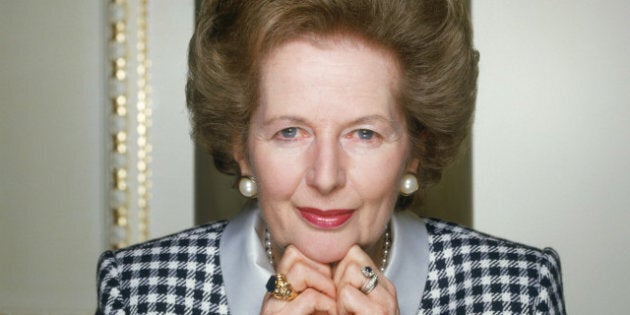 Love her or loathe her -- as many did -- there is little doubt that Margaret Thatcher was the dominant political, social, economic and cultural force in Britain during the latter half of the last century.
Not only was Thatcher Britain's first female PM, but she was also Britain's only female PM, whose 11 years in office were the longest for any PM in 150 years.
What this daughter of a green grocer did, was undo and reverse socialism in Britain that started with Clement Atlee and continued through the leadership of Harold Wilson and James Callaghan.
In essence, she returned Britain to private ownership, starting with her fights with Arthur Scargill of the powerful miners union. The battle was ugly and relentless, but she won. (As an aside, a similar battle is being fought today in the U.S. against excessive benefits given to unions.)
By the time she became PM in 1979, Britain was on the ropes as a fading power, the plaything of unions which manipulated the economy. She changed all that through the strength of her character and the force of her convictions.
"The lady is not for turning," she once said, and indeed she wasn't.
BLOG CONTINUES AFTER SLIDESHOW