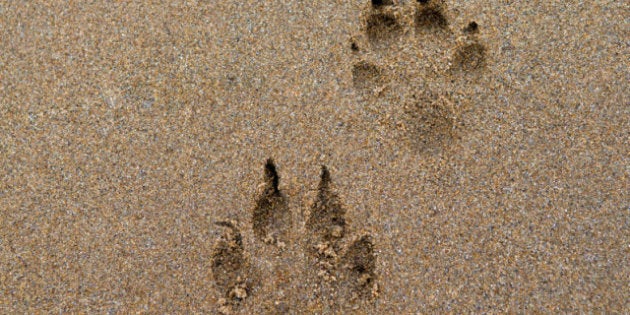 This is the story of two dogs named Rocky -- one a 16-year-old husky which was unnecessarily seized and killed by the OSPCA this summer, and the other being feted by the OSPCA at a fundraiser on Nov. 28 at Roy Thomson Hall.
The owner of the assassinated Rocky (okay, euthanized) feels the fundraising is being used to confuse people and make them forget the horrendous botch-up with their dog. Maybe, maybe not.
Certainly the OSPCA Rocky is a nice story of restoring a mange-riddled dog to normality, though calling it "a shining example of the life-saving work the OSPCA performs every day," seems a bit of a stretch.
Pity their "life-saving work" was nowhere in sight for Gianna Tramontin's Rocky.
When a neighbour phoned the OSPCA to say that a dog had collapsed in the Tramontin's back yard (Gianna Tramontin is a school teacher), the animal was picked up and delivered to the OSPCA in Newmarket and was promptly euthanized.
Ms. Tramontin was appalled that Rocky had been killed without anyone phoning her or her vet.
Dr. Hannah, of the St. Clair Veterinary Facililities, takes exception to the OSPCA's version that Rocky was in pain, dehydrated, urine scalded and showed signs of a neurological condition.
OSPCA staff had left a note on the Tramontin's door saying the animal was not provided with "adequate and appropriate care, food water, shelter and veterinary care."
Dr. Hannah says that after killing Rocky, the OSPCA said the dog was without collar or identification. No phone number, no microchip when they scanned it.
In an article prepared for the Ontario Veterinary Medical Association, Dr. Hannah's reaction is blunt categorical: "This is all bullshit."
She says Rocky was her "patient" for 14 years.
And she says that when Rocky's body was turned over to the Pets at Peace cremation services, the collar was on, the rabies vaccine tag showed the vet's phone number, and a scan showed the microchip in the dog's shoulder -- and not "drifted down" to the animal's paw as the OSPCA claimed.
Dr. Hannah's article is apparently scheduled to be published, despite the OSPCA changing and amending its story, especially when the media got onto it.
"We veterinarians have become irrelevant since the OSPCA got special powers," Dr. Hannah wrote. "Did a licensed veterinarian decide to euthanize Rocky, or was it a volunteer? I still don't know. I do know that people with minimal animal training can enter onto private property, remove an animal, and make life or death decisions without so much as a phone call to me. I'm his veterinarian and am easy to reach."
Dr. Hannah has a valid point. Part of the problem with the OSPCA lies in it being a charity with policing powers without accountability. As Dr. Hannah points out "I once believed in how the OSPCA carried out its mandate." No longer.
She changed her mind after "the heavy-handed Toronto Humane Society investigation, the phantom ring worm fiasco, and the arbitrary euthanasia of one of my patients." Like many, she doesn't think a registered charity should have police powers.
Dr. Hannah's husband, James Duhaime, administrator of the St. Clair Veterinary Facilities, wonders if presenting another dog named Rocky as an OPSCA "success story" to raise money, is a ploy by OSPCA "spin doctors" to wipe from the public's mind, the disgraceful treatment their Rocky received.
Far from Rocky being neglected, Dr. Hannah says the Tramontins were "exemplary clients: neutering, microchipping, vaccinations, anti-parasitics, proper diet, bloodwork, cruciate care, and insurance."
She asks: "What heartless person just assumed that a dog brought to the OPSCA in distress and promptly euthanized, didn't matter to its owner?"
In other words, 16-year-old Rocky deserved better than a summary execution, with untruths to cover up apparent negligence. For the sake of animals, the Ontario government should revise its "see-no-wrong" policy towards the OSPCA.
Meanwhile the other "Rocky" will be glamorized and fussed over on Nov. 28, to raise money for his saviours.