A recent trip to Ghana -- my first trip to Africa -- affirmed for me that there is so much more to aid and development than one prosperous nation giving to another in need.
I travelled to Ghana's Volta region last month with a colleague and a small Canadian TV crew to capture footage and interviews with children and their families who are benefiting from Plan Canada's Volta community sponsorship project.
I expected to see and hear things that I would find troubling, even heartbreaking.
After all, this is a region where many people live in poverty. A place where malaria and diarrhea are common and where a contaminated lake is the community's main source of drinking water. Hospitals and health clinics are hours away -- little comfort for families who can only afford to travel by foot. Young people lack viable employment opportunities and even younger children are at risk of abuse and trafficking. I knew all of this -- at least in a textbook way.
Even so, I was still taken aback by what I saw upon arrival. The lack of basic amenities such as paved roads, reliable electricity, and running water. Schools having not much more than wooden desks and a blackboard to welcome children. One community's "health centre" was simply a table and chair under the shade of a tree, run by a community volunteer. In short, people in Volta are not living with a lot.
But they are far from powerless.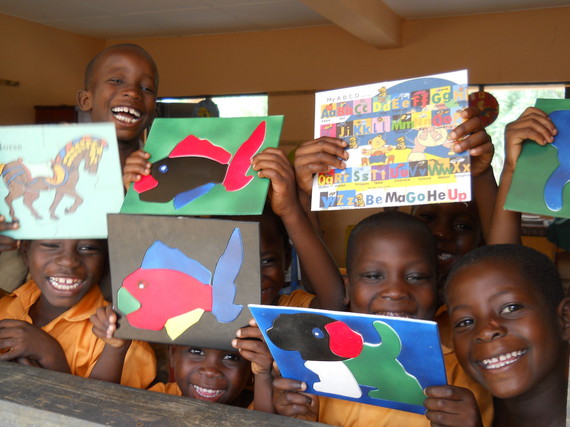 Photo: Plan / Abigail Brown
At one local Plan-supported school, I met smiling, articulate, and bright-eyed children eager to learn. In speaking with them, I was struck by their bold ambitions, their positive attitudes, and their willingness to put in the hard work required to succeed.
Perfect is one of those young students I met. She's 16 and wants to become the next Ghanaian president. She starts her days at dawn with household chores like sweeping, fetching water, or cooking. Then she's off to school to pursue the education she knows is the path to a productive future, both for herself and her community.
Perfect is also part of a Plan-supported Rights of the Child group. In this group, young people learn about their basic human rights, including the right to an education and to be free from abuse. Armed with an education, Perfect is one of the next generation of girls in Ghana asserting themselves and preparing to take leadership roles.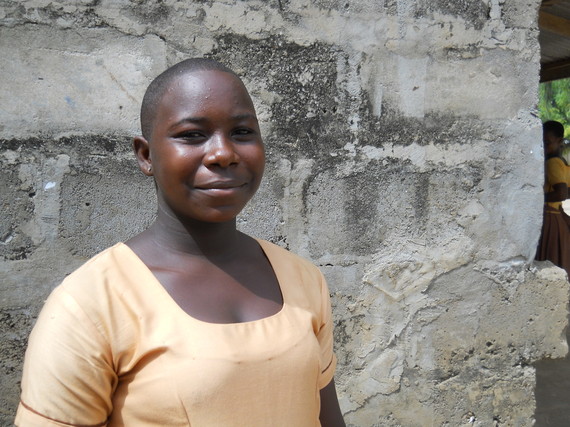 Photo: Plan / Abigail Brown
Other young people I met already have an innate sense of the needs of their community and how their future aspirations can help to bridge gaps. Favor told me she wanted to be a nurse so she can "help more people," Fabian wants to be a teacher, and Makafui aspires to the medical profession because, as he explained plainly, "the community needs more doctors."
I saw the same take-charge attitude among their parents when I attended a local meeting of a Plan-supported Village Savings and Loans Association in Volta. At this meeting some 20 women, proudly donning green t-shirts with the words "Banking for Change" across their backs, gathered to review loan applications from other women in the community.
While Plan originally planted the seed and training for this local bank, it is the women who now contribute to its financing, set the priorities and manage the business. They too, like the men, are making decisions for their personal and community's future, demonstrating the leadership that is essential to creating self-sustaining communities no longer in need of outside assistance.
One woman, Lornya, told me how her loan allowed her to buy more reeds for the floor mats she weaves at home and sells in the nearby market. The sales contribute to her household finances, make her self-reliant and lead to enhanced respect in the community.
I also met Eric, a father and fierce community mobilizer. In partnership with Plan, Eric has been working with other community members to establish and promote healthy water, sanitation and hygiene practices and systems. When I asked what he wants most for his community it wasn't big-box superstores, restaurants, movie theatres or other amenities. "Good, healthy drinking water" was his immediate and only reply.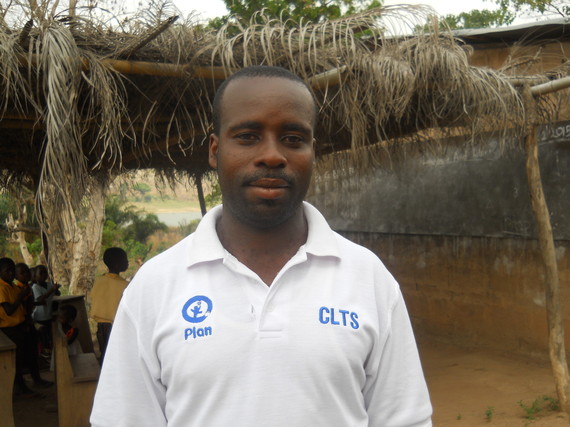 Photo: Plan / Abigail Brown
Perfect, Eric, the 20 women "banking for change" and so many other people I met in Ghana are examples of what aid and international development is and can be. Not a handout and not just one prosperous nation giving to those in need. It's people taking even the smallest investment and channeling that into a better future for themselves and their communities, like the children and families I met in Ghana who are clearly in the driver's seat of their own lives.
After my journey, back in the comforts of my Toronto home, I felt a little wave of embarrassment. I was embarrassed by my initial impression that the people I met lacked so much. Now, I realize they are well-endowed with those attributes that are the building blocks of personal and community success, and that Canadian dollars, and the work I do today, is definitely making a difference.
Abigail Brown is a senior manager with Plan Canada.
ALSO ON HUFFPOST:
10 Charity Apps That Make Giving Part of Living