The impact of education on a girl's life is indisputable. Statistics clearly show that the more education a girl has, the more likely she is to thrive. She's more likely to have a higher income, to have fewer and healthier children, to avoid child marriage, and to have stronger negotiating skills that allow her to navigate conflict or danger. But we also know that girls face unique barriers that prevent them from accessing their rights — including their right to a quality education — simply because they are young and female.
At first blush, it seems like girls' education should be a pretty easy issue to address — build it and they will come, right? Unfortunately, it's a bit more complicated than that. School enrollment for girls isn't a one-time issue with a single solution. In reality, a series of factors will play into a girl's ability to access education over the course of her childhood and adolescence. To move the dial on girls' education, we must look at a girl's life holistically, understand the obstacles that can cause her to miss class or drop out, and recognize the barriers that can keep her from enrolling in school in the first place. We also need to ensure that once she is enrolled, she's receiving a quality education that empowers her and helps to combat harmful gender stereotypes.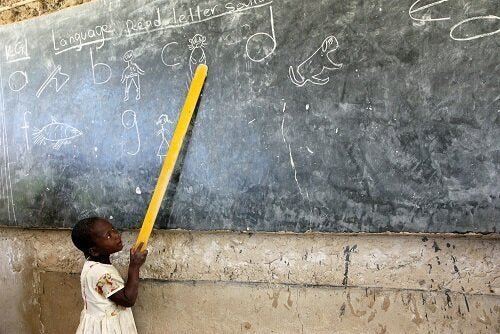 Girls may find themselves unable to attend school because of:
Financial costs of schooling (registration fees, school supplies, uniforms)
Child marriage and/or early pregnancy
Lack of appropriate educational facilities
Safety concerns at school, or on the way
As education advisors, we work to ensure that we're getting to the heart of these issues. While some have obvious solutions, more complex issues like child marriage, early pregnancy, or gender-based violence can be more difficult to address. Plan is addressing these barriers with solutions like:
Teacher training
Teachers are a key component of many of Plan's educational programs, because they are in the best position to recognize and respond to children's issues and concerns, which helps improve their learning. In Mozambique, for example, Plan facilitates teacher training to help teachers learn to understand the role that gender plays in their lives and the lives of their students.
Teachers are also taught to recognize the barriers that might hold girls back at school. For example, girls are often tasked with helping with household chores. If their chores take too long, they'll be late to class, which means that they'll end up sitting in the back of the room, where they may have trouble seeing the board or have fewer opportunities to participate in the lesson. When teachers are trained in gender equality, they are better equipped to develop strategies that will lead to success for girls and boys in the classroom.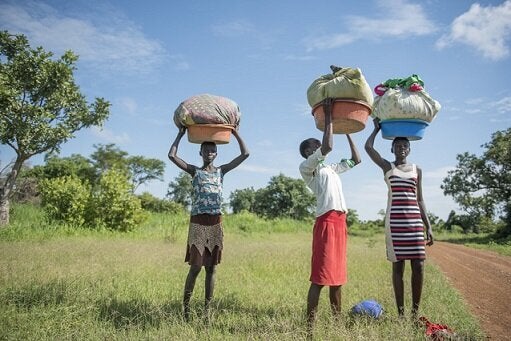 The training helps teachers to find practical solutions that ensure their teaching practices are taking gender equality into account. Small changes can make a big difference for girls' learning by ensuring that all children have equal opportunities in class.
Empowering youth
An equally important component of our work is empowering young people so that they are able to advocate for themselves and their peers. For example, in Kenya, we work in communities with high drop-out rates and low secondary school attendance among girls, often as a result of early marriage, early pregnancy, child labour or child trafficking. Rates of violence against children in schools and in communities are high, and violence often disproportionately targets girls. To address these issues, Plan supports Safe Spaces clubs that teach children and parents about gender equality, children's rights and how to protect themselves.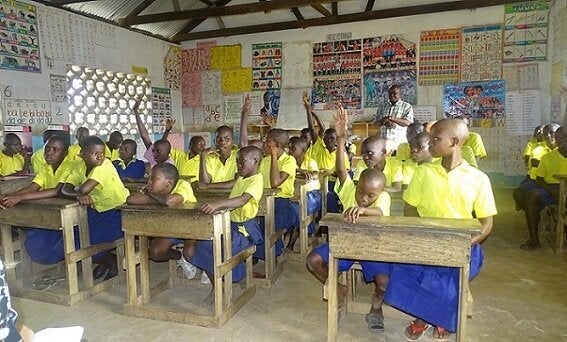 Listening to young people
Of course, to close the loop, we must ensure that teachers and other authority figures are ready to listen to the concerns that young people bring forward and know how to effectively escalate their issues. After all, if a girl discloses to her teacher that she's being harassed on her way to school and the teacher brushes it off or even blames her, she's likely to feel discouraged and unsafe, and she may think twice before bringing up similar concerns in the future. Depending on the level of threat, she may even take matters into her own hands and stop attending school in order to avoid a dangerous situation.
In order to improve children's safety and security, Plan works to train teachers and authority figures on how to handle, report and refer cases of child abuse and harassment. A crucial component of this training is ensuring that everyone shares a common understanding of the gender-based violence that girls commonly experience — and the necessity of taking these abuses seriously.
When we listen to girls, we're more likely to be able to meet their needs and ensure that they're able to access an education that's relevant, safe and supportive. Teachers and schools work with children every day and are critical resources for supporting, protecting, encouraging and empowering them. When girls are able to consistently access their right to quality education, we know that they can change their lives, their communities, and the world.
Catherine Vanner and Dianne Denton are education advisors at Plan International Canada.