Standing up to bullies during Bullying Awareness Week (Nov. 15-21) and beyond.
As a competitive athlete you sign up for scrutiny and judgment. But, even then, you need to be thick skinned because you're out there doing your best, succeeding or failing for everyone to see.
Kids who get bullied don't sign up to be judged, but they're forced to endure it and do their best, succeeding or failing for everyone to see (or so it feels), with nothing less than their self esteem at stake.
My experience as an athlete has taught me a lot about what it takes to bear up under that sort of pressure, and how important it is to nurture positivity and resilience in the face of adversity. But most important, perhaps, is what you least control, and that's having people in your corner who believe in you, and who support and encourage you -- especially when times get tough.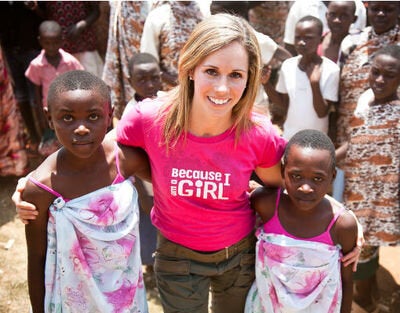 Olympic champion and Plan Canada Celebrated Ambassador Jenn Heil meets with girls in Rwanda. (Photo: Plan Canada)
That's the power of allies, and it's the many people who contributed so much to my success that inspired me to get involved with Plan Canada as a Celebrated Ambassador for the Because I am a Girl movement, back in 2007, to champion opportunities for youth in developing countries.
At about that time, I took my first trip with Plan International, to Burkina Faso in West Africa. Like so many of the communities that Plan works with all over the world, the ones I visited were rural and remote where families struggle to get by on subsistence farming, living on isolated homesteads in simple huts without running water and electricity, or access to schools and clinics.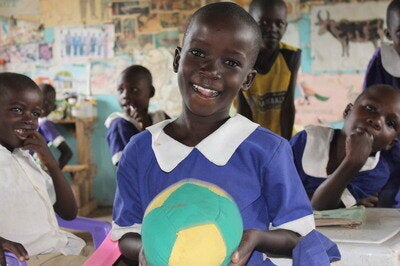 All children -- like these kids at a school in Kenya - need support and encouragement to succeed. (Photo: Plan Canada)
In communities like these, poverty conspires against children in so many ways to keep them from reaching their potential, but in Burkina Faso I met a group of girls who were in school thanks to Plan-sponsored programs that offered them not only scholarships but bicycles to get to class, along with safer spaces to learn in with more resources and better-trained teachers, and a community more attuned to the importance of girls' education.
Speaking to these girls, who had such wonderful energy and enthusiasm, it was clear just how much this experience was nurturing their self-belief and encouraging them to dream big -- to want to be teachers, doctors and leaders of their community. As one young girl said to me, "education is the opportunity to become a citizen of tomorrow."
When I learned that bullying impacts half of all school children in Kenya, I jumped at the chance to support the new Gift of Hope, the Anti-bullying project, that Plan Canada launched this year to give these kids access to the kind of support and encouragement that I know can make all the difference. The Anti-bullying project is helping ensure students, teachers and parents are educated and trained to address bullying and other forms of school violence when it happens. Employing a range of initiatives, from "speak-out boxes" where children can anonymously report bullying to a 24-hour toll-free telephone and web-based helpline, the project will benefit thousands of girls and boys.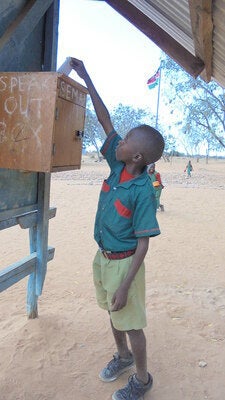 A Kenyan school boy demonstrates use of a speak-out box. (Photo: Plan Canada)
One of the most compelling facts I've learned about bullying as I've worked on this initiative is just how much power each of us has to stop it.
Research has shown that we can stop bullying in our midst in ten seconds, if we just say something and challenge it.
For those who want to do more, I've seen first hand the positive impact that Plan's programs have on the lives of children from some of the poorest communities in the world.
Bullying is an affront to the dignity, spirit and potential of people everywhere, young and old, in every arena of life. But for kids in Kenya who've overcome huge barriers just to be in school, it has the potential to derail their education, and that's the only real chance they have of escaping poverty. For these kids, the stakes couldn't be higher, and they need more allies, like us, in their corner.
Jenn Heil is an Olympic champion and Plan Canada Celebrated Ambassador.