MShep2 via Getty Images
A recent report estimates that Canada wastes more than $30 billion worth of food each year.
That's a sobering statistic that brings me back to late October of this year when I attended an annual meeting of the World Food Programme (WFP) and its NGO partners who are together fighting hunger around the world.
At that meeting we discussed our collective struggle to address a number of pressing food crises. We talked about our continued fight against chronic hunger in places like South Sudan and the Central African Republic. We talked about the urgent need to feed millions of Syrians now living in refugee camps.
We also talked about Ebola -- because Ebola is now not only a medical crisis, but a hunger crisis.
Even when Ebola is finally contained, the reality is thousands of people will continue to face hunger and malnutrition leading to death for months, if not years. While they won't succumb to the disease itself, they'll still experience hunger because of the effects of an Ebola epidemic.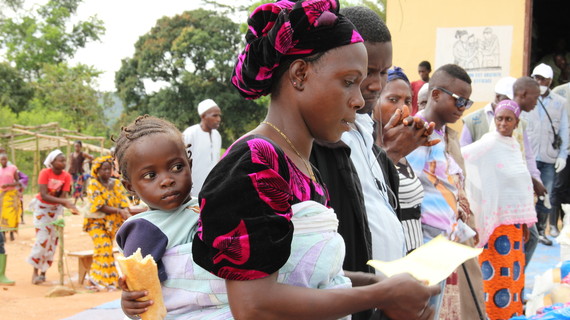 Plan is on the ground helping those affected by the Ebola outbreak in communities across West Africa. Community members line up to receive food rations at a distribution site in Bofossou in the south-eastern region of Guinea.

Photo: Plan / Awa Faly Ba
The year-long Ebola epidemic, with a death toll approaching 7,000 has had a devastating impact on West-African economies in general and agricultural production specifically. A recent World Bank study estimates the regional economic toll could top more than US $32 billion by the end of next year.
Agriculture is the main economic activity in Sierra Leone, Guinea and Liberia, the three countries experiencing the brunt of the Ebola disaster. Two-thirds of the population depends on farming. Ebola panic has driven farmers to abandon their fields in droves to seek out what they consider to be safer locations. Nearly 40 per cent of them have abandoned their crops.
These countries also import most of their grain, and ports and borders have been closed because of the epidemic. Few food shipments are getting in. Meanwhile, within the countries, purchasing food is a challenge as large sections are quarantined. Other areas are still under curfew.
West African farmers largely grow cash crops such as cocoa and palm oil. Without the income from these products, there is no money to purchase food essentials. Much of the food that is available now is available only to the relatively wealthy. Take cassava, one food crop harvested in the region. The root of this shrub is a starch staple throughout West Africa. Yet its price has recently shot up 2.5 times as a result of Ebola-induced shortages, putting it out of reach for most people.
Long before Ebola struck, malnutrition was an issue in these countries. Globally, micronutrient deficiency or hidden hunger affects more than two billion people. Nearly half of all deaths among children under the age of five are caused by under-nutrition. That means more than three million children die annually from hunger, about the same number of people living in Toronto and Vancouver combined.
Prior to the Ebola crisis, the 2013 annual Global Hunger Index put Sierra Leone in the "alarming" category, its second worst classification after "extremely alarming." Meanwhile, the hunger index places Guinea and Liberia in the "serious" category, just below "alarming." Now, these three countries have fallen further down the scale.
In Sierra Leone, for example, Plan had been running a successful school-feeding program to keep more children, and more specifically girls, in the classroom instead of at home where they are typically expected to cook and do other chores. That began to change when Ebola struck, forcing us to shift efforts (and limited resources) to feeding not only school-age children but a larger population of people without food.
Those who survive the disease will still have to overcome its debilitating after- effects of malnutrition, resulting in a diminished ability to contribute to the economic development of their community and country, and perpetuating the poverty cycle.
Here in Canada, many of us can take a full stomach for granted and, as is typical of the festive and holiday season, we'll have plenty of food to enjoy over the next few days. Some may call this excess and indulgence but I see it as a healthy sign of our good fortune and prosperity. But more than this, having food to eat is also a basic human need and right. When you're starving -- nothing else matters.
In between our festive meals it's worth taking the time to consider what might happen to those who are left hungry in Ebola's aftermath. Even now, we could also consider what we, as a generous and prosperous nation, can do to help. Just imagine what $30 billion worth of food could do for people in West Africa.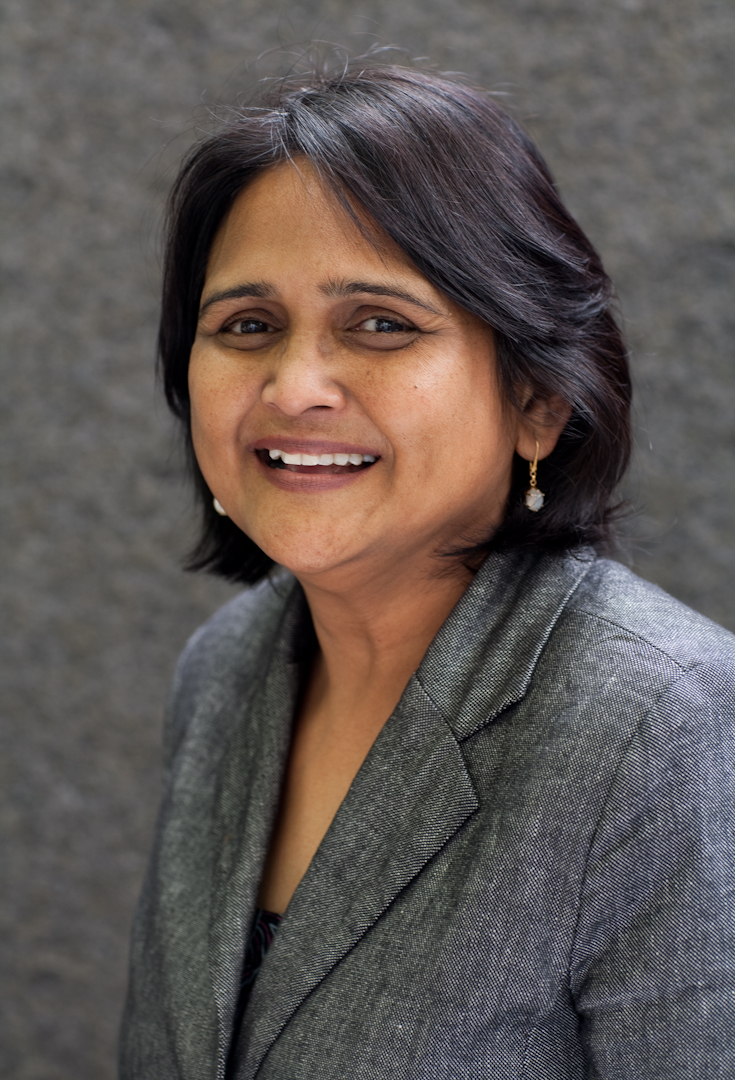 Dr. Tanjina Mirza is the Vice President of International Programs at Plan International Canada.
MORE ON HUFFPOST: