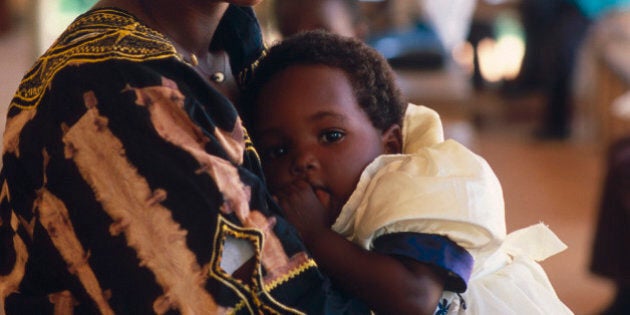 Later this month, the world's 193 nations will formally endorse an ambitious set of sustainable development goals (SDG) aimed primarily at ending global poverty, symbolized by the one billion people who struggle to survive on less than $1 per day. One way to that objective is through gender equality, one of the 17 SDGs that are to receive official approval at a three-day UN General Assembly session that opens in New York City on Sept. 25.
Indeed, when the entire population, not just men, is well-educated and participates in the workforce and community, the opportunity for economic progress is greatly enhanced. Or, as President Barack Obama put it during a recent visit to Kenya, where tradition and culture often discriminates against women and girls, "Any nation that fails to educate its girls or employ its women and allow them to maximize their potential is doomed to fall behind the global economy." He added: "Imagine if you have a team and let half of the team play. That's stupid. That makes no sense."
At Plan, we are dedicated to making "sense" by integrating gender equality in our programs supporting girls' development and protecting women's health and wellbeing, particularly when it comes to maternal and newborn children's health. And one lesson we've learned over the years, confirmed by a recent independent study, is that men have a key role to play in ensuring their female partners and children receive appropriate healthcare.
Governments and NGOs in the developing world have traditionally combated gender-based discrimination by promoting the empowerment of women and girls -- the rights of girls to an education and women to make decisions about their lives, particularly their health. But we have come to realize that, while critical, women's empowerment alone will not bring about meaningful social change.
A few years ago in Ghana, I was extolling to a group of pregnant women the importance of health services such as pre- and post-natal care and delivering at a health facility. One replied that such a clinic, even if walking distance from her home, would be of little use if her husband opposed her visits because they were too costly or took her away from domestic and farm work.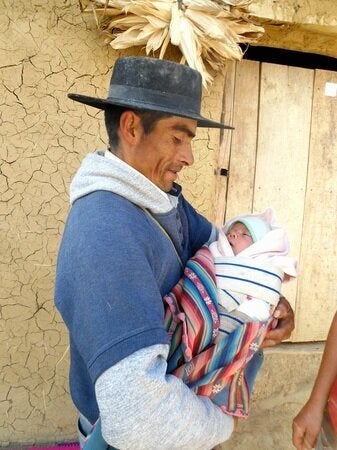 A father in Chuquisaca, Bolivia cares for his newborn.
Photo: Plan International
In traditional societies, men are often the decision-makers when it comes to crucial matters such as whether to practise birth control, when to begin a family, and how many children and how frequently. Once their partners are pregnant, the man may also be the one to decide whether the woman should visit a prenatal clinic, a trip that could involve a considerable expense and time away from other duties. He may also determine whether the birth takes place at home or in a clinic.
We attempt to break down gender-related barriers by persuading existing and soon-to-be fathers that their partners' health is in their best interest. A healthy woman or child, over the long run, is able to contribute more to the family unit at a lower cost. A woman who has fewer children that are spaced out over time is likely to be more productive. We find that men respond to these basic truths.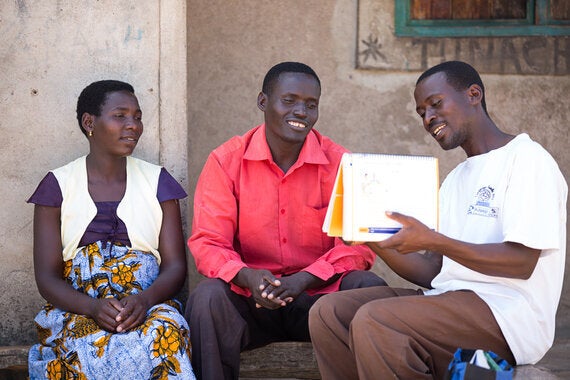 A community health worker in Tanzania educates an expecting couple on safe pregnancy and the importance of male involvement in maternal and child health.
Photo: Plan International / Sala Lewis
As a result, when men accompany their partners to prenatal visits and attend at birthing, the women report a much more positive experience, according to our commissioned study, Men Matter. When men share in the housework and rearrange certain duties or workloads to accommodate their pregnant or breastfeeding partners, the couple's relationship strengthens and the household becomes a happier place. And when men understand the dangers and risks during pregnancy, delivery and afterwards for both the mother and baby and, as a result, support good health practices, lives can be saved.
As well, we try to enhance male-female communication on subjects often considered taboo. In some societies, for example, a woman will not tell her husband that she is pregnant until it becomes obvious -- because it is considered improper to discuss such matters. She may continue to wake at dawn, clean the house and prepare meals before doing more physical work in the fields that could jeopardize her health. We work with community and religious leaders to combat such attitudes, while respecting local traditions.
In addition to gender equality, another one of the 17 specific SDG goals the UN is about to sanction is ensuring healthy lives for everyone. Progress toward these objectives will, however, be slow unless men are engaged as equal and active agents of change. Men matter.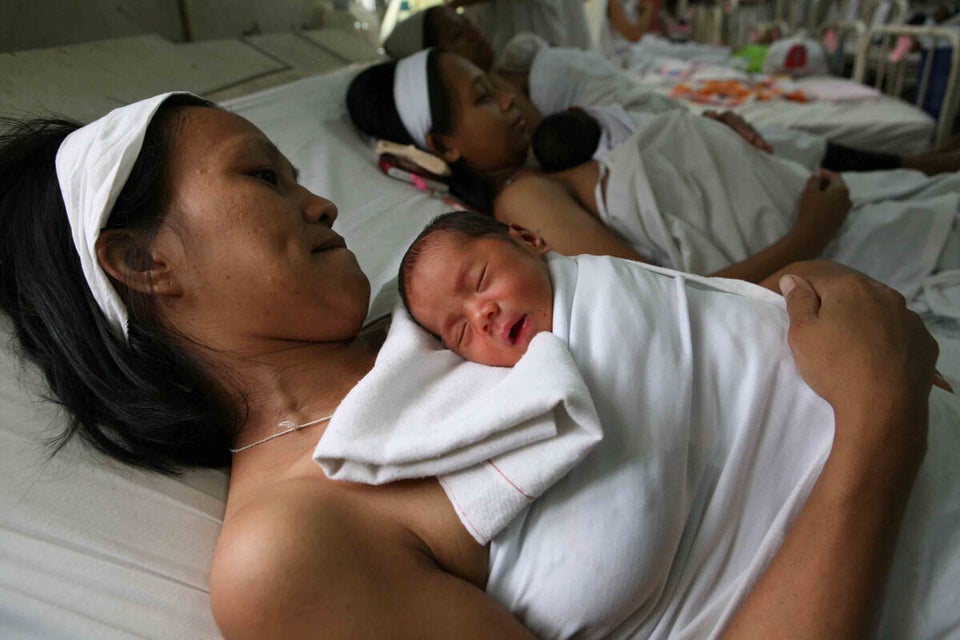 10 Reasons Why Maternal & Child Health Matters