Rather than close the Global Affairs Canada's
Office of Religious Freedom
, Foreign Affairs Minister Stéphane Dion should seize the opportunity to transform it into a real force for change for
all
excluded minorities in developing countries. Rachana exemplifies an excluded woman who was in
triple jeopardy
due to her gender, poverty and disability. I met Rachana in the rural Indian state of Bihar, one of the country's poorest. She had contracted leprosy, a disease easily cured by a course of tablets, but the stigma against the disease in Bihar meant Rachana's family shunned her, excluded her from her home and prevented her from seeing her children.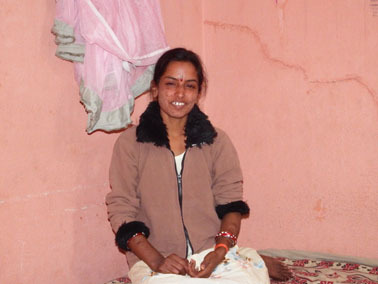 Rachana faced a triple jeopardy of exclusion and discrimination.
(Photo: Lepra)
Rachana's story demonstrates an opportunity for Canada to show global leadership. How? Well, by focusing on the most vulnerable populations in the world, who have been left behind despite recent advances in international development. In Plan's experience over the last 75 years, those most at risk of being left behind are often disadvantaged because of who they are or where they live. They do not benefit from development because of their gender, sexuality, religion, ethnic origin, or because they live in remote and conflict-affected areas.
Simply put, Canada is in the enviable position of being a credible voice for inclusion.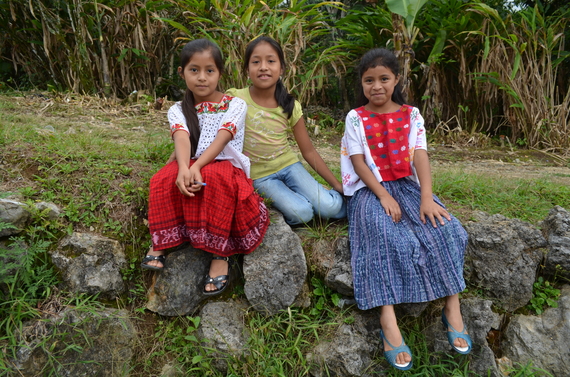 A group of girls in rural Guatemala.
(Photo: Plan International/Miguel Vargas Corzantes)
The Office of Religious Freedom was established in 2013, and its mandate is about to lapse. It could serve a greater purpose if entrusted with a wider mandate as an Office of Inclusion, Diversity and Human Rights. The Office could go beyond shining a light on the persecution of religious minorities abroad and focus instead on applying the principles of our Charter of Rights and Freedoms to Canada's work overseas. Our Charter firmly enshrines equal protection under the law for everyone, regardless of such factors as gender, disability or ethnic origin. Our foreign assistance programs have been guided by these principles for decades. Canada was a pioneer in ensuring major actors in the development field adopted its
bold agenda on gender equality
. And here at home, Prime Minister Justin Trudeau's new cabinet is one of the most diverse in the world, reflecting the Canadian mosaic. Simply put, Canada is in the enviable position of being a credible voice for inclusion. Canada's gender-balanced cabinet and the openness with which Canadians have responded to the Syrian refugee crisis are but two such examples and have brought us acclaim from around the world. Given that all marginalized people deserve the same support as those who are excluded based on their religious beliefs, the new Office could engage with relevant government departments, stakeholders, communities and leaders globally to address the social factors that are current barriers to economic development for such vulnerable groups. Canada has a historic opportunity to lead a new global push for inclusion and the Office can have a deliberate strategy to map out excluded groups and mandate to aid vulnerable individuals at home and abroad. In September 2015, Canada endorsed the
Sustainable Development Goals (SDGs)
, a new set of benchmarks that will frame global development work over the next 15 years. The goals aim to "leave no one behind," including vulnerable people like Rachana. Make no mistake, remarkable progress was made under the eight
Millennium Development Goals (MDGs)
, which guided and galvanized global efforts to meet the needs of the world's poorest and most vulnerable by their 2015 expiration date. After all, halving the number of children who die under the age of five since 1990 and ensuring twice as many mothers now survive childbirth were not easy tasks to accomplish. The MDGs can be credited for these significant achievements, among many others. But there's more to be done. In a way, the first global stab at eliminating global poverty, the MDGs, was an exercise in low-hanging fruit. The poor who received assistance were, for the most part, readily visible. The SDGs offer us an opportunity to reach out to vulnerable groups that may be hard-to-reach and hidden from view.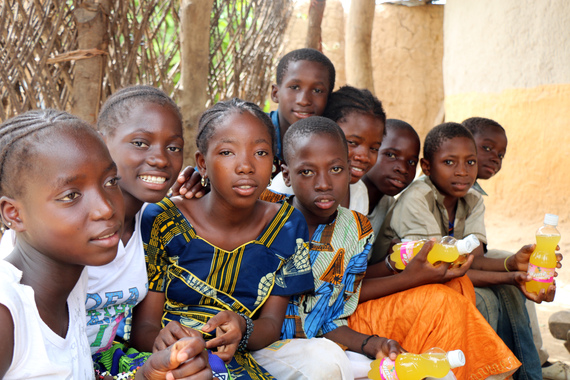 A group of youth attend a community FGM abandonment ceremony in Mali.
(Photo: Plan International/Seydou Dolo)
At Plan, we have learned that in order to ensure development work is inclusive, we need to map where the poorest groups are, what access they have to education and healthcare and work with the Rachanas of the world to enable access. Seeking out these vulnerable people will require a concerted effort by governments, NGOs, and communities around the globe. But when achieved, these efforts will be richly rewarded. Not long ago in Mali, I had the privilege of meeting Fatimata - a health worker who has helped girls and women transform the opinions of their entire community against
female genital mutilation
. Meanwhile, in the rural highlands of Guatemala, the indigenous people are receiving good quality education for their children. Each of these groups fell out of mainstream education or health programs. Happily, Rachana has been cured of her illness after locating and receiving medical attention at a leprosy clinic. She is now actively supporting others affected by leprosy in Bihar, and advises the International Federation of Anti-Leprosy Associations (ILEP). In his
recent speech
at the
World Economic Forum
in Davos, Prime Minister Trudeau said, "
Everybody
needs to benefit from growth to
sustain
growth." To some, this may sound like a cliché. However, the Prime Minister can realistically fulfill his ambitious vision if the Canadian government:
ensures the world does not lose sight of vulnerable groups by supporting governments in developing countries to map excluded groups;
develops and establishes specific strategies for vulnerable groups, once identified;
sets targets and monitors progress, including supporting a global collection of data (segmented by sex, age, gender on excluded groups); and
pushes for a UN summit on inclusion to identify available inclusion-related data measurement, what plans are in place to include the excluded and what progress is being made.
Helping the estimated one billion people who are currently attempting to achieve a reasonable standard of living while earning below-subsistence levels is undoubtedly a daunting challenge. This is a pivotal moment for Canada in many ways, not the least of which being our status as a leader in global development. By establishing an Office of Inclusion, Diversity and Human Rights, Canada stands to lay the foundation for our overarching commitment to equality at home and abroad, and our identity as a universal advocate for human rights.
Marie Staunton is the Interim Chief Executive Officer of Plan International Canada.
Follow HuffPost Canada Blogs on Facebook