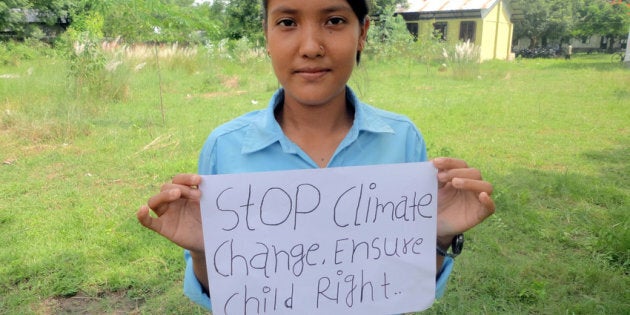 These days, moviegoers seem to flock to blockbuster films that depict a not-too-distant future where climate change and environmental degradation has transformed our world. Characters must adapt to harsh, unforgiving landscapes where only the strongest survive. But these stories are not just Hollywood imaginings: they mirror an uncomfortable reality. For millions of people, climate change has already altered everyday life in profoundly challenging ways.
And these events all occurred within the last six months.
While these disasters often get significant media airtime, the everyday realities faced by people living through climate events are rarely captured. As is too often the case, those who have contributed least to the challenges facing our world bear the brunt of their impacts.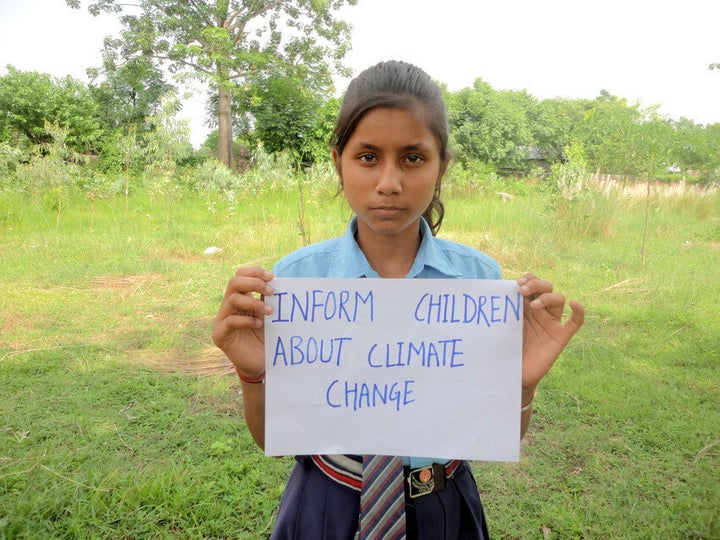 For example, the impact of climate disasters disproportionately affects women and children from the poorest communities who have the fewest resources to cope or adapt. Over 500 million children live in areas of 'extremely high risk' to flood and nearly 160 million live in areas at 'high' or 'extremely high' risk of drought. The World Health Organization estimates that climate change could be causing more than 150,000 deaths per year, of which more than 88 per cent occur in children less than five years of age. That number is expected to double by 2030.
We also know that climate change threatens gender equality. Adolescent girls already vulnerable to violence, exploitation and malnutrition are even more susceptible to these dangers when disaster hits. A lack of access to education compounds their vulnerability as they have limited information about climate change or how to protect themselves and act in a disaster.
Children, and especially girls, are rarely cast as the heroes in our sci-fi and post-apocalyptic movies, yet in the real world, youth are fighting the effects of climate change head-on. For children living in disaster-prone and vulnerable regions, climate change is not a newspaper headline or an issue to be debated in political arenas. It is their lived reality and they face the daunting task of regularly finding local solutions and adapting to its impacts, all without superpowers.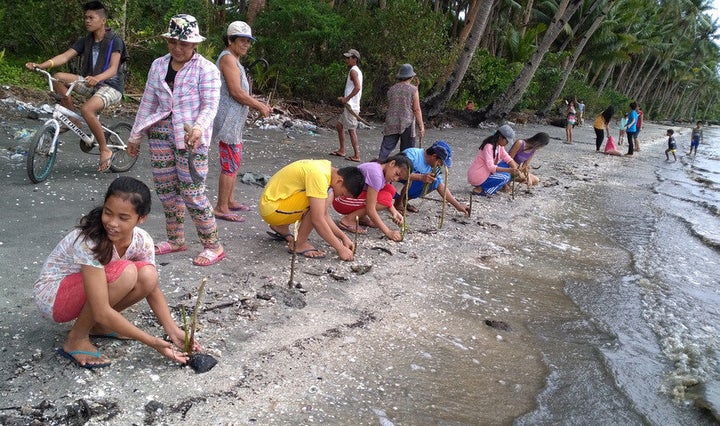 This is why Plan International Canada works with youth in the global south to develop, plan and implement policies to help reduce vulnerability and build resiliency. Girls in particular have an important role to play. When they are supported, they can drive incredible change. Girls like Louisa, a 15-year-old climate change activist from a small town in the Philippines that was badly hit by Typhoon Haiyan, has made an incredible impact in her community.
"We experienced the typhoon in 2013 and now we fear losing our homes as the shore is slowly being eaten away by the sea. If we do not do something, we might be homeless in the future due to coastal erosion," says Louisa.
Louisa and her group of friends decided to try to fight against the effects of climate change after taking part in a number of environmental training sessions run by Plan International as part of our Child-Centered Climate Change Adaptation project.
"We are doing coastal clean-ups and planting mangrove trees on the beach and will soon be starting work on helping our barangay (village) with solid-waste segregation this summer," says Louisa. "We cannot stop climate change, but we can do something to lessen its effects. Everyone, even children like us, has a role to play. We have chosen to take part and be part of the solution."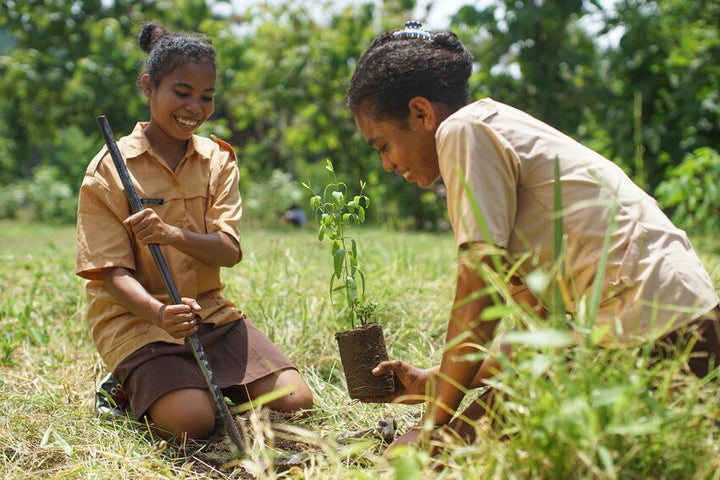 Despite their inherent power, children are left behind in global climate change decisions and are woefully under-prioritized in funding targets. Youth are agents of change, but they need support from those in power.
Right now, leaders from around the world are gathered for the 23rd UN Climate Change Conference in Germany, where they will be pushing for swift and bold action. We must call on Canadian leaders to take a steadfast stand and commit to meaningful investment for the most vulnerable. This includes not only supporting mitigation efforts in Canada, but also supporting the people on the front lines of the climate crisis. The storm is already at their door.
Children can be the heroes of our climate change story, but they need our action and there is no time to lose.