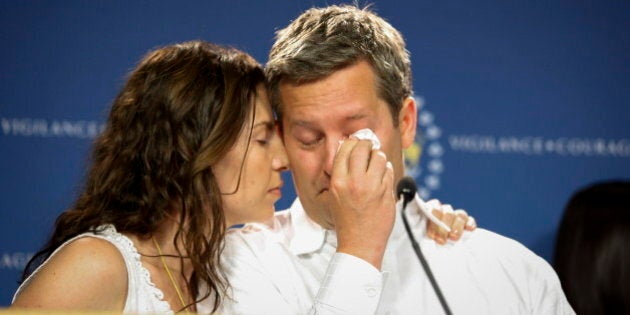 Jennifer O'Brien -- I've never met you. I don't know anything about you or your family other that what I've seen on the news. I've never had the pleasure of interacting with your gorgeous boys; never got to personally tell you how much I was thinking about you and your family; never gave you a hug and told you I was praying for you. And yet I am deeply affected by the news of your family's situation and the horror you are going though. Jennifer -- I'm a mom, too.
I bawled during your press conference when you talked to your superhero Nathan and told him to stay strong. Actually, I bawled every time I heard about him and your parents on the news. I know I'm far from the only one. We are all crying with you.
I have been obsessively following your story, praying hard for a miracle. I went out of cell phone reception for three days and your family was the first thing I looked up when I returned, hoping that in my absence everything had turned around. It hadn't, and now the news looks bleaker.
I can't pretend that I understand. I could never fully understand, could I? I'm not sure I would ever want to. But I can imagine. I'm a mom, too, Jennifer, and I can imagine. I'm imagining my own boy and the thought of going though what you are, well, it's the most pain that anyone could inflict. The biggest horror. My worst nightmare. Even imagining it makes me cry, and for me it's only a scenario. For you it's real life.
I know you're spiritual and love God. Trust in Him. Lean on Him now and let Him carry this for you. I don't know His reasons for this (quite frankly, I think sometimes the things that happen are quite fucked up, indeed) but I know that you need your faith right now. Lean on your community and your God -- they will be strong for you even if you can't be.
Know that you have an entire country, and beyond, grieving with you right now. You're not alone. You're never alone. In fact, I'd like to personally offer you help in any way you need it. A shoulder to cry on, a person to run your errands, someone to distract your kids, just an ear to vent to -- call me. Call me in six months, a year, two years when it hits you like a Mack truck because grief is a sneaky bastard that doesn't fit nicely into the time frame that you usually get the most support in. Call me at 2 a.m. when you can't sleep and you don't want to bother anyone. I can never be bothered. And I know that there's thousands of people who will echo this, Jennifer. We've got your back here, and we're not going to let you fall.
Most of all, allow yourself to feel whatever it is you feel. It looks differently for everyone, and there is no wrong way. Be kind and patient to yourself. And if you can't? Call me.
A trust account to help this family has been set up at ATB Financial under the name 'O'Brien Family In Trust.' Donations can be made at any ATB location.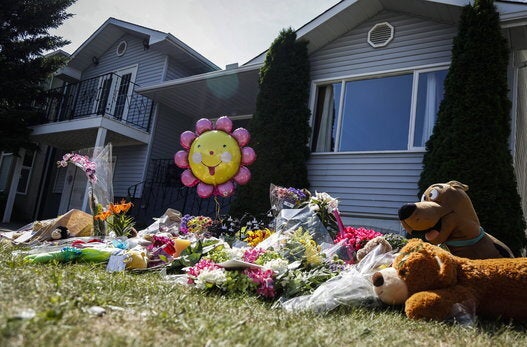 Nathan O'Brien, Grandparents Missing