For the shortest of stints during the spring and summer of 2007 I had a desk on what's affectionately known as "Reporter's Row" in the television newsroom of the CBC's Toronto Broadcasting Centre. I was 33 years old and working the local news beat with the CBC's supper hour news cast. It was a tough, daily grind, hectic and stressful. But I was thrilled to be part of it.

After years of effort and sacrifice, I'd finally achieved a long time aspiration. I was a reporter in Toronto, one of the biggest markets in North America. That desk on "Reporter's Row" symbolized to me how far I'd come; that my hard work had paid off. I loved every crazed minute of reporting those few months. It was a career high.

But then the universe hurled a wicked curve ball my way. On the Tuesday morning after the Canada Day holiday, I tripped and fell in the newsroom, scraping my knee. Forty-eight hours later I was admitted to Emergency in a Toronto hospital. And I learned that something was terribly wrong with my health.
One of my closest friends came along with me for the first couple of weeks and we traveled by houseboat along the backwaters of the state of Kerala. After my friend returned to Toronto I remained in Chennai and spent my days with my witch doctor. Kunju Periamma is my mother's older sister and completely immersed in the world of homeopathic and Ayurvedic medicine, the traditional medicine of India. My Periamma wanted me up at the crack of dawn so we could do breathing exercises (Pranayama) together.
At 7 it was time to go to yoga class. I spent the afternoons visiting with family or watching day long cricket matches on television with my uncle and nephews. In the late afternoons, twice a week an Indian massage therapist would come to the house and rub chickpea flour and sesame oil into my skin to smooth out the spastic muscles in my back. India was ever so gently reviving my soul.
A few days before I was to fly back to Canada a small ad in one of the morning newspapers caught my eye. The words Multiple Sclerosis Society of Chennai jumped out at me. Apparently there was a local chapter and it was throwing a fundraiser. The ad took me by surprise. There were others like me dealing with the disease. And they lived in a vitamin D rich country like India. Everything I had read about MS suggested it was a chronic condition which is much more pervasive in temperate climates like Canada, the U.S., Scotland, England. That the incidence is less in tropical climates mainly because these places get loads of sunshine throughout the year. But now, here, the Sheraton Towers in Chennai was to be the venue of a major fundraiser, an art auction organized by the Multiple Sclerosis Society of India, Chennai chapter. I was gobsmacked. And excited.
A few days later I was at the event, program in hand, my heart set on placing the winning bid on a beautiful painting, a modern take on the goddess Lakshmi, her curly black hair falling over her shoulders as she sat on a lotus flower. As it turned out, my auction paddle would be no match for my competitors in the audience, the elite of Chennai: industrialists, politicians and socialites throwing down hundreds of thousands in rupees. I didn't stand a chance.
As part of the event the organizers invited people with MS to be part of the audience so donors could see who their money would help. They were all women, all in my age range. One woman was blind and walked with a stick to guide her. Another was in a wheelchair. One of those women I won't ever forget. Her walking was laboured, with a pronounced foot drag forcing her hip to sway dramatically to the side with each stride. When she got up to walk to the podium at the front of the room, a friend stood by her side to catch her if she couldn't make it. My eyes welled with tears and I felt a huge lump form in my throat. This woman was walking in exactly the same way I had walked when my first attack happened. The women on stage beside her were examples of who I might become.
That Art Auction in Chennai raised over 24 Lakhs (that's around $62,000 CAN) to help people affected by MS in the state of Tamil Nadu. It would go to drugs, walking aids and home care -- the basic necessities.
The Multiple Sclerosis Society of India says there are at least 40,000 people living with MS in India. With a population of over a billion people, the recorded incidence is clearly less than that of Canada. Still, less than 4,000 reach out to the society for help. Ann Gonsalves runs the Chennai chapter. Gonsalves dream is to build a hospice for MS patients. The toll on the caregivers, she says, is punishing. "In India it's the family member who becomes the care giver. We don't have paid help. It's very expensive to get a nurse to come in and live and stay. So invariably it's the wife, the mother, the sister, the niece who takes over the role of caregiver. And it can be very taxing. So my ultimate aim is to build a hospice where the MS person can come and have a respite from daily life." Gonsalves hopes a philanthropist will donate a piece of land one day. Raising money to construct she says "will not be a difficult task for me."
A few days later, I returned to Canada and began my own fundraising campaign for the annual MS Walk in Toronto. My trip to India helped heal my broken spirit. I was ready to walk with my friends and family. I was ready to face my life again no matter what might happen in the future.
In November of 2011, I returned to India to undergo Liberation Therapy. The radical and controversial treatment for Multiple Sclerosis was developed by an Italian doctor, Paulo Zamboni. His wife suffered from the condition. Zamboni, a vascular surgeon, hypothesised that people with MS have blocked neck veins. If dilated and unblocked through a simple surgical procedure the symptoms of MS might subside. Or at the very least, wane.
News of the treatment sparked a glimmer of hope for people suffering from MS in Canada. But it was not yet scientifically vetted. There had been no controlled study. Fierce grass roots campaigning by Canadians with the disease forced the MS Society of Canada and provincial and federal governments to begin to study Zamboni's theory and practice.
For decades MS has been considered an auto-immune condition. Liberation Therapy approached it as a vascular one. Neurologists were highly sceptical and many panned it as junk science. My own doctor told me he couldn't stop me if I wanted to do it. But he politely suggested it was more snake oil than therapeutic relief.
I wanted to try anyway. The idea seemed to make so much sense. And MS research couldn't explain anything to me. Despite the millions of dollars poured into research each year, the disease is largely a mystery. And though there are drugs available that slow the progression of multiple sclerosis, they are extremely difficult to tolerate. With one I became allergic and reacted with hives. The other knocked me out with major flu-like symptoms. And my doctor can't tell me for certain whether the drugs will actually affect the course of my disease. Which made the idea of Liberation Therapy even more appealing. So I proceeded.
I'd paid $250 for Doppler ultrasound scan at a clinic in Barrie, Ontario. The vascular surgeon and his staff there had trained under Zamboni. The test would reveal if my veins were blocked. I took it nearly a year to the day from the airing of the W5 episode that introduced Zamboni's ideas to Canadians. The scan showed that my veins were blocked.
Since Liberation Therapy was still not proven, still controversial, the procedure was not sanctioned in Canada. The clinic in Barrie was under such scrutiny that doctors there would not advise patients about where they could get the procedure. But around the world doctors were starting to offer the venoplasty surgery. Some of them were in India. Lucky for me, one happened to work out of a premier hospital in Chennai, where my extended family lived.
Blog continues below slideshow...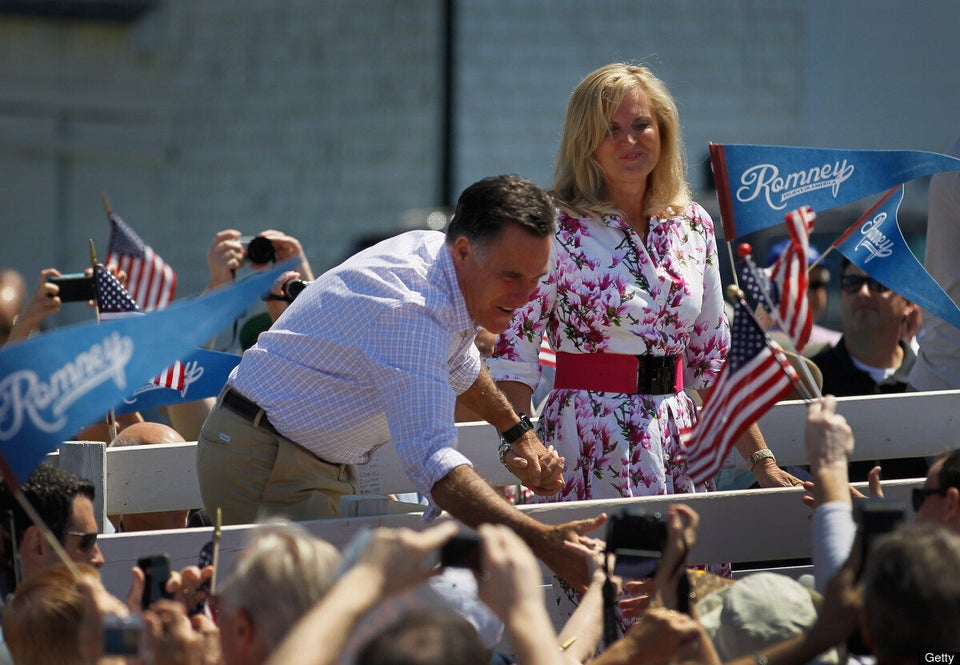 Famous Faces Touched By MS
Before leaving for India in November, I had a second scan. It also suggested my veins were blocked. I enrolled in the Barrie doctor's study of patients -- pre- and post- operation -- which would assess the safety of the procedure. It would require at least two more ultrasounds when I returned to Canada, paid out of pocket. Ontario's health insurance system would not pay for a scan to support an unproven technique for a condition that may or may not have anything to do with multiple sclerosis. A few people had even died after surgery.
Still I wasn't deterred. But I did want to know for myself if the procedure could work for me. Enrolling in the Barrie doctor's study, even if I had to pay out of pocket, ensured I would receive some sort of post-operative care. I kept my family doctor informed of what I planned to do in India. She knew very little about MS or the procedure but read up on all of it.
The Indian vascular surgeon I met with required his own scans. So in Chennai I underwent a venogram; that's an X-ray that takes pictures of the blood flow through the veins in a certain area of the body -- in my case my upper body, including neck and chest.
The results shocked me. The Indian doctor reported absolutely no blockages in any of my neck veins. This I learned in the back of a taxi in the state of West Bengal, en route to a friend's wedding. It was my mom who called with the results.
She kept telling me not to cry. But the tears burned my eyes. I had no words. But I was heartbroken that I was now ineligible for a possible treatment - no matter how controversial it was. My hopes for better health were dashed.
I had only a few minutes to dwell on the disappointment before I had to buck up and get into wedding party mode. I had no time to be dour. In fact the wedding and seeing friends was the best medicine. The friends new and old at the wedding will never fully understand how much they carried me those few days.
Over those few days I also learned something about MS in rural India. Chances are it would never be diagnosed. The bride's father was a local member of the state parliament, and a doctor serving the largely poor area. Dr. Rudra Nath Bhattacharya took me aside one evening during the festivities to speak to me about my illness. He's hardly seen a case in his own practice.
"Because you know our country is a poor country. And about 75 to 76 percent of our population lives in the villages, where we really don't have health facilities everywhere, though government is trying very hard. And sometimes our health facilities aren't accessible because of the long distance from the villages. Sometimes some of the tests they cannot afford."
Dr. Bhattacharya also pointed out that most healthcare workers in rural India have other preoccupations. Basic public health: immunization for children and pregnant mothers, looking after sick children, diarrhea, respiratory tract infections, control of communicable diseases, prevention of blindness, anemia, hypertension and diabetes.
"So in fact most of our healthcare workers are loaded with a large number of health problems and also with the huge number of records they have to submit in the monthly meeting -- what work they have done, how many iron tablets have been distributed, how many wormicidal tablets have been distributed, how many schools they have visited, how many pregnant mother they have come across, whether they had been referred for institutional delivery. So on top of this, an issue like MS will be a kind of, what should I say, new thing.
Many people in the health field, he says, have no idea what the illness is, let alone how to recognize it. Bhattacharya is in favour of multi-centre studies in India to track the disease; and he wants to create awareness amongst healthcare professionals through education.
After the wedding I traveled to the south western state of Karnateka to meet with one of the few neurologists studying multiple sclerosis in India. Dr. Lekha Pandit is with KS Hegde Hospital in Mangalore, a teaching hospital with an MRI machine. Pandit researches MS and treats patients who come to her from as far as two states away.
The morning I arrived to speak with her, the clinic was full of patients.
Supported by his father, 30-year-old Murali Krishnan is no longer able to stand by himself. His head shakes with tremors and his speech is laboured. A former college teacher, Krishnan, told me he had to go on sick leave from work since his diagnosis five years ago, because he could no longer give lectures.
"At first, I cannot walk in a straight line. I need some extra space. After some months, even some years, I stopped walking by myself. Now I have to hold wall or any stable thing."
Krishnan says MS has affected his social interactions.
"There is some consideration for people like me. They know I cannot speak continuously. They adjust with my limitation. That's all."
At thirty years of age, Krishnan isn't married yet. But he remains hopeful.
"As the time passes, I don't know," Krishnan says with a laugh. "It may happen. Or not."
Of the patients in the office that day, Krishnan's disease appeared to have progressed the furthest. As he spoke the frail-looking young man held his neck to still his tremor.
Alvin D'Souza is a day labourer in construction. The older man has dark skin and stick-thin legs, slightly bowed. He works at a quarry and carries stones on his head. Through a translator, he tells me his story. He says at first he had headaches and felt very heavy. One side of his face appeared to droop, like Bells Palsy. And he had slurring of speech. These were the symptoms he presented to the doctor. He hasn't worked for the last four years and has applied to government for a pension. Every month he receives one thousand rupees. His wife Gracie is younger and now has to support the family.
Shrikanth Hegde is a farmer who tells me he fell down suddenly a few years ago. He went to a doctor, who performed an MRI and discovered lesions consistent with MS.
Tears form in Hegde's eyes and his voice cracks. He used to earn good money but now he feels he's lost the willpower.
Through a translator he says he's worried about his future. "Will I be able to work and support my family?"
It surprises me that here at this clinic in India, all of the MS patients are men. Dr. Lekha Pandit says though she does see a couple of women, her patient ratios are skewed.
"I'm not sure that in India, MS is only there in men. But I think the disease comes out more obviously in those people who are brought for treatment early. And of course the male of the house gets an easy preference over the female.
Pandit and her team have made radio commercials in local languages to raise awareness about MS. She hopes that more people - especially women -- seek diagnosis and treatment.
She says what interests her most is why MS is of such low prevalence in India.
"I don't think it is genetic, but there may be modifying agents, environmental. Is it excessive sunlight? Is it that we don't have that much of vitamin D deficiency or is it that there are gene to gene interactions which protect us in a way that doesn't protect the west?"
But Pandit also questions what role Vitamin D plays in Multiple Sclerosis.
"Are we sure we need to have vitamin D? Most of the data that is being published is on whites. But if you look at Hispanic data and African American data you would find that there is vitamin d deficiency, but they have a low prevalence. So why? Vitamin D deficiency exists but not the increase in MS. Obviously it's not a simplistic one plus one equals two. I don't think vitamin D deficiency alone can explain."
Pandit has been collaborating unofficially with Canadian Dr. Dessa Sadovnick, a researcher whose work has focused on genetic susceptibility in MS. Sadovnick works with patients at the University of British Columbia's Western Pacific MS Regional Research and Training Centre. Sadovnick is trying to find out if rates of MS are changing in South Asian communities in North America.
"..So what you have to do is compare it to the population of origin to find out are we having differences. Are we becoming more a North American type illness that you find seeing in the patients?"
Sadovnick is currently doing the same research with Asian populations in British Columbia.
"We''re finding that with the Chinese, we're finding that the MS profile we see in China is different from the profile we see in Canada, in immigrants even. But when you get to the first generation they're getting much more classical MS like we would see in non-Asians. So having that background in the country of origin is a very important factor in understanding the disease."
So far Sadovnick says she's been unable to secure funding to study South Asian patients in British Columbia, where more and more MS is appearing in people of Indo-Canadian descent. Sadovnick in Canada and Pandit in India are sharing information in hopes to standardize the data collected.
Sadovnick says the picture of MS in Canada as a white person's disease is changing.
"That was the old picture of MS. It used to be thought it was a disease of Caucasians of northern and central European ancestry and was virtually non-existent in many other parts of the world. Now we're finding MS is becoming much more of a global disease. That it is being recognized and diagnosed much more often now in people who are not of northern or central European ancestry. And if you go through the profile of the people who go to an MS clinic today v.s. 15, 20 years ago, it'll be very obvious that that's the case."
I am part of the new picture.