Many in Canada are up in arms over the proposed Bill C23, or the Fair Elections Act, which the current right wing Conservative Government is set to ram down the throats of Canadians. The revolt is spreading rapidly, and the government, for the first time, seems to be getting worried, because this kind of organized wide spread non-partisan resistance is unaccustomed in this country.
The most troubling concern is the restriction it will impose on our voting rights. In the past, the Voter Identification Card (VIC) used to be a legitimate and sufficient identification of voters, which is what happened in the last election with 120,000 citizens. Potential voters will need additional evidence of identity such as a driver's license or an address on a utility bill, items which some citizens do not have. Vouching, used in the past, will also be eliminated.
The net result is that many young students, the unemployed, the homeless and First Nations Canadians will not be able to vote. It just so happens that these groups tend to vote for the left in this country. This is similar to the voter ID laws introduced by the Republicans to suppress votes of Democratic low-income citizens including blacks in Florida, for example.
All this comes in the wake of the 2011 Robocall scandal, when voters were deliberately misdirected to wrong polling stations. Perhaps the most egregious part of this bill is that the government wants to prevent independent fraud investigators from compelling political party operatives to testify during investigation of suspected fraud, such as this very scandal. It wants such investigation to be carried out by the government! It would be like asking the police or prison officers to investigate their own brutality.
The government which achieved parliamentary majority, with only 39 per cent of the popular vote, because of Canada's archaic voting system, seems to want to perpetuate its hold on power at the expense of our democratic system. But Canadians are waking up to the schemes of Stephen Harper's government, initially slowly, but now more vociferously. They are listening to people like Marc Myanard, Chief Electoral Officer, at Elections Canada, who said "I certainly can't endorse a bill that disenfranchises electors." But criticism has come even from traditionally right wing leaders like Preston Manning, former Reform Party chief, and Harper's leader, who stated that the bill should strengthen and expand, rather than weaken, the role of Elections Canada!
On Tuesday, March 25 a group of 60 ordinary Canadians gathered at the door of the office of Pierre Poilievre, Minister of State for Democratic Reform, to protest. A delegate, who resides in the Minister's own riding delivered a petition to scrap or modify Bill C23, signed by more than 84,000 voters. For the relatively quiescent Canadians, that is a big number. And the numbers are multiplying by the day. Harper's dread of impending defeat in 2015, must be multiplying too.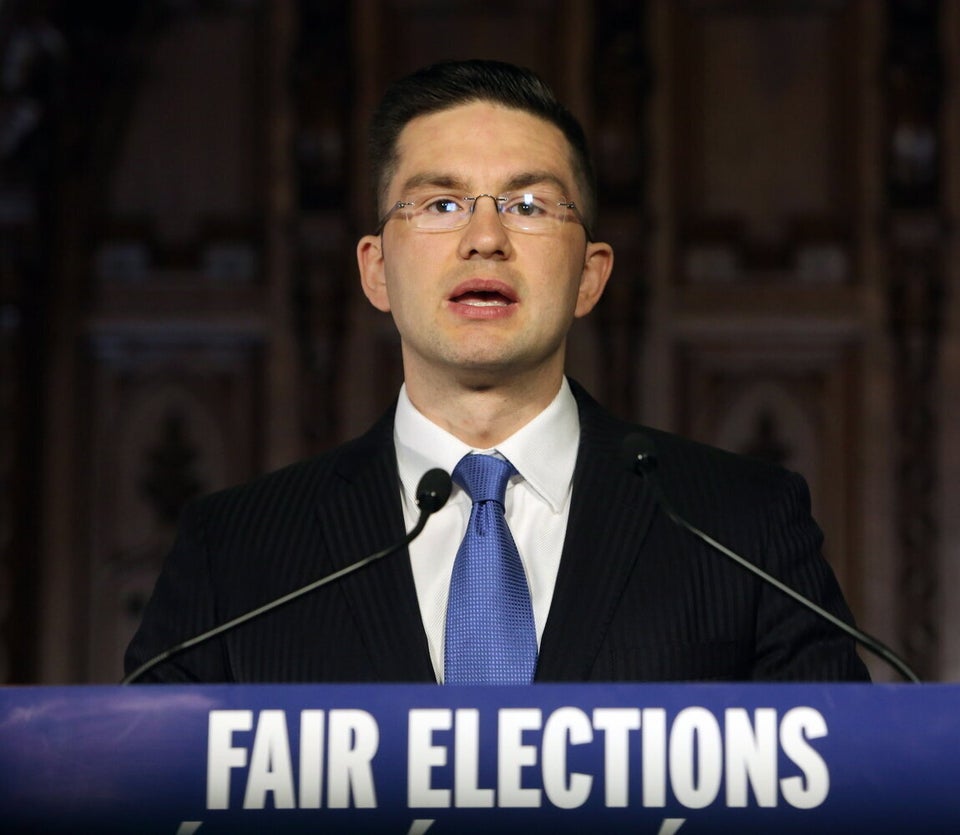 Proposed Changes Under 'Fair Elections Act'