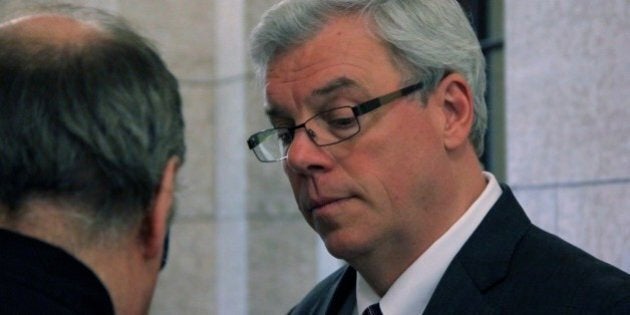 I watched the new Manitoba NDP ad this morning with some interest and after a few seconds I realized I have seen this ad before.
Back in 2011, then-Premier Dalton McGuinty looked like he was about to lose a looming election, the polls were bad, his approval numbers were terrible -- sound familiar?
The ads that ran, called simply "Leadership," worked well. The humble Dalton stood alone against a white background and talked about what his government had accomplished, and red-lettered references appear on the bottom right of the screen.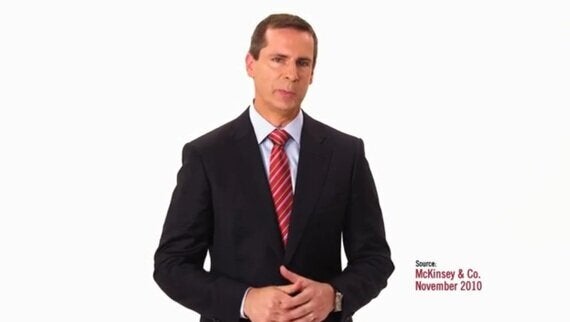 Say what you will about Dalton McGuinty, but his self-deprecating humour and endearing speaking style played very well. The Ontario Liberals won another near-majority in 2011 after what looked like a certain loss to the PCs.
Imitation is the sincerest form of flattery they say, and the Manitoba NDP leader Greg Selinger should be expecting a nice note from Mr. McGuinty after airing this commercial. A carbon copy, right down to the font, the positioning of the hands and nearly identical ties.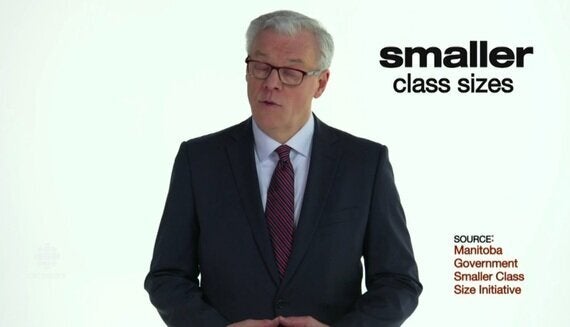 It worked for Dalton McGuinty in 2011, but will it work for Premier Selinger in 2016? It's too early to tell yet, but there is one key difference is these ads that tells me it's less likely to have any impact.
Both ads are visually clean, the narrative very similar, with humble leaders who tell the viewer about making tough decisions. It's a heart-to-heart, one-on-one, honest conversation with voters, no distractions.
The difference I notice right away is that Dalton McGuinty uses the word "I" when talking about the challenges he faces politically. He says "I accept that," then goes on to say "Ontario has done X."
He takes direct and personal ownership and responsibility for the mistakes that have been made, and then credits "Ontario" with the list of accomplishments that splash across the screen.
Premier Selinger says "We haven't always gotten it right" in this ad. Why "we" instead of "I?" Maybe he means the NDP government? His cabinet? Perhaps the political advisors, or the thousands of public servants who work for the Manitoba government?
In an ad that features just a single person, the premier, he says "We haven't always gotten it right," then says "I make decisions with your best interest in mind" and lists accomplishments and commitments crediting "we."
This "we" I believe means the NDP government -- at least, that's how it comes across to me. So, "I" make the decisions, but "we" haven't always gotten it right. It's inconsistent with the narrative of the ad.
It might seem like such a small thing to point out, such subtle differences in essentially the same ad. But it always surprises me how vastly different results Mainstreet gets when conducting surveys with just the changing of a single word. We employ psychologists to neutralize all of our scripts, and often test two versions of a script to compare results. Subtle language differences do matter, I can tell you.
"I" am willing to bet that this ad won't have the desired effect. If I am wrong, I guess "we" will have to eat a little crow on April 19. Yup, that makes perfect sense.
Follow HuffPost Canada Blogs on Facebook