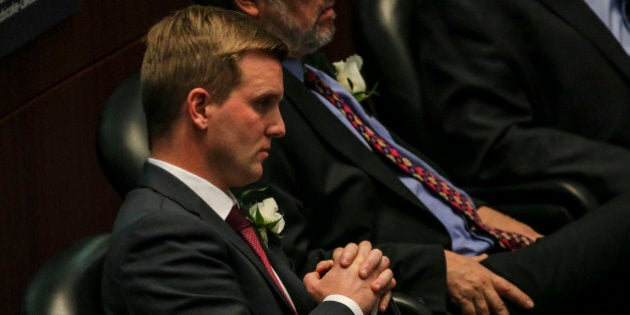 Joe Cressy, for those who may not be familiar with him, is a Toronto city councillor representing the downtown Ward 20, half of the riding of Trinity-Spadina.
He was the campaign manager for Mike Layton in 2010 when he ran successfully for council and also managed the successful re-election campaign of Olivia Chow in 2011. He ran as the NDP candidate in Trinity-Spadina in the byelection of 2014 where he lost to current MP Adam Vaughan. He was educated at Carleton University where he studied public affairs and policy management. By all accounts, he is a progressive, leftist politician and individual, an educated and thoughtful person.
At least, that was the old Joe Cressy. Let's meet the new Joe Cressy, the Toronto city councillor who is now the champion and voice of big industry, big pharma and flawed Conservative policies.
When an influential individual like this makes statements to the media without doing their homework, it looks bad on the whole council.
A few days ago, I was a little surprised to see the councillor make some very ill-informed statements about Canada's current medicinal marijuana regulations. City councillors are very busy people, I get it, but when an influential individual like this makes statements to the media without doing their homework, it looks bad on the whole council.
Mr. Cressy said the following:
"In order to be a provider of medicinal marijuana you need to be licensed and medicinal marijuana cannot be distributed through storefront locations."
Medicinal marijuana has been regulated by Health Canada since 2001, the current regime was enacted in 2014. Health Canada acknowledges that the old regulations continue to be valid until these regulations are updated to take in to account the decisions made by the Supreme Court, known as the Allard Decision.
Why Joe Cressy is choosing to champion the Harper Conservative regulations that our courts have confirmed are flawed is difficult to understand. Perhaps he is tryng to re-brand himself away from his NDP past, or perhaps he just needs to score some cheap political points and beef up his "tough on crime" credentials ahead of a potential 2018 mayoral bid. It's hard to say exactly.
Joe Cressy said the following about dispensaries:
"These are -- every single one of them -- illegal."
The truth is, we don't know yet what is legal or illegal, at least not until Health Canada releases updated regulations. If these dispensaries have an MMAR Designated-Person Production Licence, they may be operating well within the law.
I am not defending the entire industry here. There are both good and bad people in the industry, some who follow the rules, and a lot who don't. Our governments at all levels need to provide clarity, and the industry must be ready to follow clear rules once they are in place.
Mr. Cressy could have championed a clear regulatory framework and asked the federal and provincial governments, along with industry, to the table for a discussion, but he chose an easier route.
It's hard to tell from the councillor's statement whether he is simply unaware of the rules and Supreme Court ruling, or whether he is choosing to ignore the facts to get media exposure. Either way, it's reckless and unprofessional behaviour for a Toronto city councillor.
Joe Cressy was a well-educated, informed progressive with a proud history of public service. He will be missed.
Follow HuffPost Canada Blogs on Facebook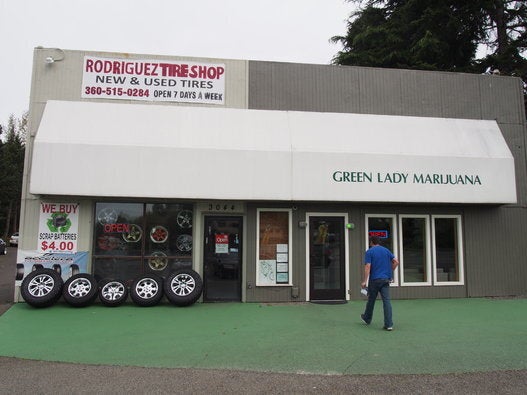 What It's Like Inside A Legal Weed Shop