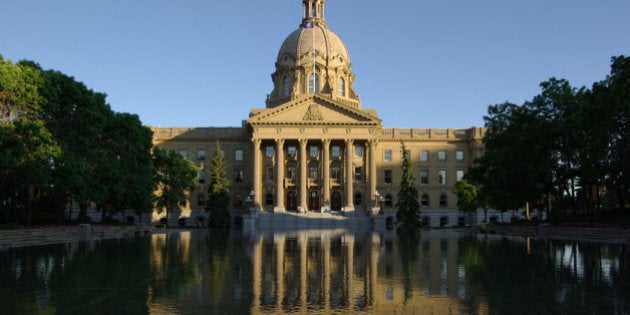 I have been reading a lot about the Alberta election in recent weeks and one thing has been bothering me, why people are saying that voter turnout will be down. Pundit after pundit has suggested this since the earliest days of the campaign, some have even gone as far as encouraging it. Those who have accused me of being a contrarian won't be surprised to hear that I disagree.
This is a historically significant election in Alberta, and I think those who fail to see or accept that cannot understand why voter turnout might increase, yes, even if the Calgary Flames are doing well.
Here is why I think voter turnout might actually go up. This year, there are four contestants on Big Brother Canada that are from Alberta. Asleigh, Brittnee, Willow and Kevin, out of 16 contestants, that means there was a 25 per cent chance that an Albertan would win when the show began. So far, six houseguests have been evicted and 10 remain. Not a single evicted guest is from Alberta. The odds of an Albertan now winning is 40%, that is up a whopping 15 per cent just since the show premiered on March 2. There is still one more episode before election day on May 4.
Imagine all those happy people in Calgary, and across Alberta who can cheer for one of four of their own. They can vote for their favourite houseguest online and exercise democracy again and again, every week. There is Ashleigh who comes from a big family, that alone guarantees she has a large fan base and will increase her popularity. Brittnee is a native Calgarian also but works in New York. Willow is also from Calgary but a native Nova Scotian, she has by-coastal support and fan base for her character and will be a popular house guest. Last but not least we have Kevin, again, lives in Calgary, but he is from Grand Prairie so he will have the largest Alberta wide following.
The longer these four Albertans last on this show, the better. Imagine what could happen if they did next week's episode where Ashley, Brittnee, Willow and Kevin all send in their special ballots and raise awareness across the Province about the importance of voting, that would have a huge impact. With an estimated 300,000-500,000 viewers in Alberta, the power of Big Brother Canada and the all star Alberta foursome is sure to make a big positive impact to voter turnout. Despite the distraction factor that may have soothing effects on the average Albertans anger over the budget, this shows interactive and democratic nature should ensure that thousands and thousands of Albertans have practiced the act of voting many times ahead of election day.
Surely at least enough to counter all those grumpy voters I keep hearing about. My personal theory is that only pundits and political "science" professors are grumpy, but that's another piece all together. Big Brother Canada and the 4 Alberta native houseguests is sure to impact on voter turnout positively.
Now, we all know that what I said above is a bunch of nonsense.
The reality is this, the PC party has a huge, experienced team of staff and volunteers who are sure to mobilize their vote and will surely outperform any pollsters predictions. The NDP are young and enthusiastic, their young and enthusiastic volunteers will mobilize young and enthusiastic voters. The Wildrose have the old and angry vote, the young and angry vote, and the anything in between and angry vote. Anger is a great motivator, don't underestimate it. Plus the Liberals and Alberta parties have some great people as well. This competitive race will ensure turnout is higher than expected.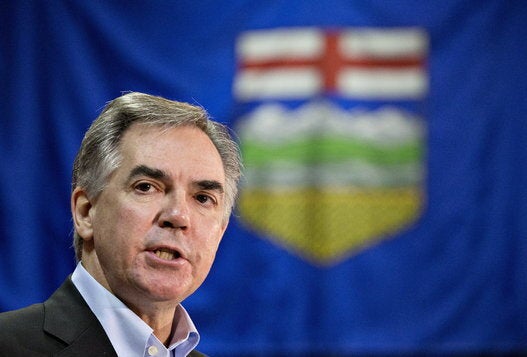 Alberta Election 2015 In Photos