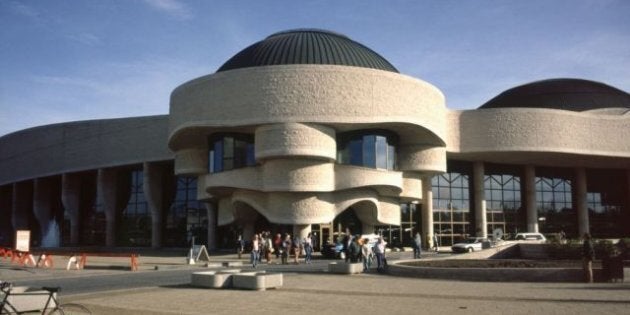 Canada's most-visited museum, the Museum of Civilization, is a staple in the National Capital Region. Located in an iconic 1989 building designed by Métis architect Douglas Cardinal, it has garnered sustained interest from locals and foreigners alike with its exhibits showcasing the splendour of cultures and civilizations worldwide.
Tourists hailing from European nations are known to spend hours marvelling at the Grand First People's Hall, which is adorned with totems and other North American social art forms pre-dating confederation. Where else would we learn of the Gwich'in, the most northerly Aboriginal peoples on the American continent? Whether it is the exhibit about early Chinese rituals, Egyptian mummies, or the mysterious chocolate-inventing Maya, the opportunity to appreciate a foreign way of life opens the door to valorize the unique flavours new Canadians bring to our homeland.
According to CBC, the new branding is expected to include displays about the country's major milestones since Confederation. One can imagine the aboriginal aspect that graces the current museum will be slowly but surely wilt away, replaced by scenarios in which First Nations fit conveniently into the neo-colonial narrative. In the same line of thinking, the Heritage Minute commercials, beloved 1990s educational re-enactments, have been revived only to re-enforce the nostalgia for the War of 1812.
The story of Black Canadian soldier Pierpoint carefully sidesteps Canada's participation in the slave trade and other uncomfortable facts.
Cost-saving measures have been the Conservative government's favourite excuse to shove policy changes down Canadians' throats. Devoted to Canada's contribution to sport, arts and culture, development, peacekeeping, and science the Canada and the World Pavilion was shut down in 2005. Despite (or perhaps because of) its sole focus on Canadian content, the small museum was plagued by low foot traffic and high debt.
Notably, the Museum of Civilization has provided a place for Canadians to explore archaeological art, to discover ancient customs and traditions, and to get a sense of ethnocultures they know nothing about. The MoC has been a pivotal educational and social tool for weaving the multicultural fabric of the Capital and the nation. The pending narrowing of focus and inevitable achromatisation of the nation's most popular museum is a step backwards. Over 1.3 million annual visitors can't be wrong: this is a jewel of a place -- a symbol of integration and plurality that makes us proud.
Mr. Harper: the national Museum of Civilization ain't broke. Don't fix it.