This week marks seven years since Stephen Harper was first elected Prime Minister of Canada. While the PM took the opportunity to tweet his self-assessed greatest feats on Wednesday, it occurred to some that certain exploits were missing from the carnival of Conservative accomplishments. Perhaps the Prime Minister should reassess his criteria and/or consider these seven success stories as feathers in his conservative cap.
1. Tackling immigration reform. This issue had been festering for years before Harper became PM. His Liberal predecessors did very little to address chronic quandaries in the immigration file. Although some may disagree on policy, find some tactics downright idiotic and/or contrary to long-standing Canadian traditions, the Harper government and Immigration Minister Jason Kenney should be commended for having the fortitude to tackle this touchy, thorny subject. Let's hope the thorns don't end up pricking desirable prospective citizens.
BLOG CONTINUES AFTER SLIDESHOW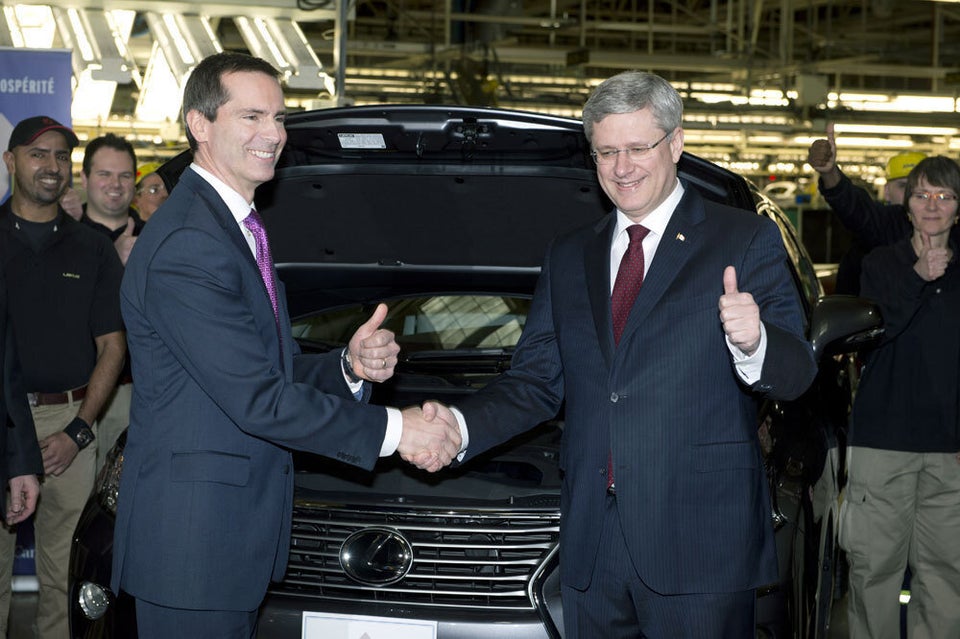 5. a) Celebrating Black History Month on Parliament Hill in a grandeur never before reserved for Canadians of African descent. In the 1990s, the federal Liberals took ethnic votes for granted, handing them crumbs here and there. Thanks to Liberal MP Jean Augustine (first African Canadian woman elected to Parliament), a motion was passed unanimously by the House of Commons to recognize Black History Month in 1995 -- 400 years after Africans arrived in Canada. In 2002, then Minister of Heritage Sheila Copps formally recognized the historical significance of Africville, Halifax's oldest and largest black neighbourhood bulldozed by the province of Nova Scotia. No formal apology was issued. The Harper government took the mantle of BHM and enhanced it. Minister Kenney's well-researched launch ceremony allocutions have gone beyond the platitudes and the common colloquialisms. The Harper government has leveraged underused instruments to unleash previously-unknown chapters of our shared history. To some, this might be a small step. But it remains a giant leap towards bridging the gap between the lip service paid to multiculturalism and the actions that rarely follow. Ironically, it is a gap that party that "invented multiculturalism" has yet to address. Who would have thought the Reform Party MP who was once Harper would lead in that ambit?
5. b) Lifting Asian Heritage Month to new heights. While it was the Liberal Senator Vivienne Poy who proposed May as "Asian heritage Month" in 2001, it is the Harper government which has made its launch a marquee event on Parliament Hill. The Conservatives have effectively elevated the happening to new heights as the annual soirée allows Canadians of all backgrounds to learn, to appreciate and respect the contribution of Asians to the mosaic we call Canada. The Minister of Immigration's speech at the event always reveals a new, poignant yet unfamiliar chapter of the Asian-Canadian experience that leaves no one unmoved. This new tradition is sure to remain a staple long after Harper retires.
7. Keeping a tight lid on the crazies. Canadians know all too well about the fringe element in the rightmost wing of the conservative contingent. The Tea Party, which remains the black eye for the Republican Party in the USA, provides a glimpse into the hollowed minds that deliver a cancer of hatred. Harper was successful in keeping a lid on his doltish deputation and hiding the dunce caps long enough to garner a majority government. Wrestling a majority government out of the Canadian electorate might still be PM Harper's masterstroke.
Keeping this list to just seven items has proven to be a challenge. No, I am not being sarcastic. Even a broken clock is right twice a day. The Harper Administration has been described as a dark cloud, but it does boast a silver lining. A thin one.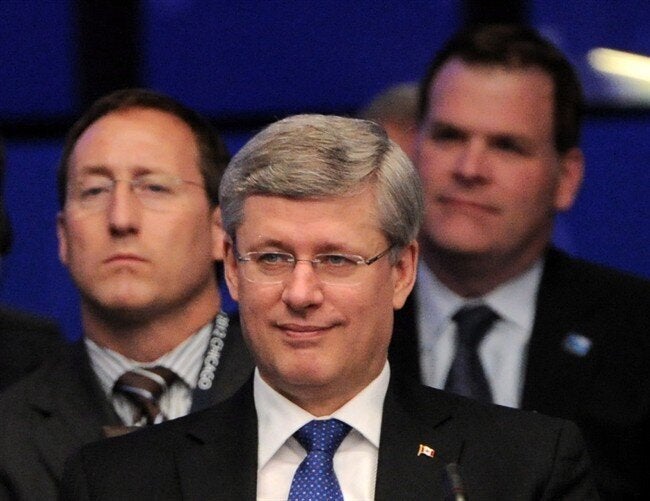 The 7 Most Overused Tory Talking Points