 As a francophone, it is difficult to entertain any national candidate who cannot communicate effectively with 25 per cent of the electorate. (Even Stephen Harper figured out that learning French was a prerequisite for ascension to power.) It was a pleasant surprise that B.C.-based Joyce Murray showed her ability in French, while her extensive business and political resumés are unmatched. As an African immigrant who had to adjust to life in Canada, she can speak to many struggles in ethnic communities with genuine conviction -- because she's lived it. The political star saw her light dimmed once she arrived in Ottawa in 2008. No doubt an Ol' Boys Club-run Liberal Party was unable or unwilling to place this phenomenal woman in a high profile position. What can one say about a coach who puts a gem like Sydney Crosby on the third line? Joyce Murray's hat trick is that she is willing to think outside the box, challenge the status quo and she shoots from the hip. If anyone with any common sense is left in the LPC, Murray's presence will be prominent post-leadership, because when she shoots, she scores!
That said, the most promising candidate to lead the Liberal Party out of its third place standing is Justin Trudeau.
BLOG CONTINUES AFTER SLIDESHOW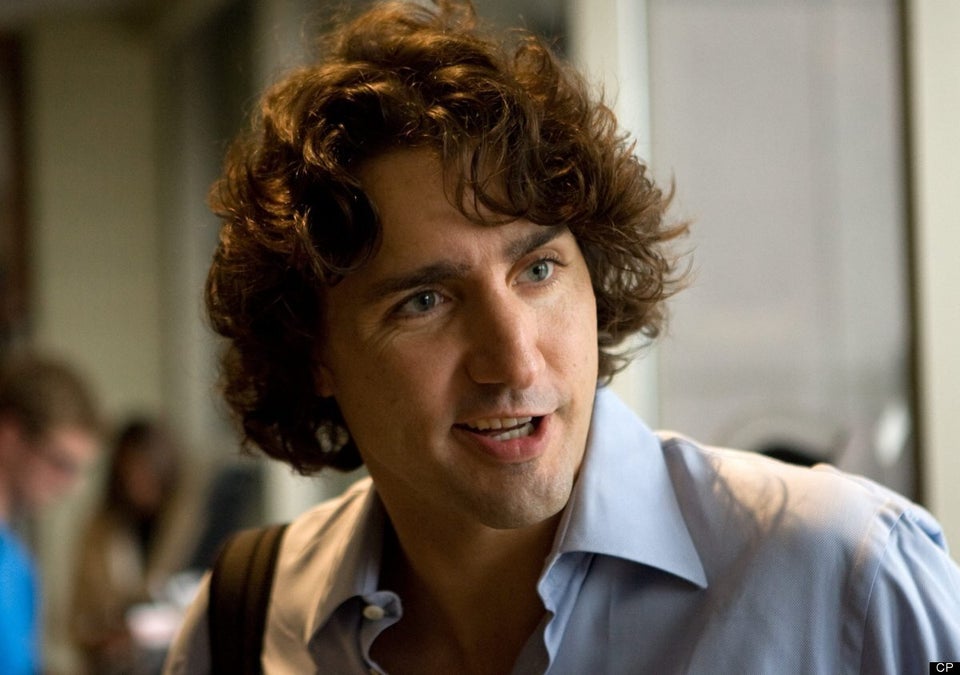 Surprising Justin Trudeau Facts
No, it is not because of his wavy hair, nor due to some crazy notion that he is his famous father's reincarnation. Despite what the pundits claim, all immigrants' offspring do not blindly follow the Trudeau name.
1. Mr. Trudeau merits the leadership seat because he best characterizes the fundamental Liberal values his Party has strayed away from over the past decade. A party that doesn't just recite platitudes about equality, justice and respect for all Canadians no matter their ethnic background, but actually manifests these values in all spheres of activity. Trudeau's down-to-earth grassroots approach has engaged young people and reconnected with many disillusioned voters who are ready, under the right leadership, to return to the Liberal fold.
2. The Idle No More movement has underscored the federal government's need to re-engage with Aboriginals. When the Idle No More movement took hold as Attawapiskat Chief Spence's hunger strike endured, she did not receive many visitors. Mr. Trudeau was one of the few who were given a chance to talk to her. This speaks to the greater issue: some political figures are better positioned to reopen the lines of constructive communication with First Nations. That's the kind of intangible strength no other contender can match.
3. Mr. Trudeau's youth has often been cited as a shortcoming by short-sighted pundits. It is interesting that many boomer politicians got started in their 20s and 30s, while 40-year-old Trudeau is dismissed as a youngin'. Perhaps an over-representation of one age-group (and one gender) was part of the Liberal's persistent problem. Mr. Trudeau is the right age to withstand three or more election cycles. The time has come for the torch to be passed from the boomer generation to the next wave of leaders.
4. Mr. Trudeau is as comfortable at a Bay street cocktail party as he is at a Haitian-Canadian ball. (And knowing his way around a boxing ring might come in handy, too. Who knows?) With ethnic voters making up a significant proportion of his Montreal riding and the country as a whole, electing a leader who can understand and defend them in the face of the establishment's general aloofness is a pivotal strength -- one that has been sorely missing in the "take-them-for-granted" Liberal Party. The governing Conservatives have bent over backwards to court ethnic voters. As Mr. Trudeau was able to win over the plurality that is bestowed upon his riding, he can expand this manoeuvre to the rest of the country.
5. Mr. Trudeau has a strong willingness to challenge the status quo and to review issues from a different angle. In short, he's his own man. He has the right mix of charm, savoir-faire, and magnetic personality to attract and unite a wide range of Canadians, from all walks of life. Justin Trudeau has the quan.
There is no doubt that this is the right person to not only lead the Liberals out of the wilderness, but also lead the country out of the doldrums and into the everlasting arms of the traditional Liberal values a majority of Canadians still overwhelmingly espouse to.