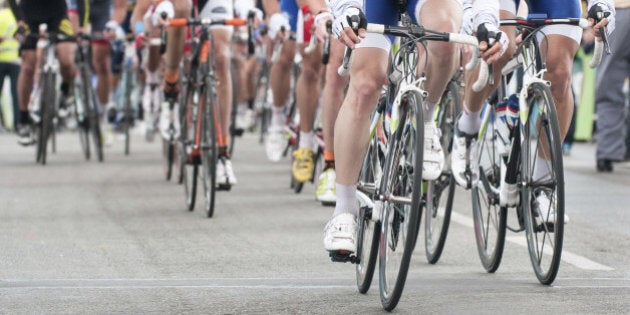 I was raised in a traditional household. My father worked long hours to support our family. My mother worked longer hours caring for three kids and our home. But upholding tradition was not my parents' hope for their children. We were expected to become respectful, independent adults, and the rest was up to us. There was never any attention paid to limits; our parents would ask us what we wanted, push us to want more, and then teach us to fight for it. I remember my father asking me, at age six, what I wanted to be when I grew up. "A ballerina and a firefighter," I told him. "You are very smart," my father told me. "You could do something that would help people. You could be a doctor," he said, and it sounded like the best idea I'd ever heard.
Of course, it wasn't only my father's suggestion to his spunky little girl that led me to follow the path I have chosen. My grandfather, a warm and wonderful man who was the anchor of our family, was diagnosed with prostate cancer soon after my tenth birthday. His disease had already spread to his bones, but he opted for palliative chemotherapy, enduring disabling pain and awful side effects for the chance to have more time with his family.
Six months later, my mother was diagnosed with cervical cancer.
I remember asking to be picked up from a friend's sleepover party because I was too worried my mother might die while I was gone. I watched as she got through her treatment in her usual take-no-prisoners style, and my mother has now been cancer-free for nearly 25 years. My much-beloved grandfather died when I was 17, at Princess Margaret Cancer Centre, where I had a co-op placement in a research lab upstairs. When my grandfather became too weak to eat, I would sneak him his favourite Smarties.
It was shocking to see what cancer could do to the most vivacious, fun-loving man I knew. A few years later, when I was applying to medical school, my brother Aron, then 19, was diagnosed with advanced melanoma. Our youngest brother wanted to know if he would be like Terry Fox; I watched my mother choke back her tears. After surgery, Aron endured a year of self-injected cancer treatment that made him feel like he had the flu constantly. Sitting in a lecture on melanoma treatment a year later, I raised my hand to ask the oncologist why the survival curve only showed one year results. The treatment was too new, he answered, to know anything beyond that. Aron is 33 now, cancer-free, and expecting his second daughter.
On my first day of medical residency, I remember how lucky I felt to be in a position to repay the debt my family owed to the medical system that cared for us. After years of training to become a Pediatric Immunologist, I am privileged to work with children who need bone marrow and stem cell transplants at Sick Kids Hospital. Most of my patients have cancer, and their cancers are some of the most difficult to treat. The days are long for those of us who work on my ward, and longer for the families who live there while we treat their kids. My work is intense, challenging, and incredibly rewarding.
Sometimes I get a smile from a three-year-old when I come to see him, though I know he's needed three medications to stop the vomiting and a morphine drip for his pain. Sometimes I get to help a twelve-year-old play one more practical joke before she can have a peaceful death. Sometimes I get to go to a patient's room and tell her and her parents that the transplant has worked, and that for the first time the cancer is truly gone. Sometimes it stays gone, but we -- the families and the medical team -- are always waiting for cancer's other shoe to drop.
Nine years ago, my brother Aron convinced our father to sign up for a 200-kilometre fundraising bike ride to Niagara Falls, the Enbridge Ride to Conquer Cancer benefiting Princess Margaret Cancer. They had never ridden their bicycles more than a few kilometers. They had clunky mountain bikes and thought padded shorts looked ridiculous. But they formed a group called Team Suck-It-Up, a refrain we heard often as children, because even when there was a lot to complain about, we were taught to carry on.
My family's toughness had seen us through many difficult times, and that attitude has carried us across the Ride finish line every year since. The tam has become an assembly of extended family and friends, all riding for our own reasons, all of us -- as we truly all are -- touched by cancer and our desire to help end its deadly toll. For me it is a chance to reflect, not only on my family's experiences with cancer, but also on my work with children and families who continue to live with cancer and its fallout every day.
My own children spend summer days learning to ride longer distances so they can join the team when they grow up. My patients light up when I tell them I am riding for them. One thirteen-year-old young man, once among the sickest and most complex patients I have ever cared for, still wears my Ride bracelet and I have no doubt he will one day be cycling by my side to the finish line.
Team Suck-It-Up will be riding again this year, fundraising to add to the more than $650,000 we have raised for cancer research, and to the over $138 million raised by the Ontario Ride since its inception in 2008. Our bikes have gotten lighter and our shorts have gained some padding. The distances that once seemed a bridge too far are now a walk in the park. But the tears still sting our eyes when we remember why we ride.
Follow HuffPost Canada Blogs on Facebook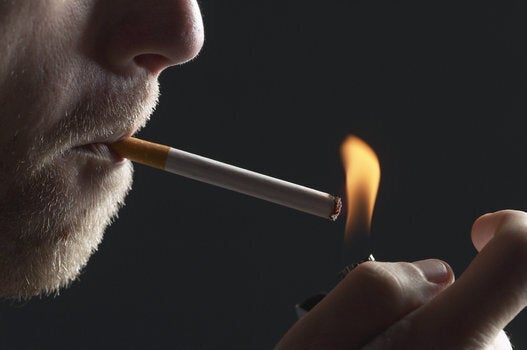 Lifestyle Risk Factors For Cancer