It's time to celebrate! It's UN International Women's Day, and it's time to recognize the amazing progress that women have enjoyed in the last 38 years. Not only have we enjoyed it, we have made it happen ourselves, fighting for equal treatment, equal rights, and letting it catapult women everywhere into fulfilling their true potential in their professional and personal lives.
In fact, this year's IWD is themed Make It Happen. And I think for every woman who is a part of celebrations, this is a goal to which we are ready to commit.
Women around the world have found their voices, and in places where their voices are repressed, there are people (such as the eight women who appear with me in Honor Diaries) who are speaking out on their behalf, and are being listened to.
But despite this, there are places in the world where women's rights are not only not advancing, but are stagnating and even regressing. Millions of women are suffering in misogynistic, honour-based cultures in which they are considered less valuable than men, less respectable, and even less meriting of life itself.
In these societies, it is overly simplistic, dangerous, and insensitive to suggest that women should just team up and "make it happen." In ISIS-controlled territory -- which is growing in Syria and Iraq -- women's rights have taken a massive downturn, with women and girls are being ordered to wear burqas submit to educational programs aimed at turning them into wives and mothers, and surrender their freedom of movement, leaving the house only under the supervision of male guardians.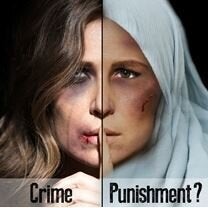 We must note how much has been accomplished -- how much WE have accomplished. Yet I believe the emphasis of the "Make It Happen" message needs to be that, for women who cannot just "make it happen" on their own, we must help "make it happen" for them. We will be the voices for those who have been silenced. We will be the hands for those who have been bound. We will do the footwork for those who have been trapped -- little by little, until those shackles begin to loosen. We will help free those who cannot free themselves -- and then work together to "make it happen" to completion.
Thank you to the women's rights activists who have won freedom and rights for countless individuals. Yet for all the women who are waiting -- who may not have access to this article at all -- you are in our minds and hearts, and we are working everyday to make it happen for you, too. We will make it happen for each other.