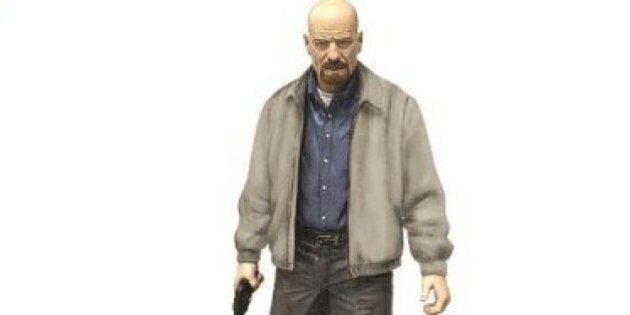 Value Village exemplified corporate social responsibility. They showed that they care about their customers' concerns and, more importantly, that they care about the effects of the sexualization of children. They also care about their reputation.
On Wednesday, Toys R Us pulled "Breaking Bad" action figures after Florida mom Susan Schrivjer launched a Change.org petition. The collectible dolls are based on TV characters Walter White, a teacher turned meth dealer, and his sidekick Jesse Pinkman. The figures come complete with cash and drugs.
Toys R Us originally defended the sale of the dolls, saying they are only available in the adult section of the store and are for ages 15 and up. But following Value Village's response, Toys R Us changed its tune and announced that the devious duo was taking an "indefinite sabbatical," using a famous line from the show.
Parents have a lot to say about these stories. Many feel that the costumes and toys are harmless and that the corporations have no responsibility to set standards for society. They say if we think these products are inappropriate, we should speak with our wallets and not use our words.
We all know parents are ultimately responsible for guiding their children to their moral compass. But parental responsibility and corporate social responsibility are not mutually exclusive.
"Parents recognize that they should be the ones to set the standards that their children live by, but in some things they need more support," Reg Bailey writes in Letting Children be Children, a UK government review that explores the sexualization and commercialization of childhood. "In particular, parents need businesses and others to work with them and not against them."
Buy or boycott, products marketed to kids have an impact
I'm not buying the "if you don't like it, don't buy it" argument. Images have an impact whether or not you allow them into your home. The more we normalize corseted costumes and Daisy Dukes, the more our girls will be attracted to them. I can tell my daughter that the "firefighter goes to the fetish club" costume is inappropriate, but when she sees a happy girl her age on the packaging, she's getting mixed messages.
Similarly, Schrivjer doesn't think parents should be forced to have conversations about grownup issues, like drugs, before they're ready. As she explained on her petition page:
"Parents and grandparents around the world shop at Toys R Us, online and in stories, with their children and should not be forced to explain why a certain toy comes with a bag of highly dangerous and illegal drugs or why someone who sells those drugs deserves to be made into an action figure."
Authors Diane Levin and Jean Kilbourne write the following message to parents in their book, So Sexy So Soon:
"It's not fair that your job is made so much harder than it needs to be by the sexualized media and commercial culture. Too often you, the parents, are told that the problem of sexualized childhood is your fault: If you were doing your job right and could just learn to say no, then there wouldn't be a problem. Casting blame on parents is a smoke screen that diverts attention from where the blame rightfully belongs -- squarely on the shoulders of the purveyors of these media and marketing messages, those who exploit our children's developmental vulnerabilities by using sex to make huge profits."
Organizations' values should guide business practices
Organizations need to take stock of what they're selling and make sure it aligns with their values. Value Village calls itself a family destination for Halloween and its first core value is to embrace ethics, which obviously does not include promoting the sexualization of children. Value Village's business model is built on purchasing and reselling used clothing from nonprofit organizations, many of which work for the welfare of children and none of which support child exploitation. In this case, stakeholder values must also be considered.
Toys R Us says "keeping kids safe" is a core value. "We approach our business operations with responsibility and integrity, understanding the trust parents place in us to do the right thing and act as a reliable partner as they navigate the various stages of parenthood," the company says on its website. Does this involve dealing crack toys?
"Toys R Us is well known around the world for their vast selection of toys for children of all ages," Schrivjer writes."However their decision to sell a Breaking Bad doll, complete with a detachable sack of cash and a bag of meth, alongside children's toys is a dangerous deviation from their family friendly values."
Companies and society should foster a safe space for voicing concerns
If companies would actually respond to customer queries, perhaps parents wouldn't have to start petitions or write blogs to garner public support. When you go public, you put yourself out there, and not everyone is comfortable doing that. Many remain silent.
In his report, Bailey writes: "Parents have told us that they feel they cannot make their voices heard, and that they often lack the confidence to speak out on sexualization and commercialization issues for fear of being labelled a prude or out of touch."
I've been receiving hate mail for poo-pooing on provocative costumes for preschoolers and have been called much worse than a prude. For her part, Schrivjer was the subject of two clever and cutting tweets from Bryan Cranston, the actor who played White.
"I'm so mad, I'm burning my Florida Mom action figure in protest," he tweeted. After the toys were removed, he wrote: "Word on the street is that they were sent to Belize. Nicely played Florida Mom."
But, in the end, Schrivjer's message prevailed: Stay out of my territory.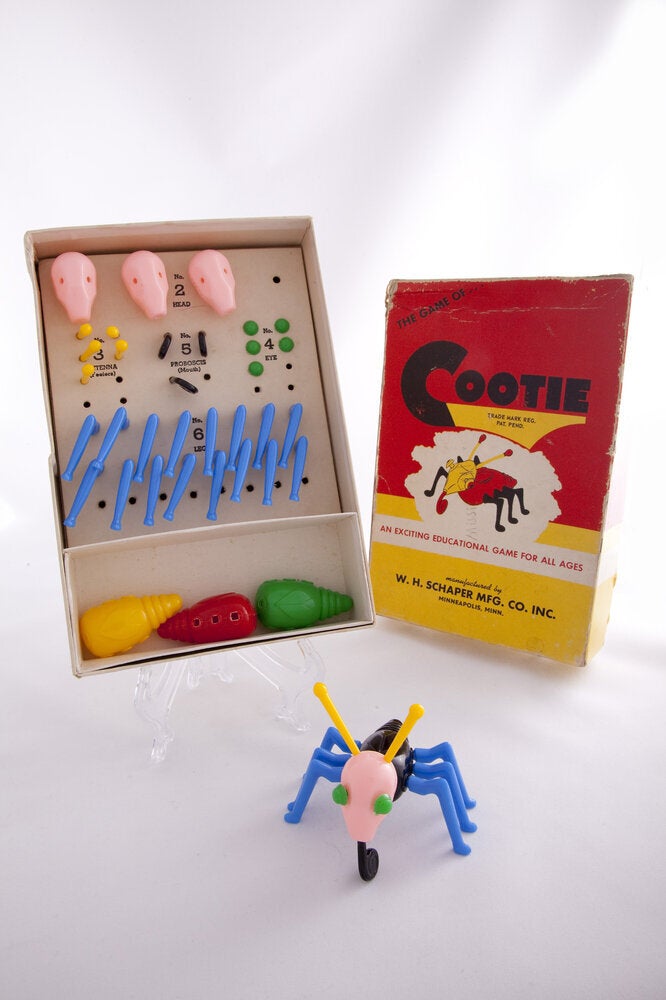 13 Toys That In Retrospect Are Really Weird