You know what is "all kinds of crazy?" Me liking country music. Yup, me the '80s child who grew up on a fusion of Madonna, Debbie Gibson, the New Kids on the Block and all things Bollywood. I was never exposed to country music until I was in my late teens/early twenties, and unfortunately the country music I heard then was different -- old school (but not in a good retro sort of way). In my mind I created an image of all country music as depressing, and not for me. I would later eat my words while wearing a Stetson (which I totally borrowed for a picture) and singing along to almost every song played at the 2011 CCMAs!
In fact, the Canadian Country Music Awards was how I was introduced to the music of Saskatchewan artist Codie Prevost, who totally breaks the stereotype of country music. He's part of a new category of country musicians: the urban cowboy. Hip, cute, and equally charming on a tractor, or a motorbike (do cowboys even ride horses anymore?). Oh and these urban cowboys also sing love songs, nothing depressing here!
I was instantly drawn to Codie's music because he has an amazing voice, a kind soul, and an awesome back story. He grew up in a town with only 300 people, started singing in his mom's bar, and later took out a small business loan to finance a trip to Nashville to record his first album The Road Ahead. Sounds like a Lifetime movie right? It was the combination of good music, a good heart, and the good old Canadian story that hooked me on Codie's music, and I'm still a fan.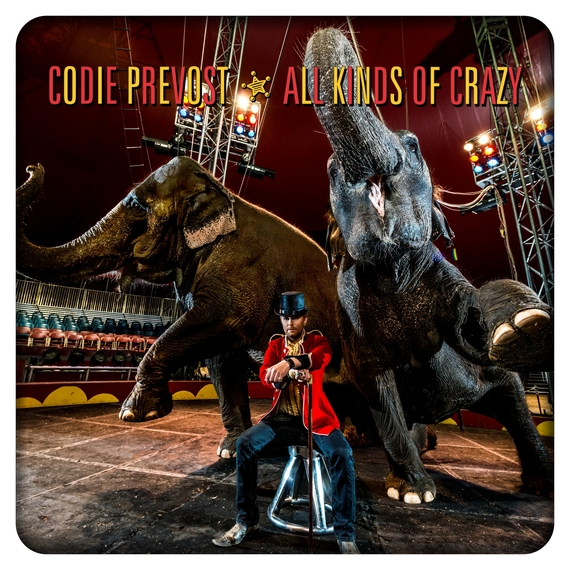 Recently I got to preview his new album All Kinds of Crazy that's released March 1, and I was not disappointed. While I love the single "Someday" which has released on radio across the country and is all about faith, love, and belief; my favourite track is "I'll Be Your Whiskey." Maybe it's because I'm the kind of girl that sometimes drinks whiskey in a teacup -- or maybe it's because, it's the song that feels the most country to me, whatever that really means.
If you have been avoiding country music or thinking it's not for you, I encourage you to start following some Canadian country artists, there is so much change happening in this scene right now. You might surprise yourself like I did, because honestly, if a Jordan loving, leg warmer wearing, Bollywood buff like me can be converted to a girl who loves cowboys, anyone can!
ALSO ON HUFFPOST:
48th Annual Academy Of Country Music Awards