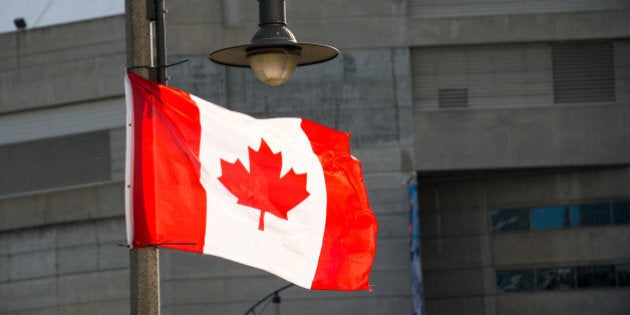 Canada's plan to deal with Climate Change is aimed toward the successful development, transportation and marketing of our valuable oil and gas resources in western Canada, while protecting our clean air and clean water for generations to come.
Both sides of this equation are equally important. Canadians want both a prosperous economy and a clean environment, together.
To get there, the plan involves several interdependent components which, taken together, produce the desired results. One essential piece is putting a price on pollution, but not necessarily a carbon tax. There are several different ways to do it. The exact design is up to each province to determine in its own best interests.
So far, eight provinces -- British Columbia, Alberta, Manitoba, Ontario, Quebec, Prince Edward Island, New Brunswick and Nova Scotia (representing some 93% of Canada's population) -- have embraced the concept. But each one is pursuing a different pollution pricing technique.
There is also substantial flexibility, within each of those techniques, to protect sensitive sectors -- like agriculture. British Columbia, for example, has exempted farm fuels, among other things. Its pollution pricing system has been in place for 10 years, and B.C. today has Canada's strongest economy and the best performance on greenhouse gases.
All new revenues from pollution pricing will be completely controlled at the provincial level, and used as each province sees fit.
This would empower Saskatchewan to totally eliminate its personal income tax, if that is what the provincial government feels is the best thing to do. Or it could slash property taxes on farmland, small businesses and homes. Or it could cut every form of provincial taxation right across the board by nearly 40%. The choice would be entirely up to the province.
Or it might decide to pay down provincial debt. To protect the competitiveness of its oil and gas exports, Saskatchewan could also choose to reduce or even cancel its provincial royalties, and still be money ahead.
Saskatchewan is rightly proud of its Carbon Capture and Storage (CCS) technology. A price on pollution would make CCS innovation far more competitive in the marketplace, both at home and abroad. A price on pollution also generates the environmental credibility necessary to build new pipelines -- to get western resources to world markets at a better net return.
As proof of this point, the Government of Canada has approved four major pipelines this fall, two for natural gas and two for oil -- most recently, the "Line 3" project across Saskatchewan and into the US, and the Kinder Morgan line from Edmonton to Vancouver.
These projects will drive investment, jobs and growth for the western economy. At the same time, they are environmentally responsible because we are going to price pollution, wean ourselves off coal, transition to more renewable fuels, and reduce greenhouse gas emissions.
In addition, the national plan for the economy and Climate Change includes other major federal investments which could help bolster Saskatchewan:
Investments in new science and technology -- which could include more CCS, clean-tech, renewables, energy efficiency, new crop production, agro-forestry and other innovations to reduce greenhouse gases and adapt to those impacts of Climate Change which cannot be avoided;
Investments in smart new power grids -- which could link major industries like Regina's steel plant, the heavy oil upgrader and potash mines to hydro power from Manitoba or the North West Territories so electricity for these heavy emitters can come completely carbon-free; and
Investments in new water control infrastructure--which could better manage damaging flows from severe storms and floods, protecting downstream communities from the costly consequences of Climate Change, while creating new upstream opportunities for irrigation, diversification and value-added economic growth.
Altogether, the combined elements of this plan can work well for Saskatchewan. It's about far more than just the status quo or putting a price on pollution. It's about positioning our province -- including resources and agriculture -- to grow, compete and prosper in the new economy of the 21st century.
Follow HuffPost Canada Blogs on Facebook