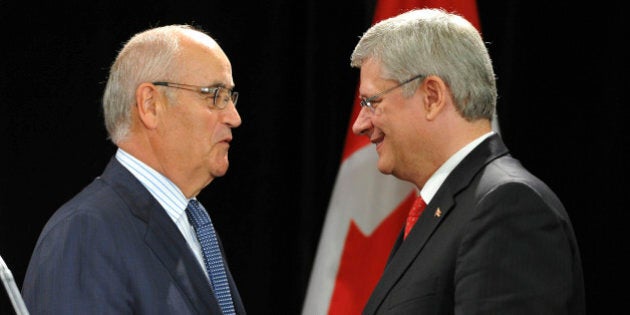 Yes, Julian Fantino's shambolic performance as Minister of Veterans Affairs has earned condemnation from coast to coast, and he should resign. But he is not the ultimate source of the problem for Canada's veterans. That shameful distinction rests with Stephen Harper.
Mr. Harper's government is a one-man show. Mr. Fantino has no influence, no independence of thought or action. He just does what he's told. That spinelessness -- his failure to stand-up to Mr. Harper -- is Mr. Fantino's greatest offence.
Mr. Harper loudly proclaims his affection for the military. He gets his picture taken with lots of people in uniform. He attends many ceremonies, gives speeches and promises monuments and museums. But his actual record on things that matter is a huge contradiction.
As Sir Robert Borden declared a hundred years ago, when he sent young Canadians off to battle in World War One, it is Canada's sacred obligation to fulfill the covenant it makes with its fighting forces when they are put in harm's way to defend our values and our way of life.
They have stood ready to give their all. And when they come home, their country must "stand ready" for them. With gratitude and generosity, Canada has a duty to meet their social, economic, physical and psychological needs.
Mr. Harper has fallen way short. Instead of honouring veterans, he has focused exclusively on claiming a balanced budget for 2015 -- all to allow him to implement his long-promised Income Splitting scheme. He has sacrificed a great many things on that one alter.
The late Jim Flaherty had the courage to challenge Mr. Harper on Income Splitting. He openly criticized the scheme as too expensive and unfair. It will cost $2-billion every year, and benefit only a small fraction of families, the more wealthy in particular. But 85 per cent of households gain nothing at all. So Mr. Flaherty blew the whistle.
Sadly, Julian Fantino is no Jim Flaherty.
The Vets Minister meekly does Mr. Harper's bidding with a "bonus" system to reward senior managers in his department, not for better treatment, but for slashing services and staff. Nearly a thousand employees have been fired. That's about a quarter of those previously providing support to veterans. Nine specialized service centres have been closed.
Over a billion dollars in funding for veterans, as promised by the government and approved by Parliament, was never delivered. The families of thousands of deceased veterans were denied support for dignified funerals. Veterans' health insurance premiums were doubled.
Over the past decade, more Canadian military personnel have died by suicide (160) than were lost in Afghanistan. Many more have lingering mental health issues, and wait for months or even years to get the psychological help they need. And the Harper government's response is a pitiful trickle of funding dribbled over the next half century.
To duck a critical Auditor General's report about his manifold failures, Mr. Fantino went AWOL for a week. Then he failed to show up to explain his department's spending plans for the coming year. When veterans came to Parliament Hill to protest their mistreatment, he deliberately insulted them. When the spouse of a PTSD sufferer asked for some help, he ran away.
This government dragged vets through the courts for six years trying to clawback their pensions. Now they're in court again arguing that they don't owe any special duty to any veteran and that Borden's solemn pledge was just political hot air.
Altogether, it's an appalling saga. It's Stephen Harper who dictated it, and it's Stephen Harper who must be held accountable.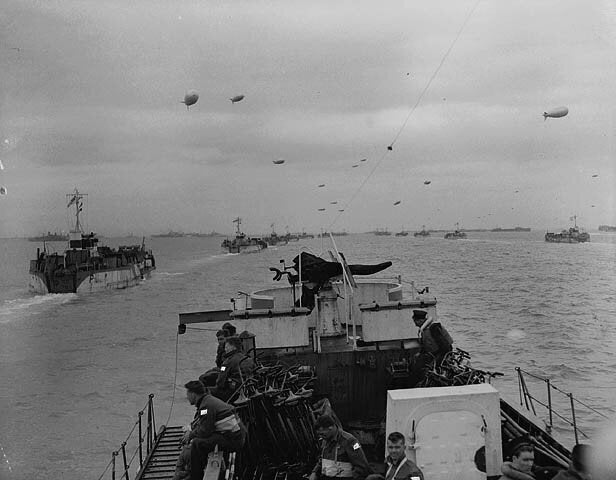 Photos Of Canadians On D-Day