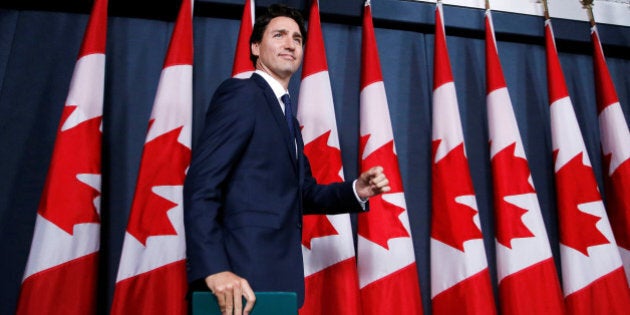 On October 19th, 2015, Canadians voted to change their government. Prime Minister Trudeau has been in office now for about eight months. The first sitting of Parliament has wrapped up. As MPs head back to their ridings for the summer, this is a good time to assess how real change has been taking shape.
It was immediately apparent that this was going to be a different kind of government when the new Cabinet was unveiled on November 4th. For the first time in history, there were equal numbers of women and men around the table -- setting a new world standard for gender equity.
Strong signals about evidence-based decision-making were sent very early with the restoration of the long-form census and the unmuzzling of federal scientists. A more constructive tone was struck in intergovernmental affairs with the start of regular meetings between the prime minister and the premiers, Indigenous leaders and municipal governments.
As promised, the government's central focus has been the economy -- investing in the most effective drivers of jobs and growth, bolstering the middle class and all those working hard just to get there, and battling inequality. Three key initiatives are particularly important in this connection:
First, effective January 1st, the middle class tax rate was reduced by close to seven per cent, benefitting more than nine million taxpayers, while we asked the wealthiest one-percent of Canadians to pay a bit more to help offset the costs.
Secondly, effective this July, a new Canada Child Benefit (CCB) will help parents defray the costs of raising a family. Compared to the complex maze of previous programs, the CCB is simpler, entirely tax free and better targeted toward those who need the most help. And it's more generous -- nine out of 10 families will be better off with the CCB. It will help lift some 300,000 children out of poverty.
Third, we have reached a vital consensus with provincial governments to enhance the Canada Pension Plan (CPP).
The CPP was created 51 years ago by the Pearson government. In the 1990s it was rescued from financial peril and made actuarially sound by then-Finance Minister Paul Martin. Now Justin Trudeau, Bill Morneau and their provincial counterparts have agreed on a series of gradual steps to boost the amounts the CPP can pay out. I want to thank my own province of Saskatchewan for playing a strong role in achieving the necessary national consensus.
At a time when three-quarters of those employed in the private sector don't have a pension plan at work, when the average 30-year-old is saving less than half of what his/her parents did, when two-thirds of those nearing retirement have set aside less than $100,000 to take care of themselves and one-third have no retirement savings at all -- it's clear that an improved CPP must be a national priority. And now it is.
We have also returned the eligibility age for Old Age Security to 65, reversing the previous government's plan to slash more than $30,000 from Canada's lowest income seniors. We have increased the Guaranteed Income Supplement for the most vulnerable, helping some 900,000 elderly Canadians. And we have started restoring services and benefits to Veterans.
On another front, Canada Student Grants have been boosted by 50 per cent -- making it easier for close to 400,000 young people from low and middle income families to pursue post-secondary education without a crushing debt burden. We've also doubled the federal investment in summer jobs for students -- generating 77,000 youth employment opportunities this year.
Going forward, the central pillar in Mr. Trudeau's drive to restore a decent Canadian economic growth rate is an unprecedented investment of more than $120 billion over the coming decade in essential community infrastructure.
Beyond the basics of building new and better streets, roads, sidewalks, bridges, water projects and sewer systems, we have added new federal funding for public transit, social infrastructure (including things like child care spaces, facilities for seniors, affordable housing and emergency shelters), "green" projects to help mitigate and adapt to the consequences of climate change, and strategic educational upgrades.
Investments like these are the single most cost effective way for the federal government to help drive jobs and growth in the period immediately ahead.
To begin bridging the painful gaps between Indigenous and non-Indigenous peoples, the government has earmarked $8.4 billion for better education, healthcare, housing, clean water and infrastructure in Indigenous communities.
After a decade during which not a single project was approved to get Canadian energy products to tidewater, the new government has bolstered the integrity and credibility of the regulatory process to produce science-based, fact-based decisions that Canadians can trust and rely upon.
In the international arena, immediately upon taking office, we launched our promised efforts to rescue more than 25,000 Syrian refugees and bring them safely to Canada. We also re-shaped our country's participation in the coalition against vicious ISIL terrorism. Canada's new whole-of-government approach is more comprehensive and effective, including increased intelligence operations, more humanitarian and developmental work, and a far larger training effort.
For a new government just eight months in the saddle, all of this makes for a pretty good beginning.
Other important strides have been taken to regain a place of value and respect for Canada in international affairs, through the United Nations, NATO, the G7, and elsewhere. We have also successfully shed the debilitating label of world "laggard" in the fight against climate change.
We have entered into new arrangements with the United States on border security to enhance safety, while respecting privacy rights and facilitating the efficient movement of 400,000 people and $2.4 billion in trade back-and-forth across that border every day. We have also introduced legislation to establish a National Security and Intelligence Committee of Parliamentarians to better scrutinize government departments and agencies to ensure they are being effective in keeping Canadians safe and, at the same time, safeguarding our values, rights and freedoms.
Another dimension of national security is responding to sudden emergencies. The governments of Canada and Alberta worked seamlessly together to mobilize local, national and international resources to battle that "Beast" of a wildfire that consumed some 600,000 hectares of boreal forest and forced the evacuation of 90,000 people from the Fort McMurray area. The courage of the folks in those communities, the strength and skill of all the First Responders, the leadership of the provincial government and the generosity of Canadians everywhere were truly inspiring.
For a new government just eight months in the saddle, all of this makes for a pretty good beginning. But we know that much hard work still lies ahead. To continue its success, the government needs to keep trusting Canadians, listening to their advice, adhering to their values, and striving to meet their expectations.
Follow HuffPost Canada Blogs on Facebook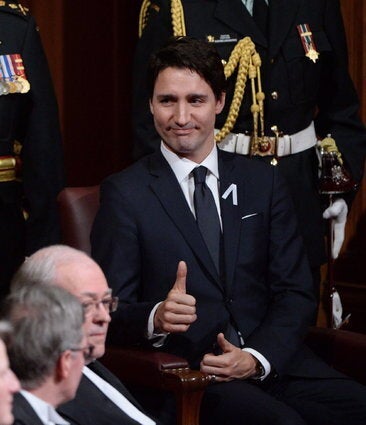 Trudeau's 7 New Senate Appointments