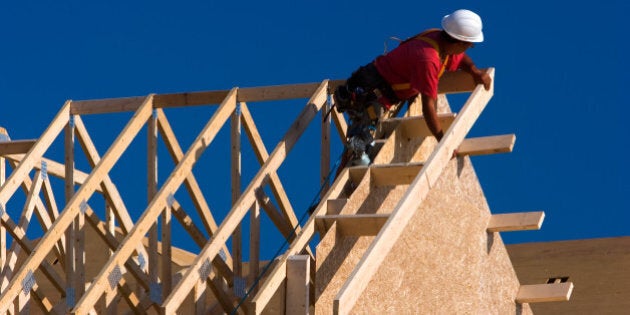 With the 2014 civic elections over and done with, every municipality in the province of British Columbia can now move forward on the biggest issues their respective communities face.
Here in Richmond, B.C, it'll be no different. City council saw all incumbents get re-elected along with two new councillors. The Richmond Board of Education saw some turnover.
I worked for one of the campaigns and while things can get heated on the campaign trail, once the election has passed, you put your banners down and work with each other. That's something I've learned over the last few years. You may not agree with your MP or MLA or city councillor, but at the end of the day, they are your representative and your voice in government.
I have some hope for this new city council. I've met almost all of the incumbents (except Ken Johnston) as well as the two newcomers. They are all reasonable people. With that said, Richmond has a lot of work to do.
The biggest issue is without a doubt, housing. In fact, an Insights West poll showed that 28 per cent of Richmondites called housing their biggest issue . The housing market has seen rising prices for awhile. Some think there's a housing bubble to be popped while others think that is, to quote Joe Biden, a bunch of malarkey.
Walk along Granville Road and you'll see multiple condominiums half-empty. Walk along Elmbridge and you'll see tons of condos getting built. In fact, there are over 40 condos that were approved by the current city council. Scary, right? But you'd think that all this supply is to meet the growing demand and therefore, hopefully bring affordable prices. Yet, if you take a look at what the value of these units are, it leaves a lot to be desired. The square footage for the prices we see are absolutely insane. Why throw $300,000-$400,000 on a 500-700 sq.-ft. condo when you can get a brand new townhouse in Langley for that price?
The current housing strategy allows a density bonus for five per cent of multi-unit developments to be made available for low-end market rentals. That percentage will have to climb much higher to account for the growth in poverty and to stop the number of people flat out leaving Richmond because of rising housing prices.
For far too long, developers have had their way with city council and that needs to change. I studied economics for four years and the one main force that no economic model or theory accounts for is greed. Yes, Richmond City Council has let the proverbial river run wild. But you need locks and dams on that river or else it floods everyone -- and the flooding of the housing market in Richmond has already begun. The new council needs to take stronger action on the housing and development front.
Cultural harmony is another issue that has re-surfaced, mostly thanks to the Chinese-only signs issue. Once council conducts its review and whether or not a bylaw is recommended, the new council will have to put together a comprehensive strategy to bring folks of all cultures closer together.
Uncontrolled growth is a growing issue (no pun intended). The city expects 100,000-150,000 more people in this city over the next 10 years or so. There's no question that a growing city has to densify its downtown core to accommodate more people and that's the road Richmond is taking. However, in order to accommodate the growth in population, there needs to be corresponding improvements to infrastructure to support that growth. Think roads, sewage, water, transportation and so on.
Have we grown too fast? It's possible -- but think of who's funding that growth? I hope the new council can fight past the will of developers in favour of the will of the people.
Climate change may be the largest threat to Richmond and there's arguably no bigger threat. City council has taken steps to raise the dykes to account for rising sea levels but that's just a stop-gap measure. Coun. Harold Steves proposed mandating solar panels on all new buildings which is a fantastic idea. I have hope that the new council will come up with bigger, bolder ideas on how Richmond can address climate change on a micro scale so that it sets an example of how it can be done at a macro level.
Lastly, a sizeable problem in this city -- and I've heard my friend and former trustee candidate Michael Starchuk say this a number of times -- is the lack of respect. There's a lack of respect between residents and council, between council and residents, between city staff and residents, between residents and city staff, between the development community and farmers, and so on. A lack of respect creates a barrier to progress. If there exist obstructions for a resident to bring a complaint to a councillor and be heard, then that's a crack in the system.
My hope is that this new council can work through that and solve some of these tough problems we all face. Because these are issues that can make or break a city. So let's get to work.