Today's discerning shopper looks for a unique shopping experience, a space that offers something more than the crème de la crème of fashion and design. And Buenos Aires-based concept store Pehache delivers just that. It's a multi-designer boutique, gallery and café in one that invites you in to browse every nook and cranny and makes you feel at home.
Argentine sisters Mariana and Carolina Media conceived Pehache back in 2010 out of a desire to do their own thing and add something new to the Buenos Aires shopping scene. They remodelled a traditional PH-style house in Palermo (PH translates as propiedad horizontal, a house that extends horizontally back from the street) outfitting each room with funky, eclectic furnishings as if it were the room of a house (from the sunlit indoor patio to the living room, kitchen, bedroom and study). But unlike an ordinary house, everything in it is for sale, right down to the coat hangers exclusively designed by Patricio Lix de La Feliz.
The experience starts with the creative window display that rivals that of Bloomingdale's and Harvey Nichols. The quirky artistic installations tell a story and draw you in to further explore the house.
The space represents some of the best Argentine designers in the fields of furniture design, housewares, art and fashion, including collections of funky kitchen accessories, limited edition clothing from the label Paris by Flor Monis and covetable leather purses.
And every season ushers in new lines of products and a fresh, new layout for each room. More recently, Pehache has released its own line of furnishings and branched out into furniture restoration, wedding lists and interior design.
Once you've worked your way around every room of the house, you can take a breather in the idyllic garden enshrouded in colourful plants and enjoy a coffee and a healthy home-cooked snack while you relish in the joy of all your new purchases.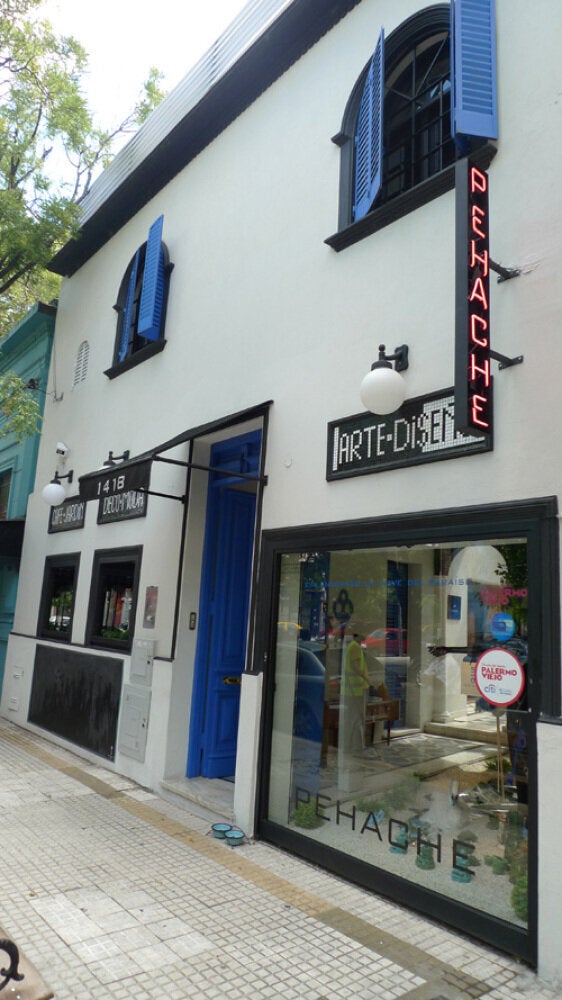 Photography courtesy of Pehache