The seasons they are a-changing, finally!!
After this long, hard winter and tepid spring we have reason to celebrate the coming of summer. As Canadians, we often start planning our next summer's vacation some time in October... and well, I thought I had our summer figured out for 2014.
A chance meeting with the manager of a Charlottetown band offered up a possible course correction. In typical warm and welcoming maritime fashion he extended an invitation to visit his hometown to take part in festivities celebrating the 150th anniversary of the Charlottetown Conference, the meeting that led the Canadian Confederation. A quick search back at home turned up a bevy of commemorative events and anniversary celebrations around the country, all summer long.
While planning for a summer vacation can be daunting enough, the idea of a long drive often eliminates the option altogether, especially if your family only does one annual getaway. But it can be done if you take the time to plan and make a point of breaking up the drive with stops in smaller known towns and villages to take in the local flavors and sites. We get the kids involved in finding places along the way to stop (although truthfully we've found some of the greatest little roadside stands thanks to nature's call). So this year, plan for a journey, and not a race to the destination, and watch how quickly you'll turn this road trip into a lifetime of family memories... and not the ones they kids will mock you with when they get older!
Here are our top 5 Canadian adventures for 2014:
1. PEI2014 - Prince Edward Island Sesquicentennial
Over 150 events all summer long to help create a legacy for 2014. Province-wide celebrations all summer long will pay tribute to one of the most important events in Canada's history. Events and activities including a main stage for ongoing musical acts (including Shania Twain), folk kitchen parties, historical re-enactments and of course, the musical Anne of Green Gables. Lots to do and see for all ages and stages. And let's not forget the beautiful warm beaches wherever you turn. Did I mention the seafood? More events can be found at PEI2014.ca.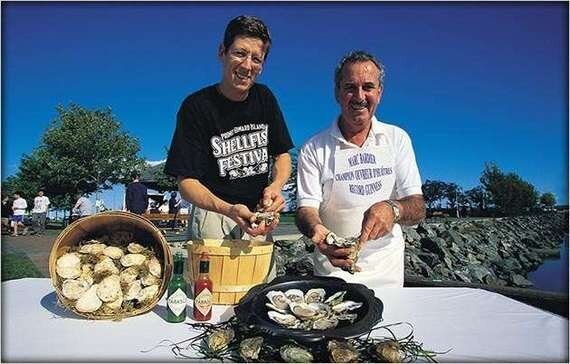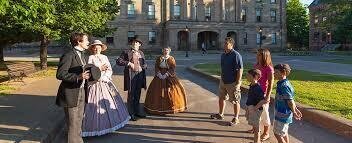 Photos courtesy Tourism PEI
2. Festival d'été de Québec (Quebec Summer Festival). Quebec City
The capital of La Belle Province has a lot to celebrate this year, including their own Confederation festivities. One of the most romantic and beautiful cities in all North America this year marks the 350th anniversary of the Basilica of Notre-Dame de Quebec, our own little piece of Europe. At the end of the year the doors will close and not reopen until 2025. After taking in the majesty, you can partake in Canada's largest outdoor music festival July 3rd to 13th. With 1000 artists, 300 shows over 3 venues, there is something for every musical taste (www.infofestival.com).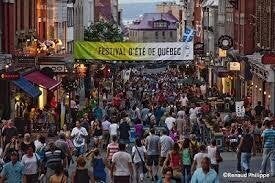 Photo Courtesy Festival d'été de Québec
3. Just for Laughs Festival, Montreal QC
Who doesn't love a busker and a street carnival? Hailed as the largest comedy festival in the world, this event boasts 1,700 artists from 19 countries as well as 1,200 free outdoor shows. This family-friendly event is so popular you will have to pre-plan to get accommodations anywhere close to the city, but with a great metro system, stay on the outskirts and commute in. Don't forget to bring your walking shoes, some sunscreen and your camera to capture all the colourful people and playful antics (www.bonjourquebec.com).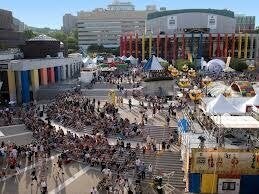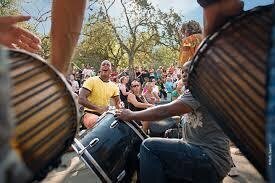 Photos courtesy Bonjour Quebec
4. Calgary Stampede and the opening of the Glacier Skywalk, Alberta
Our Northern Westerners sure do know how to put on a party! You don't need to be a fan of country music to fall in love, or at least love the locals, in their most elaborate western wear. This year take a side trip to the newly opening Glacier Skywalk on the Icefields Parkway, between Banff and Jasper. Not for the faint of heart, this walkway over a waterfall has a glass floor and sites yet to be seen! And don't forget to leave room for the food -- prairie oysters anyone? (www.calgarystampede.com and www.glacierskywalk.ca)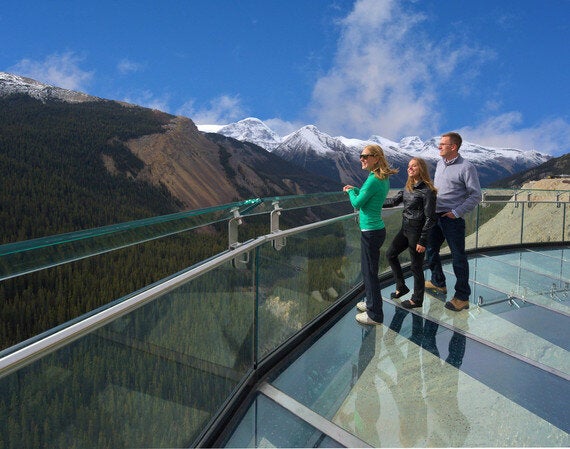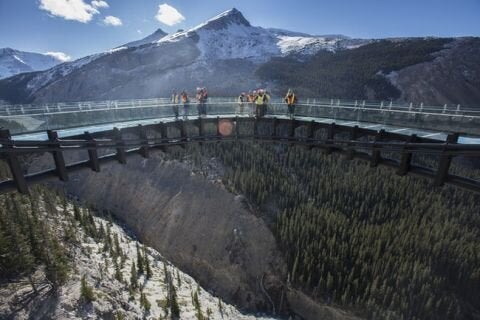 Photos courtesy Glacier Skywalk
5. Celebrate! Stanley Park, Vancouver B.C.
August 24 and 25, 2014 mark the 125th anniversary of one of our nation's most beloved parks -- Stanley Park. The City of Vancouver and local First Nations are putting together a festival that will celebrate and highlight the park's ecology while providing first class free entertainment for fans and families alike including performing arts, art showcases, interactive sports and cultural presentations (Stanleypark125.ca).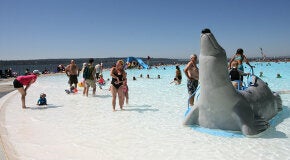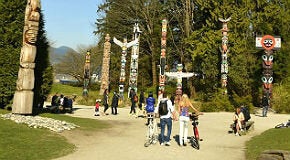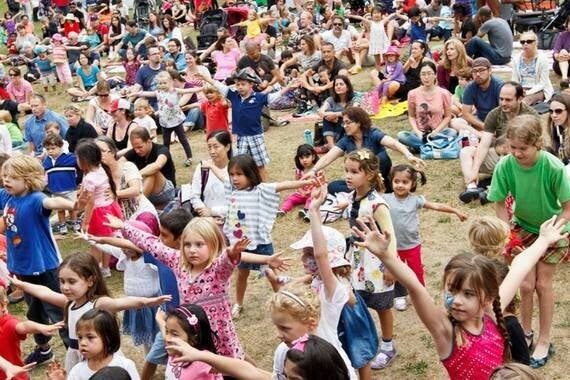 Photo courtesy Vancouver.ca
For more events across the country check out canadacouncil.ca. If you have events or favorite summer vacation places that you'd like to share, please comment and share! Follow @lrgfamilytravel.