I'll be honest, despite living in Southern Ontario my whole life, I had never heard about the Finger Lakes region of Upstate NY. If it wasn't for some friends who recently rented a cottage there last summer, we probably wouldn't have been introduced to this gem of a destination, only a three to four hour drive from the GTA.
Wherever you went, the locals raved about all the things for us to see and do there, especially for families -- so many things that the piece of paper I was writing their suggestions on started to look like a cheat sheet and was soon filled with a plethora of awesome excursions, activities and outdoor adventures.
With that in mind I set out to find out what we could with our kids to turn this lemon of a winter into lemonade. Turns out, Finger Lakes is a full-year destination, with indoor and outdoor activities to keep you busy for weeks at a time. The Finger Lakes Region extends from Rochester to the West, Syracuse to the East, Lake Ontario to the North, and all the way to the Pennsylvania Border to the south. Add in some of the finest wineries in the world - with Wine, Beer, Cheese and Culinary Trails across the region - we couldn't possibly see and do it justice in a weekend - but we tried!
Here's our list of the Top 10 things for families to do:
1. Wonderworks in Destiny U.S.A. (Syracuse) - this upside-down and mind-bending interactive adventure house is part science center, part playground, part tree-top walk and a full day of fun on its own! One of the best parts is its within the Destiny USA Shopping and Outlet Mall.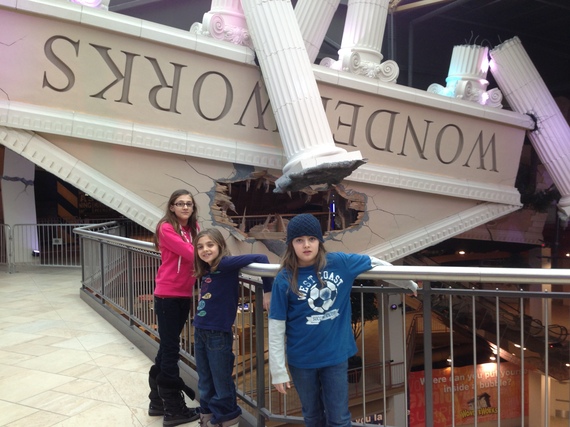 2. Greek Peak Ski Resort and Indoor Waterpark (Cortland) - beautiful skiing trails and majestic runs, just the right length, for all abilities. They also have an indoor waterpark for those who want to warm up in some rushing waters.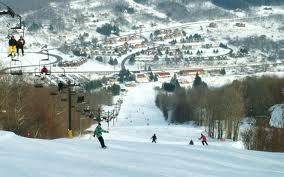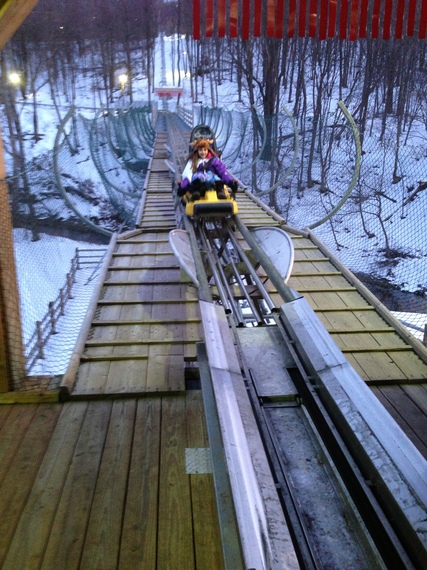 3. Harriet Tubman's home (Auburn) - a crucial link to the underground railroad, now a historical site.
4. Cheese trails - kids can see the creamery, pet the cows, help milk them and them participate in the cheese-making process.
5. Preferred Pairings - spend a weekend along the Seneca Lake Wine Trail and try professional culinary pairings from both a winery and cheese trail boutique
6. Corning Museum of Glass (Corning) - kids can learn how glass is made and create their own.
7. Strong Museum of Play (Rochester) - for kids of all ages - yes, all ages. With toys dating back to our pioneer days, early electronics (the kids giggled while playing the first Mario game), and a tropical Butterfly Garden.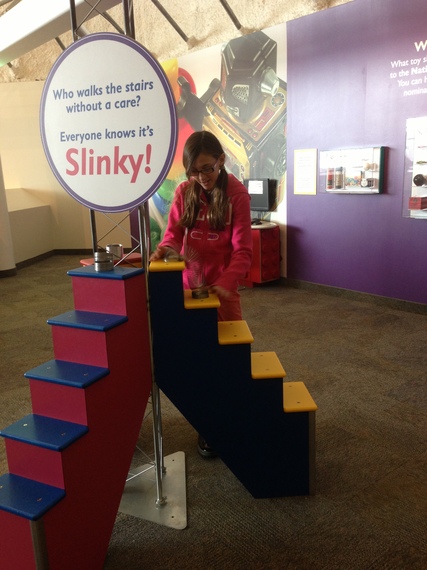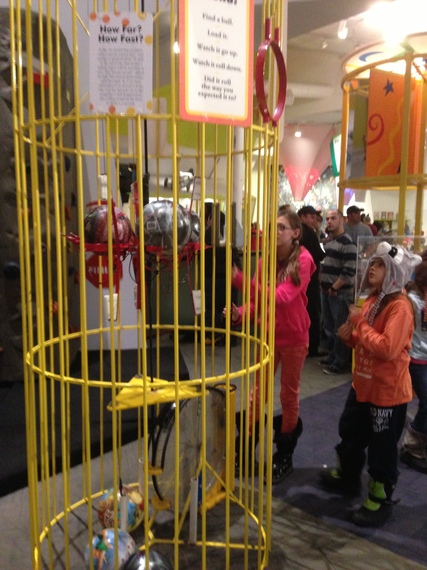 8. Rochester Museum and Science Center (Rochester) - we had a magical visit at this science centre, really we did. We loved it so much we went back the next day and found they had a Harry Potter day! A true science centre and museum with a planetarium next door.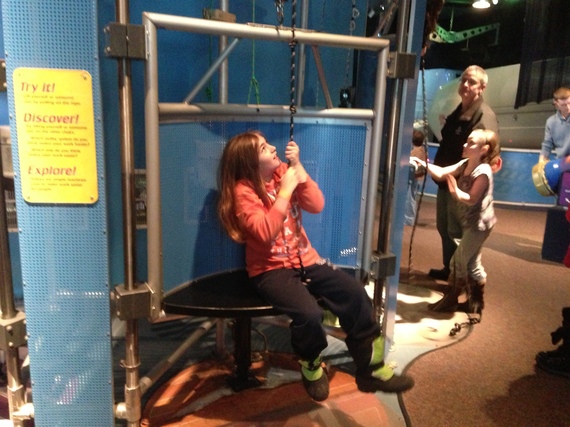 9. Jello Museum (LeRoy) - There's always room for Jello and with this much kitsch and nostalgia they've backed it all into the home where Jello was created. You can check out all the Jello-ware from inception until today.
10. SPAS!!! - Yes, they have a host of world-class spas offering elegant and restorative getaways....this one may be for the Kid-Free Weekend, so I thought I'd just plant the seed. More to come on that later....
As much as we tried to pack everything we could into this long weekend family getaway, we didn't even scratch the surface. Thank you to the Cindy and Jessica from the Finger Lakes Tourism Alliance for their help, insights and suggestions! We're already planning for our next trip where we'll get to really experience the outdoor majesty, just across the border. To plan your own vacation, you can find lots of things to do at: www.Fingerlakes.org
13 Abandoned Places You'll Want To See In 2015