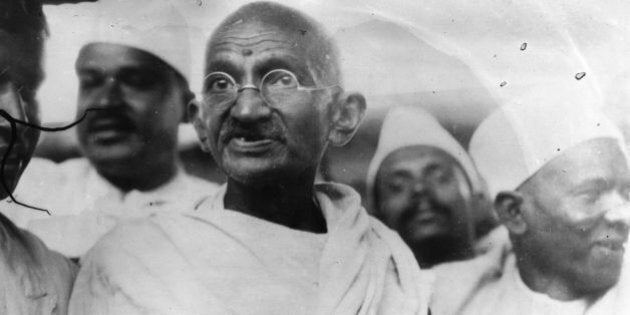 As India enters its 70th year of independence and its status on the world stage grows, its position within Asia becomes more critical. It's high time India consciously, calculatingly and coordinately uses its ample soft power to its advantage. One way is to open a global chain of "Gandhi Centers."
Joseph Nye, professor of political science at Harvard, coined the term "soft power" and defines it as "the ability to get what you want through attraction, rather than coercion or payments." Unlike military power and economic power, a country's soft power comes from its culture, political values, and foreign policies.
Some of the most visible examples of soft power today are American. The result is seen the world over in the popularity of American books, music, TV shows, movies and universities. Many of these aspects are promoted by the American Center, which operates as part of the Public Affairs Section of U.S. Embassies globally. The American Center in Delhi has a library on all things American, with a special focus on higher education. It holds talks on American policy, global issues and how to study in America, as well as film screenings, like last week's The Theory of Everything and next week's Gone Girl.
Other countries also wield their soft power through such cultural centres. France's Alliance Francaise (partly subsidized by the French government) is a franchise of 850 establishments in 136 countries on all five continents, offering French language classes and cultural programs of all things French. The British Council (a registered charity sponsored by the UK government's Foreign & Commonwealth Office) operates in over 100 countries and offers mostly English language classes but also other forms of education, as well as cultural events. The Instituto Cervantes, a non-profit organization founded by the Government of Spain, offers Spanish language classes and cultural programs.
If this sounds like a club of erstwhile colonial rulers using soft power to extend their glory days, the scenario is changing.
A little more than a decade ago, China's Ministry of Education created the Confucius Institute to teach Mandarin and promote Chinese culture. Operating out of existing universities and schools, there are now 475 such institutes in 120 countries (The Economist, July 25, 2015, p.26), including two in India: one in Mumbai University and one in the Vellore Institute of Technology.
India has less economic power and less military power than China. Therefore, to get support from friends, minimize damage from enemies, convince bystanders and basically act as a better counterweight in Asia, India's soft power is all the more important. Fortunately, it has plenty of it.
China lost much of its old and fascinating culture during its Cultural Revolution, and now it seems to be trying to reclaim it through reclaiming Confucius (The Economist, July 25/2015, p.25). India has an equally ancient but unbroken culture. It has several ancient sources of soft power: its philosophy, Ayurveda, yoga, languages, history. And it also has its modern sources: India produces the most number of movies per year; Indians are one of the most successful emigrant groups; several high profile global companies are now led by Indians (the most recent being Google's Sundar Pichai); and after a long time, the country has a dynamic articulate leader in Narendra Modi.
Although at times its traditions, diversities and intricacies can seem overwhelming and a burden to getting things done, when it comes to filling the shelves of a cultural centre, India has a brimming treasure chest to choose from.
India's centres could offer variety of knowledge. In terms of language, it could begin with Hindi classes, with the option to offer Tamil, Bengali and Sanskrit, not to mention any of the countryès other 20 official languages. It could reclaim the word "yoga" and offer the original and authentic yoga experience. It could offer classes in Ayurveda, meditation, classical music (northern and southern), Bollywood dancing and cooking (state by state) -- not to mention on-site cafes. It could hold events, such as talks on history and philosophy, film screenings and art exhibitions. It could even have bridal fairs and offer advice on how to have one of the many styles of big, fat Indian weddings.
The Gandhi Centee has a nice ring to it, and Mohandas K. Gandhi would be its ideal poster-person. He's likely the best-known Indian. He was an avid proponent of many aspects of India's culture and he was in many ways a teacher. And he would certainly be a supporter of soft power; in fact, he may well be the grandfather of the term, given his clever use of non-violence. Nye himself said that Gandhi, with his choice of soft power, was "able to attract moderate majorities over time, and the consequences were impressive both in effectiveness and in ethical terms." And by standing up for all of India's classes, castes and religions, he embodies inclusivity.
Namaste, and welcome to the Gandhi Center.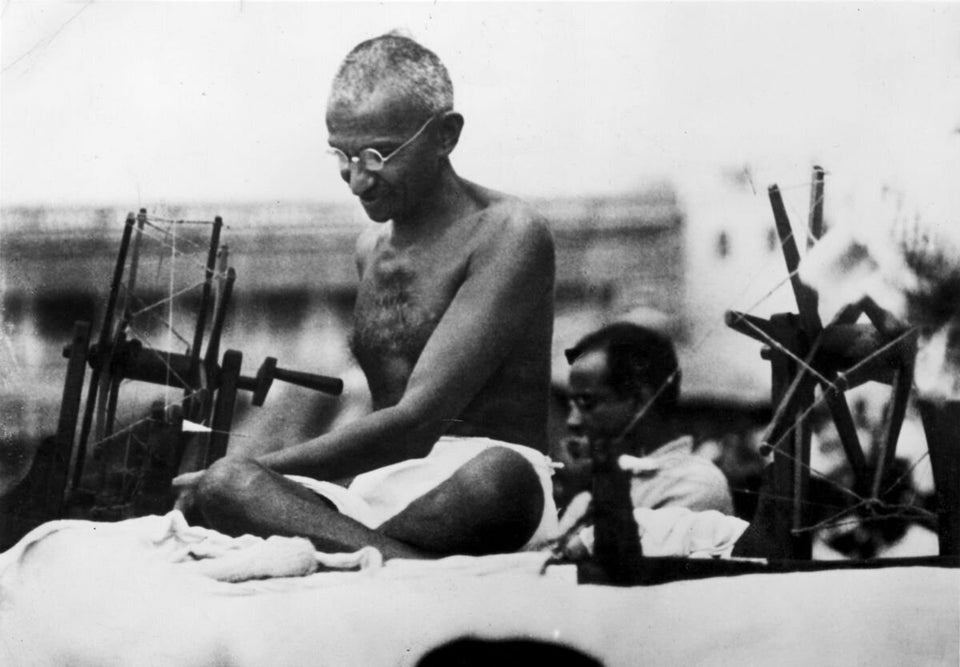 Iconic Photos Of Mahatma Gandhi