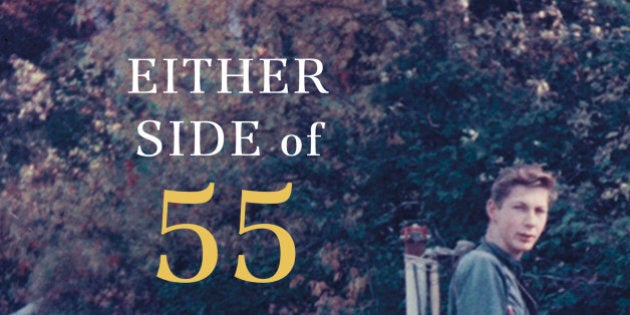 After high school, when his friends went off to university or got jobs, James Tough left his Bracebridge, Ont. home and headed for the bush.
It was 1962. The 30 years of adventures that followed in often remote and uninhabitable parts of the country are chronicled in Either Side of 55: Prospecting Adventures, written by Tough, who died in April 2014. His wife, Cheryl, and friend Patrick Boyer of Muskoka Books collaborated to publish the manuscript he'd been working on.
Barring a few twists, turns and name changes, Either Side of 55 is a reflection of a period of the author's life, and offers insight into the lives of the men who blazed survey lines and staked and jumped claims on both sides of the 55th Parallel in the quest for mineral riches for themselves and their employers.
The book's 12 short stories span provinces from Newfoundland to the Yukon in Canada, and into Utah in the United States.
It describes unimaginable living and working conditions, solitude, and breathtaking landscapes that were also death traps. Tough delves into the relationships with employers, women, friends and work crews that are a world removed from the way things are today. Murder (yes, murder), fending off wild animals, prostitution and stealing claims all figure in the tales, made all the more interesting because the book is largely baked in reality.
Boyer, who attended high school with Tough in Bracebridge, says his friend "captured a sociological profile of a raw Canadian era," with accurate depictions of conditions on reserves, and the relationships between First Nations and the French and English.
The book illustrates Tough's sense of respect toward the First Nations and their traditions -- compassion that was lacking among some of his white colleagues. In one instance, he admonishes a crew member for slacking off and tells him the First Nations workers "are not our porters or bearers or slaves. We share the work around here." In another, he quietly passes on staking a claim in a sacred area. His employer never finds out.
When he gave up prospecting, Tough returned to Bracebridge, where he fulfilled his passion as a craftsman and completed his log home, also building cedar-strip canoes and amazing stone fireplaces, and creating one-of-a-kind furniture pieces.
Closer to home, he tells the story of taking advantage of a loophole to stake a claim on a property on Lake Rosseau in Muskoka to "force" the owner to reimburse him for work done.
I met Tough more than 15 years ago when my husband and I bought a small cottage next to the barn-turned-home he shared with Cheryl on Three Mile Lake in Muskoka.
The Lake Rosseau story had me nodding and smiling because it's exactly the type of thing James would do. He thought he had a gentlemen's agreement with the owner, and when he didn't get paid, he got even in a way that only he could.
Either Side of 55: Prospecting Adventures, by James Tough, is available at Muskoka Books.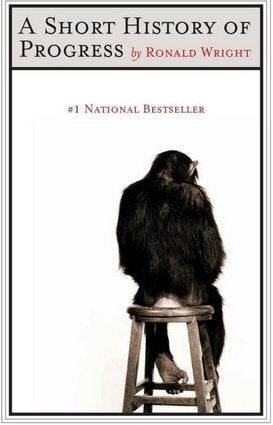 25 Canadian Books To Read In Your Lifetime