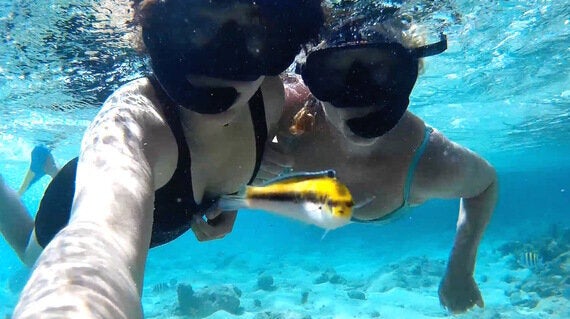 If you think all-inclusive vacations in the Caribbean are just for couples, think again. The notion of gathering a gaggle of gal pals and jetting off to a tropical island with pretty much everything pre-paid holds tremendous appeal. Recently, Girls' Flight Out embarked on a Sunwing vacation to Puerto Plata in the Dominican. Beyond the sun, sand and sea we discovered the beauty of all-ins.
All the big decisions are made before you get on the plane.
Yes, as a group you have to decide on an overall budget and which island and resort has the greatest appeal, but once you get that settled pretty much everything else is in place. All-inclusives are paid up front, meaning that other than incidentals and souvenirs, you only have to open your wallet once. And with the Canadian dollar down these days, many Caribbean all-ins offer great value.
Everything is contained in one spot.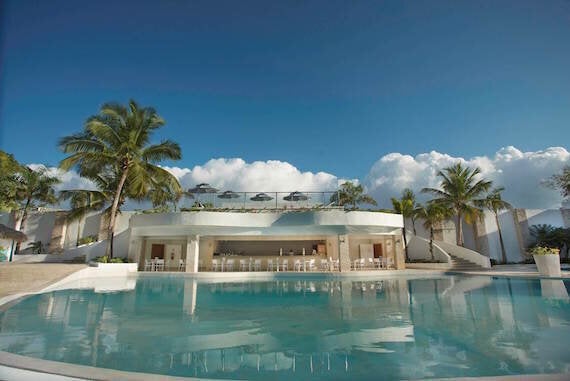 Resorts are geared toward folks seeking a hassle-free holiday. Once you're there, you're there, so every service or amenity most of us would need is on hand, from well-appointed and spacious rooms to restaurants and bars. Boutiques, gift and tuck shops to watersports, towel service, spa treatments and other entertainment options also abound.
This means you and your friends can hang out at the beach as a group all day or split up and go your separate ways with no worries about catastrophic misconnections. Even on larger resorts, you're likely to run into each other eventually, and in the meantime it's nice to know you're MIA girlfriend can't be too far away. Ditto for your room -- its close proximity is especially beneficial should you want to let your hair down at the late-night disco.
Food and drink options abound.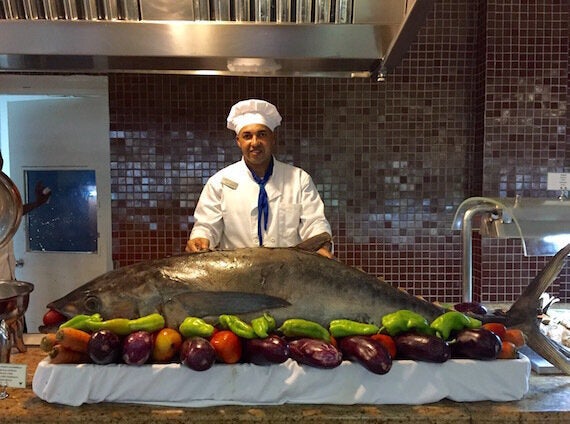 Fresh fish and so much more served up daily at Viva Wyndham V Heavens resort.
Gone are the days when everyone eats the same thing. With so many diet restrictions and preferences in play these days, it's refreshing to travel as a group knowing there's something to suit everyone's needs.
At Viva Wyndham V Heavens resort, where we stayed, there were five restaurant options each offering a different ethnic cuisine. The kitchen staff helming the buffet-style eatery did a wonderful job of serving up a vast, ever-changing selection. Camera-girl Sam dove into the vegetarian fare, whereas I went wild on meat-forward dishes. Seafood lovers were in Heavens.
The joy of not worrying about price when ordering off the menu is yours for the duration of your holiday and gone too is the end-of-the-meal awkwardness associated with splitting the bill. All-in vacations give everyone a chance to indulge in what they want (and as much as they want), budgets be damned.
It's nice to share a meal with friends with monetary concerns off the table. And, of course, it's fab to enjoy cocktails, no holds barred.
You can have as much chill time...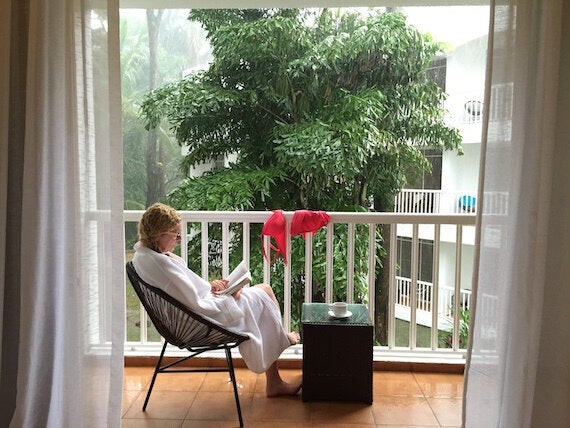 and thrill time as you want.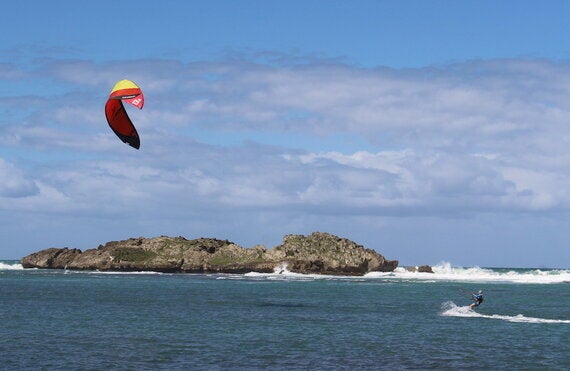 Some people like to relax, others want to be constantly on-the-go. Most prefer a mix of both. All-ins allow everyone in your group to enjoy a holiday tailored to their preferences. From shopping trips into a nearby town to a variety of excursions (Nexus Tours provided a selection with a range of price-tags attached) to lessons offered privately, you can head off the resort as a group, split up into smaller groups or experience something alone.
Be it zip-lining, hiking, snorkeling, sailing or any number of other adventures, now is the time to do what you love or try something new. Afterwards you can all meet up back at the resort and swap stories. Embellishing is allowed -- part of going all-in is going all out.
Follow HuffPost Canada Blogs on Facebook