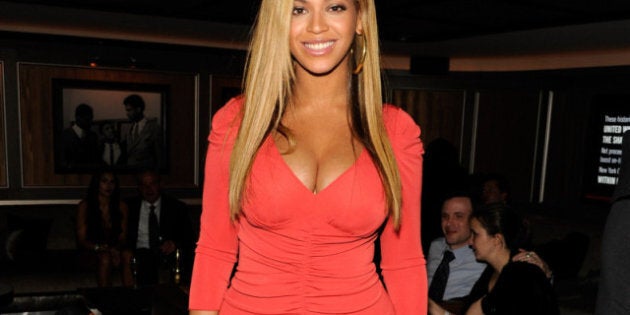 To be a woman of many -- beautiful -- faces. Beyonce's makeup artist tells us how.
During the winter months, it's the same every day. Running out of the house with a slice of toast in one hand and wrapping a scarf around my head with the other. Who has time to put their "face" on when it's 7 a.m. and still dark outside? After dragging myself out of bed for work, I can barely see the clothes I'm dressing myself with, never mind what's in my makeup bag.
With one more month left of winter, I've made a conscious decision to make more of an effort with my beauty routine. With bags and bags of the industry's finest blushers and lip glosses sitting on my shelves, it sure does seem like a waste.
A hoarder of the brightest and most feminine colours -- that, I am. From pinks to purples, reds and greens, I'm always sucked in by the newest season's releases and, more often than not, I can't be seen without a little coral on my lips and cheeks.
Beyonce's "Countdown" video was a visual masterpiece for makeup enthusiasts such as myself and an inspiration to say the least. Maybe it's time I took a leaf out of the diva book? The video instigated the realization that the array of shades of makeup that I owned was going to waste. Now is the time to put the colours to use.
Celebrity makeup artist for the video, Francesca Tolot, had me in awe of her work. After working on the likes of Cher, Lea Michele, Marion Cotillard and of course Beyonce, Fracessca has quite the portfolio under her brush belt. Her spectacular changes of bright eye liner and sculpted, shimmery diva looks -- I wanted them all. From her LA home, Francesca shed some light on the themes of the video and how to achieve the looks.
"The video was based on Audrey Hepburn. An edgy '50s mod, look. In a modern way. That was the inspiration for the looks in the video."
The one thing that simply must be changed in my routine this year is my use of the same colours over and over again. I'm a shameless coral addict. I keep my Benefit Cha Cha Tint close at hand, so much so that my fingertips are constantly tinted with a shade of orange. I can't help it -- it's my go-to, all-in-one product that "loves me" when time is scarce.
"For a toned down, daytime but fun look, keep your eyes softer. Use lighter eye shadows, but a lot of mascara to spike the eyelashes. You will still have big eyes because of the eyelashes, but it would be much softer and lighter and more appropriate for the day," says Francesca.
"Experiment with different colours -- it's fun to work with colour and it gives you different vibes and energy. Use bright colours when you're sad. It kind of picks you up. It's just fun. Even changing a little changes your attitude."
Simple variations such as adding a touch of yellow shimmer in the corners of your eyes and flicking your winged liner out further can make all the difference. So, as a late New Year's resolution, I've made a pact to make use of that '50s eye shadow colour palette that's gathering dust.
Francesca let me in on the products she uses on Beyonce and the favourites that she keeps as part of her kit.
"For Beyonce, I use Crème de la Mer for the moisturizer."
"I use Armani in general in my kit and on almost everybody else."
Blush, lipstick, eye shadow
"I really love Nars blushers and MAC lipsticks. Eyes shadows, I mix it up between Chanel and Dior."
"My absolute favourite of all time is Voluminous Million Lashes by L'Oreal. It's the best ever."
"There are so many, but I've been using Burberry a lot. There are two colours I've been using: a pink and a nude colour. Very soft and nice. I've been using them a lot for pinks," Francesca says. "Pink is a big trend for this summer. Use a transparent layer and then it's workable on everybody."
"I also love the new lip gloss by Clinique. The chubby sticks. The colour I love is Whooping Watermelon. It's the perfect colour for summer. What's nice is it's moisturizing, but not super glossy."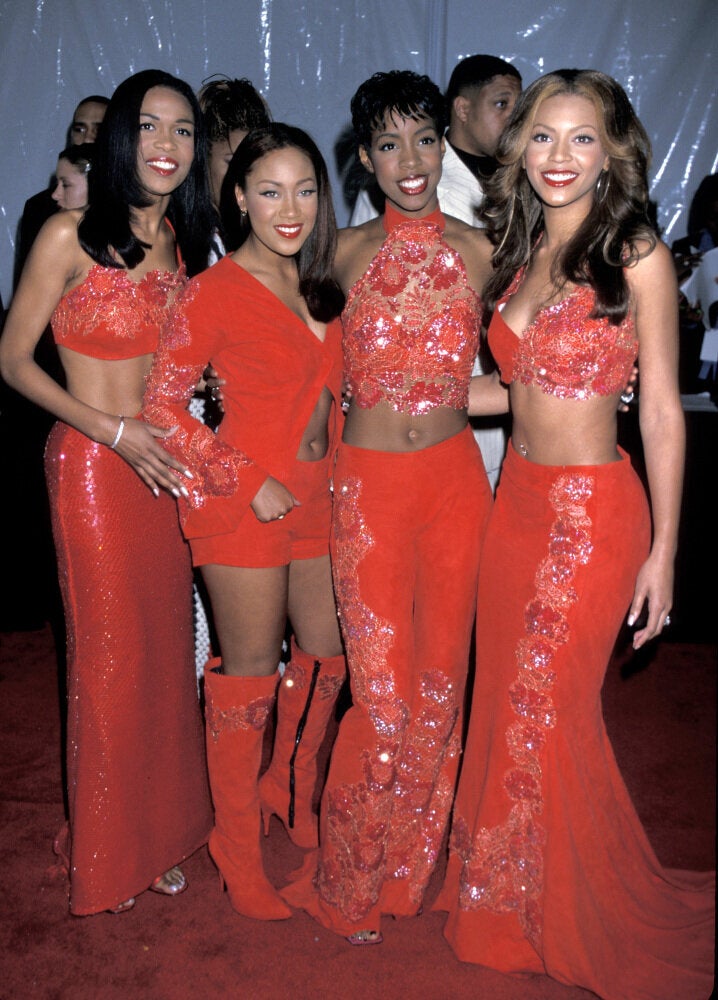 Beyocne Style Evo: BABY (CLONED)