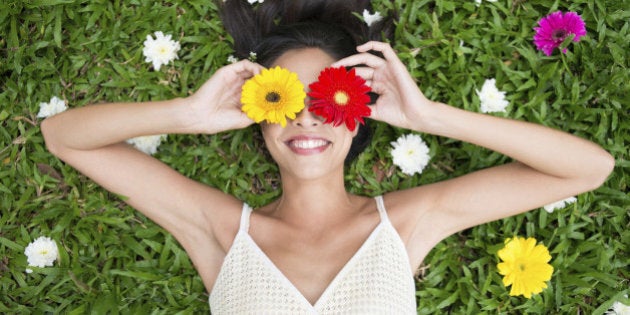 Spring is the time of renewal and high energy -- a time of life bursting forth. Have you been feeling listless or restless lately? Why not fully embrace nature's push to reinvent itself? You too can plug into the dynamism of the moment to get stronger, healthier and more productive.
1. Immerse yourself in nature
For those of you who work in environments with recycled air and little natural light, going for a walk in green spaces or taking a hike in the woods can really reenergize you. Imagine taking a deep breath without choking on it and getting your heart pumping from exercise instead of anxiety.
It's also a great way to start a workout regimen that doesn't feel like work but rather like a stroll in the park. If you like more of a challenge: run, add some weights or use sticks. I use Nordic Walking poles in my local park. It's surprising how many heads one can turn.
2. Eat seasonal fresh food
Fresh berries, greens and other seasonal produce are delicious offerings of spring that not only nurture the body but also the soul. If you're unsure how to prepare or cook something irresistible and healthy for yourself or your family, the Internet offers all kinds of culinary support. From Canadian to Indian to Spanish cuisine; there are countless ways to prepare great meals with fresh food.
Another fun foodie thing to do is visit your local farmer's market. They have made a comeback and often combine food shopping with social entertainment -- including running into friends and making new ones. Why not enjoy it all?
3. Pick up a long-forgotten project
Like the beginning of a New Year, spring's vigour can jump start an old project that has been neglected but that is still worth tackling. Want to finish that book? Start writing! Need to change jobs? This is a good time. Or maybe something around the house has been bothering you for a long time. Today is the day!
Once you have decided which goal to prioritize, make a plan. Depending on the size of your endeavour, you might need just a few minutes or a whole day to identify the steps and the sequencing of tasks. Even if you are only clear about the next thing to do, schedule the item on your daily planner and add an alarm for extra urgency. Nothing can stop you now!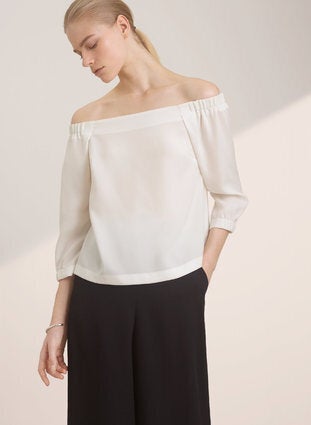 SHOP: Spring 2016 Fashion Trends