Vacations are a great way to get a break from the everyday workday. I've made travel a huge part of my life, and in the past year I've explored Machu Picchu and Tikal National Park, crossed Bolivia's Salt Flats, glacier hiked and spent six days exploring Antarctica -- just to name the top highlights.
I've seen endangered animals, met locals changing their communities, and made new friends.
Travel is a big part of who I am.
But what I didn't expect about my adventures are the lessons I learned that I could incorporate into my everyday business life; tools for managing stress, dealing with conflicting personalities, budgeting, and organizing time.
Love your work life?
Here's why taking a break will give you insights that will help you enjoy it even more.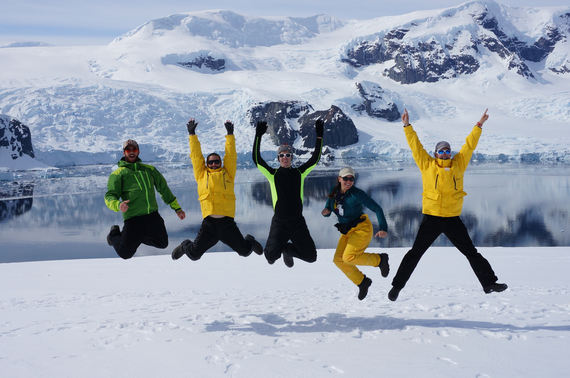 Flexibility
Let's just say, hypothetically, you awake on the date of your flight and your Antarctic cruise is cancelled. Don't fret! This is where learning to be flexible comes in. Though in some circumstances you would not have made a plan B, thinking on your feet is key for travelling just as it is in the PR world. Assess your risks, such as costs for re-booking, and commit to a new plan. Make sure everyone you are travelling with is on board with the changes and don't second-guess yourself afterwards -- you've made the best decision given the information at hand.
Budgeting
When creating a budget for travel be sure to account for the extras. Exchange fees, Visa costs and departure taxes can add up when you're making multiple country stops and you'd rather spend the additional funds on the next adventure. This is a lesson I use every day when I'm planning events at High Road that often include a lot of hard costs. Things like auto gratuities of 18 per cent can overshoot your budget, and on a fixed campaign if you didn't account for the whole picture, you'll overspend. Be meticulous!
Timing
You can't help delays. There will always be delays. Don't think you can take a local bus and tuktuk to make it to airport in an hour. Try to plan your travel for off-peak times leaving earlier in the morning or midday. This will allow you to enjoy more time at your destination and not sprint to gates. The same goes for working in a tight deadline environment -- a buffer should always be added to due dates and meeting times. You get one chance to launch, don't miss it.
People
There will always be "that" person who irks you on your trip. You know who they are. Remember: Stay positive. This is your vacation! Having the patience and skills to communicate effectively with everyone, even if they aren't your cup of tea, will go a long way in making your trip enjoyable and your career successful.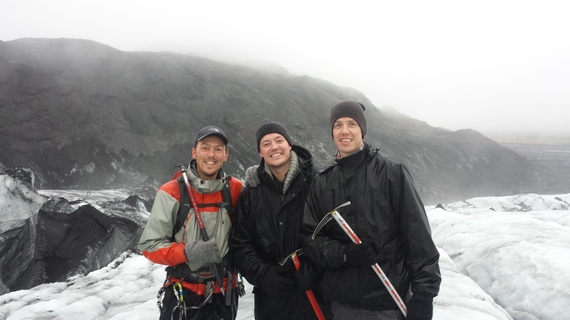 Memories
We all forget things -- especially as we get older (so I've been told). So write a journal, take lots of pictures and file everything correctly. Manage your memories like you manage your work files -- sort them by date and back them up to ensure your hard work (and amazing experiences) are never lost.
I know it may sound a little silly that I feel so strongly about these lessons -- but as a guy with a never-ending bucket list, I'm passionate about travel and how it has the ability to impact every facet of our lives.
So where will you go, and what will you learn?
ALSO ON HUFFPOST:
7 Things Couples Should Talk About Before Travelling