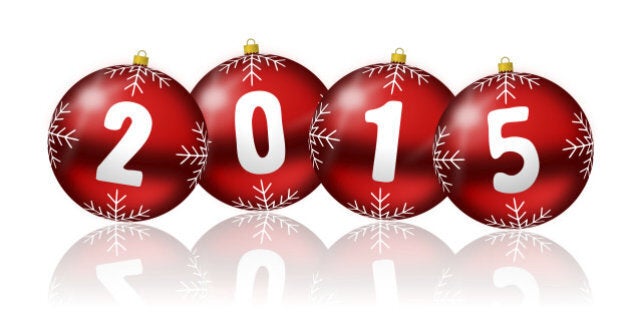 2015 is shaping up to be a year where boards, once again, will be under intense pressure and scrutiny to get it right. Here is a list of trends and key issues, along with what boards are or should be doing in response.
1. Greater Director and Advisor Independence
Forms of capture reported to me include social relationships, donations, jobs or contracts for friends, perks, vacations, office use, director interlocks, supplier or customer relations, and excessive tenure and compensation. Look for more regulators implementing term limits and moving towards an objective standard of director independence. Look for activists going into the background of directors to demonstrate the capture.
Boards can protect themselves by terminating any director or professional advisor who cannot be reasonably seen to be independent from management in their oversight and assurance roles. Internal oversight functions should also now be independent from senior and operating management, and that includes the risk, compliance and audit functions, who now should report functionally to the committees and board.
2. Better Board Composition and Diversity
Regulators are moving towards prescribed competency matrixes; the production of curriculum vitae; and interviews with directors and oversight functions to determine whether these individuals are fit for purpose. Activists are searching director backgrounds and track record to determine alignment between competencies and the business model and strategy of the company. Regulators are legislating board renewal and diversification, through quotas or the production of measureable objectives covering recruitment to retirement.
Competency, diversity and behaviour matrixes should: flow from the purpose of the board and the strategic and oversight requirements of the company; be established by the nominating committee; and be independently designed and validated to ensure recent and relevant expertise is possessed by each director. The diversity policy should extend the prospective director pool to previously unknown directors and who may be joining their first board. Tenure limits and excessive directorships should now be policied.
Plaintiff's investor lawsuits and proxy advisory firms are targeting directors at risk for oversight failure. Regulators are imposing onerous risk coverage requirements on directors that require oversight of internal controls, risk-takers and limitations.
Boards should now have directors possessing risk expertise, as regulators are requiring this. Every company should board-approve a risk appetite framework, including internal control reporting and independent, coordinated, assurance over controls mitigating each risk and their interactions. Known limitations should cascade throughout the organization with ease, including within each market in which the company operates, and to key suppliers.
4. Compensation Governance
There is a modest, but will be a growing movement once full regulation occurs, moving from (i) short-term, quantitative, financial pay metrics, relying on comparator inter-company benchmarking, which exacerbates pay unrelated to performance, to include (ii) long-term, qualitative, non-financial pay metrics, with customized, risk-adjusted pay delivery commensurate with internal value creation and shareholder return.
Boards should engage directly with long-term, major shareholders on their pay plans, without management influence. Clawbacks should be restructured or implemented based on risk management and ethical failure, not fraud. Non-financial leading metrics such as innovation, value and quality, and financial metrics such as balance sheet and capital treatment and returns, should be incorporated into pay plans that have a line of sight to management performance, without any unjust exogenous enrichment.
5. Greater Shareholder Accountability
Look for activism to grow unabated, and institutional shareholder and even regulatory support of proxy access in 2015, giving greater control to shareholders over director selection and removal. Look for further shareholder assertion of rights and coordination over the targeting of below-average management supervised by complacent boards.
Camera-ready boards should implement private, candid, executive session meetings with long-term shareholders. Investors and boards should focus on company performance in comparison to peers, and superior governance that exceeds the minimal. This includes background of directors.
6. A Focus on Strategy and Value Creation Focus
Activist and, increasingly, good board focus is on the value creation plan, monitoring, and holding management responsible for its achievement. Complacent or inexperienced boards incapable of directing an under-performing, ineffective or inefficient management team are being targeted.
Good boards are becoming engaged, focused, results-oriented and disciplined. Agendas and committee structures are being revised to focus on strategic primacy and value creation. However, board renewal is not reflecting this structural and deeper board focus, yet. Ill-chosen directors are still unable to add value strategically, my research suggests. There remains ample opportunity for activist intervention.
7. Information Technology Governance
There is profound technological ignorance by many or most boards that is creating an inability to direct and oversee management. Cyber security, bring your own device, and social media are just three IT risks that, reviews indicate, have deficient or non-existent internal controls, which in turn causes privacy breach, reputational damage, and significant investor loss.
Boards should be IT literate, and direct management to have an action plan and target date for control implementation, covering crown jewels and including internal controls over behavior and human error. Boards should control the budget, talent, resources, reporting and assurance of IT risk as part of broader strategic risk. Scenario testing, mock attacks, and expert assurance should be board-reported.
8. Board Performance Audits
Regulation, activist, technical and public pressures are augmenting the objective standard of care for directors. Director action (or inaction) will be visible and risk liability or other loss post failure. Complying with basic practices is no longer adequate assurance or protection for boards.
Good boards and regulators are moving towards independent, internal and deep reviews over the board, risks and internal controls, similar to financial audits. A well-chosen independent third party provides boards with advance warning on where their vulnerabilities are.
9. Tone at the Top - and Now in the Middle
Long arms of regulators are now able to hold boards vicariously responsible for fraud, bribery and other forms of corruption at deep levels within their organization. The distraction, assets put at risk, and reputation damage can be significant. Culture and imprudent risk-taking are the new warning signs on which sophisticated boards are requesting concrete assurance.
Resourced boards are instituting: proper whistle-blowing procedures; audits of internal controls over culture and reputation; and amnesty, among other best practices. Due diligence, climate, values, spot audits, and the code of conduct are all being independently reviewed and reported to committees and boards.
Lastly, the board must gel as a team, and, as a team, control management. Any behavior gap - undue influence, reliance, dislike, dysfunction, or even contempt - by one or more directors or managers, introduces information and oversight asymmetry that can and does lead to governance failure.
Good boards: have behavior matrixes and performance reviews that define and rate behaviours at the board table; have peer reviews and mentoring that develops and refines behaviours; and act on the results regardless of profile or tenure. Due diligence, background checks, interviews, and assessments are all becoming commonplace.
The above ten changes and responses are touch-points for where governance change is happening the most. Boards and management teams are only about 40% through digesting all of the above reforms, and there are more to come in 2015.
Richard Leblanc is a governance lawyer, academic, speaker and independent advisor to leading boards of directors. He can be reached at rleblanc@boardexpert.com or followed on Twitter @drrleblanc.