ASSOCIATED PRESS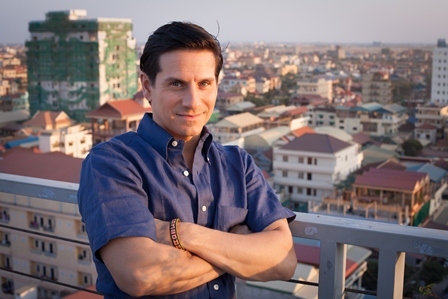 I had travelled to Phnom Penh, Cambodia, to learn about child labour, but nothing had prepared me for this. Half an hour outside the city, was one of the most disturbing places I've ever visited. It was a brick factory, just one of hundreds in the country.
Here at the brick factory, children as young as my nine-year-old son start their workdays at sunrise. Some are still working at sunset. In the hours between, they cut and carry huge chunks of clay, which they then shove into grinding machines using their bare hands. They push heavy carts with huge wheels turning far too close to their bare feet. They push those carts right into the ovens. Many of the kids have the burns to show for it.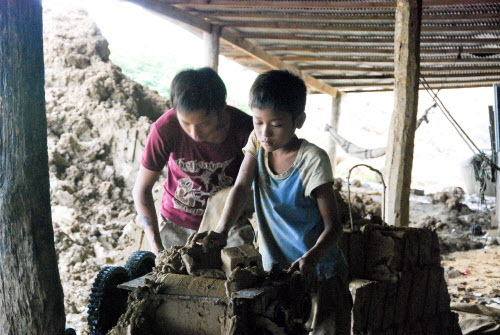 I felt sick to my stomach standing there. These kids have traded in their childhoods, working seven-day weeks so they can continue to stay alive. Just a stone's throw away was a new luxury housing development. Were these bricks used to build it? I felt such despair as I wondered if the developer got a good deal on the building materials from the brick factory, since children are paid so little.
Every child I met in Cambodia was dealing with some sort of heart-breaking situation. There were kids out very late begging on the streets. There were young girls trapped in the seedy sex trade. One adolescent girl had been living in the park with her family since she was three years old.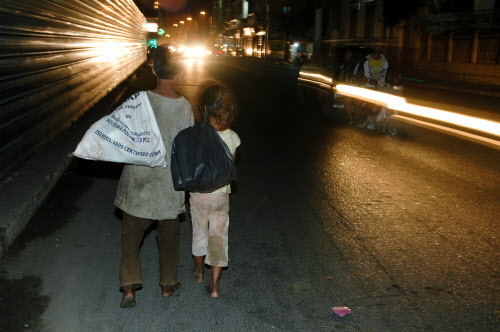 If you offered many Canadian kids a chance to spend all their time at the park, they'd probably love it. Imagine always being near the swings and slides! This wasn't that kind of park. Instead, imagine falling asleep every night on nothing but a piece of cardboard, not knowing who will be coming up to you wielding a knife. These street children are also full-time labourers, picking up empty bottles and cans for the grand total of pennies a day.
It was so sad to see young children forced into these situations or jobs that you would think only adults are capable of handling. Kids have to grow up way too fast in places like this -- and that's just not right. Children deserve to have a childhood.
In my opinion, these kids are suffering just so other people can purchase cheaper goods, whether it's the people building the condo, or tourists hiring a child for sex. I've also read about children in garment factories in places like Bangladesh, working for cheap so we can have great deals in places like Canada.
So what can make a difference? How can we help these parents improve life for their kids? I can't imagine having to send my son out the door every day, probably on an empty stomach, to put in 12 hours in a brick factory. He needs to be in school, playing with his friends and dreaming of what he wants to be when he grows up.
So what can Canadians do to help? You could consider sponsoring one of these children, through an organization like World Vision. One child labourer whose life has been changed is 15-year-old Dara, who used to work at one of those Cambodian brick factories. He did this even with a severe disability -- unusually shaped legs that made it difficult for him to move around. He was paid only $1.25 a day. Because of his legs and feet, Dara wasn't even able to wear shoes to protect them from the heat of the ovens and the shards of smashed bricks on the floor.
Dara can't wear shoes. Before he was sponsored, he used to work long days in the brick factory, walking barefoot on shards of smashed bricks.
Now Dara is sponsored, and his life is totally different. There's enough food for the family so that he doesn't have to work in the brick factory. He's able to go to school each day, and dreams of becoming an English teacher in the future. And best of all, he's so proud of what he's accomplishing.
"I am an outstanding student, and I really like learning," he says with a smile. "My parents and my siblings, as well as World Vision staff, keep encouraging me to study hard. I am happy." Dara says that even the children who used to tease him because of his disability now look up to him. "Even though I am disabled in my legs," he says, "my brain still works."
Dara is now excelling in school and loves reading to his mother.
People over here in North America and in other developed countries think we have problems, and I don't want to minimize people's struggles. But for the most part, our problems don't even come close to the hardships that people in Cambodia and other poverty stricken countries experience. It's a privilege to be Canadian and I would strongly urge everyone who is fortunate enough to live here to educate themselves on how their fellow brothers and sisters are struggling.
And if you have the means, I strongly encourage you to sponsor a child, so they don't have to work in places like garbage dumps and brick factories. Why not invest in the life, and the future, of another human being?\
MORE ON HUFFPOST: