 She did what would have seemed normal just 10 or 15 years ago -- she asked her employees to show up at the office, every day.
But in 2013, and in Silicon Valley in particular, Mayer's move is radical. Working from home was long ago embraced by not only the tech industry, but also some of the world's leading organizations. In industries competing to attract and keep the top talent, the ability to work from home has become an important recruitment tool.
Mayer's reasoning? Collaboration. Mayer feels that without physical interaction in the workplace, employees are missing out on important collaborative experiences and more importantly, the company is missing out on new ideas that spring from the collaborative process.
Collaboration leads to innovation. Without innovation, every company, small and large, from tech to manufacturing, will not survive the next century.
So is Mayer right? Does collaboration only happen when people are physically proximate to people?
Most often, poor communication is the biggest obstacle in collaboration. You need people from varied backgrounds and with different expertise to share ideas and to talk through issues. Communication facilitates collaboration. Therefore, if you make it easier to communicate, you make it easier to collaborate.
What Mayer is missing with her edict is the fact that bringing people physically together does not solve the communication or ultimately collaboration problem.
The difference between the world's most and least innovative companies is not the physical proximity of their employees.
More important is the culture, systems, processes and the leadership.
Culture is one of the biggest determinants of behavior and performance in the workplace.
If competition, secrecy and poor accountability pervade a company, that culture will kill collaboration.
Culture does not change at the flick of a switch or by orders from the top. Employees will not break with years of ingrained culture just because they are physically next to each other. Organizations have to create an environment whereby employees will want to collaborate. The values of the organization have to reflect the goal; openness and teamwork have to be prioritized.
The Systems and Processes
Likewise, an organization's systems and practices have to make employees accountable for collaboration. There needs to be an explicit understanding that part of an employee's time must be spent working with others and solving and discussing big-picture issues. Companies have to measure and reward against performance.
Finally, organizations cannot assume collaboration and communication come naturally to every employee. Leaders and people in an organization have to develop explicit skills. You have to train people to value the importance of collaboration.
If we look at complex organizations that operate offices across the globe, collaboration is less and less is about time and space. It's about people's capacity to exchange information. Research labs may be located halfway around the world from the head office and still collaborate with their peers and leadership.
The world's most admired organizations create a culture of innovation where collaboration is seen as a valued business practice and is rewarded, where information can be shared easily and rapidly across silos and investments are made in developing collaborative leadership skills at all levels.
The job is to build an organizations that expects -- and rewards -- employees to collaborate, whether they are sitting in desks next to each other or in offices half way around the world.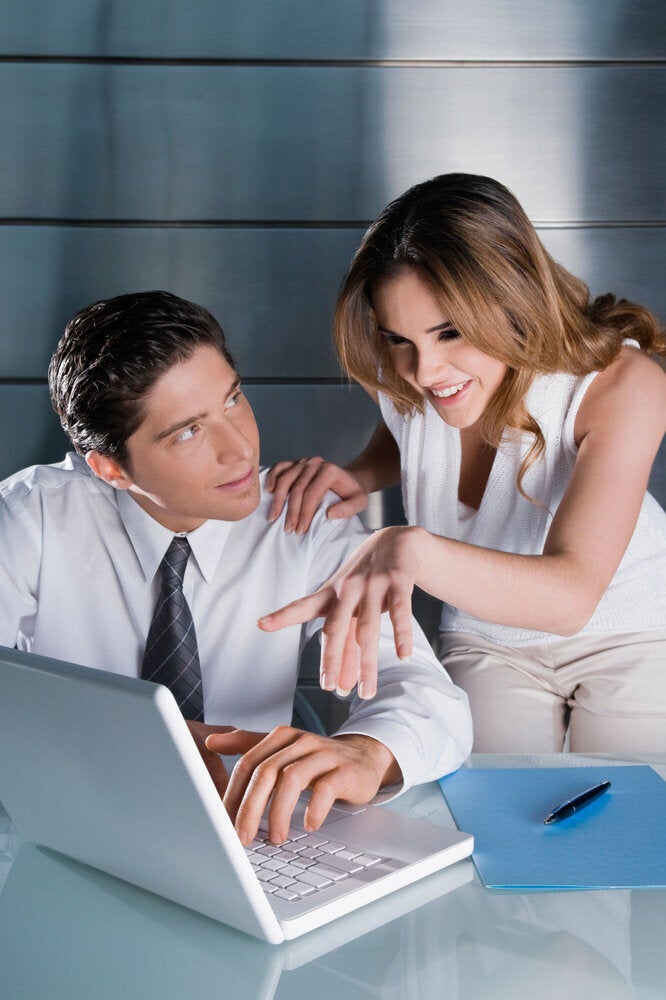 Jobs Where Workers Are Most Likely To Have A Fling