When Sarah (a pseudonym I'll refer to her by) landed in Toronto as a new immigrant, she was ready to build a new life, but had no idea of the challenges in store for her. She had read about Canada's world-class universal health care system, but only on arriving at the OHIP office a few days after landing did she learn that in Ontario, new immigrants have to wait before obtaining health care.
Many new immigrants find themselves in this plight, cross their fingers and hope they don't get sick. Unfortunately for Sarah, she was pregnant and in her third trimester. She panicked, knowing almost no one in this country and not understanding how to navigate the situation. She tried to contact obstetricians, but was accepted by none. She called private insurance companies, but failed to get insurance. Eventually, Sarah found her way to a volunteer-run clinic for uninsured people, ended up in hospital in labour requiring surgery and left the hospital as a new immigrant, with a new baby and a $12,000 bill.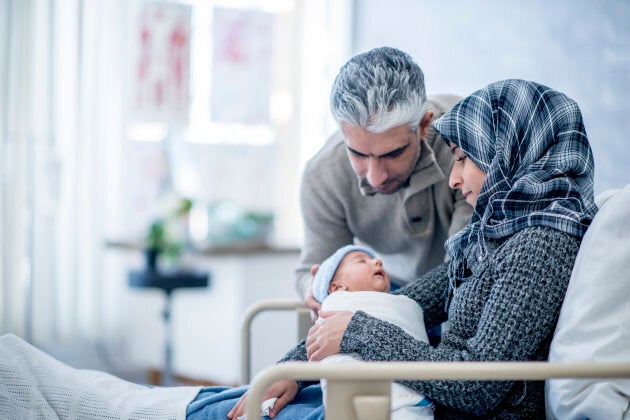 I met Sarah a few years ago as part of a qualitative research study of the experiences of uninsured people in Ontario who had gone through the three-month waiting period. It soon became clear to me that she was not alone in this situation.
The stakes are high for people like Sarah in this provincial election. For the first time, we are discussing the possibility of declaring Ontario a sanctuary province, so no woman has to go through what Sarah did. With the Ontario New Democratic Party having committed to this action, but silence from the Progressive Conservatives and Liberals, our collective decision will have a grave impact on those left uninsured and unable to access healthcare.
This includes not just new immigrants, but an estimated 500,000 people living in Ontario who fall through the gaps. Newly arrived temporary foreign workers and Canadian citizens who have been out of the province for six months find themselves in a similar three-month waiting period. So do temporary foreign workers between contracts, international students between visas and undocumented people who are putting in refugee claims or pending humanitarian claims.
We know that people who are uninsured delay seeking care, leading to unnecessary complications that cost the system more in the end
It has been five years now since Toronto realized the importance of ensuring access to city services for all people regardless of immigration status, and became the first city in Canada to declare itself a Sanctuary City. In so doing, Toronto joined 36 cities in the United States. Now, at least 10 more Canadian cities have become sanctuary cities, or considered doing so. There's only one problem for people like Sarah: healthcare is not a city service; it's provincial.
How could we really consider a city a sanctuary if a pregnant woman like Sarah is denied prenatal care and left afraid to go to the hospital in labour? Or if a child with a head injury is turned away from an emergency room because his mother didn't have cash upfront? Or a young man like Miguel is denied lifesaving treatment for a brain tumour for two years and be asked to bring $60,000 cash upfront if he wanted treatment? These are all real stories from real people right here in Ontario. But now, we have the chance to make it right.
We know that people who are uninsured show up at the emergency room with conditions that are more severe, and are more likely to leave untreated, or die as a result. We know that people who are uninsured delay seeking care, leading to unnecessary complications that cost the system more in the end. We know that the best way to prevent a public health emergency is to ensure everyone has access to care.
As a family physician working with people who are uninsured, I have borne witness to the suffering that comes with being denied access to health care in this province. It means elderly people delaying seeking healthcare and allow their conditions to worsen. It means parents being afraid to take their sick children to the clinic or emergency room for fear of being asked for cash or given a bill. It means living with uncertainty and constant vulnerability.
Declaring Ontario a sanctuary province would allow us to save on avoidable costs to the system while doing the right thing. It would mean access to the essential services provided by the province, and demonstrating that our society believes health is a human right and a matter of social justice. It would mean existing sanctuary cities could be true sanctuaries, and we could build a healthier society, together.
Remember what hangs in the balance this election, and vote to build a sanctuary province.