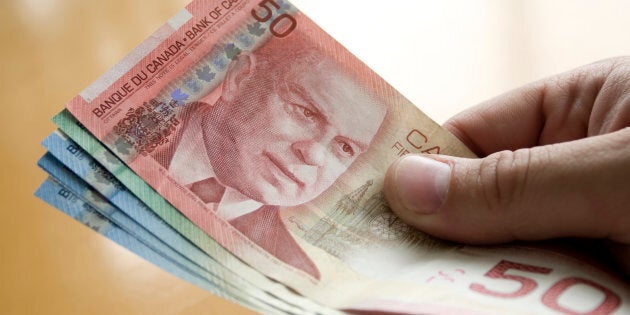 By Ron Hikel and Rob Rainer
On June 7, Ontarians will elect a new legislature at Queen's Park. Recent polling suggests that the Progressive Conservatives could receive 44 per cent of the vote, the Liberals 26 per cent, the NDP 23 per cent, and other parties combined seven per cent. If so, the PCs would form a government and the Liberals would be the Official Opposition — swapping their current positions.
However, stark party policy differences suggest the Ontario election could yet be up for grabs. In the balance, among other things, is whether the Ontario Basic Income Pilot Project survives a potential change in government. With the PCs likely to run on a "save taxpayer money" message, with the pilot costing $50 million a year, and with the misguided notion that it is but a "crazy experiment" in "paying some people tens of thousands of dollars not to work," the pilot may be at notable risk should the PCs prevail at the polls.
Killing the pilot, however, would be a mistake. Launched in the spring of 2017, with majority public support, the pilot is meant to rigorously assess how basic income impacts nutrition, health, education, employment and more for up to 4.000 people who receive basic income over a three-year period, and to compare the outcomes against those of current programs (e.g., social assistance).
Greater independence, the opening of opportunity and even being able to celebrate life are among the benefits that some participants are voicing.
Early anecdotal impact reports are promising. For example, basic income is making it possible for some participants to eat better, find more stable housing and purchase medical supplies that were previously out of reach. Greater independence, the opening of opportunity and even being able to celebrate life are among the benefits that some participants are voicing.
This is hardly surprising, as the evidence supporting basic income is already strong — for example, from four U.S. tests in the 1970s and the 1974-1978 Manitoba Mincome experiment. Though similar in some respects to its U.S. counterparts, Mincome had one major and unique innovation. Every adult resident of the town of Dauphin was eligible to apply for basic income and could receive payments, but only if their other income by family size was below a designated amount. This meant the entire town was free from the negative psychological effects of potential financial insecurity.
Mincome's results? More students completed high school, demands for physical and mental health care measurably declined, and reported incidents of domestic violence were lower. There was also a small decline in work effort, often by "secondary wage earners." However, this freed up time for caring for young or elderly family members, for education, or for more civic involvement.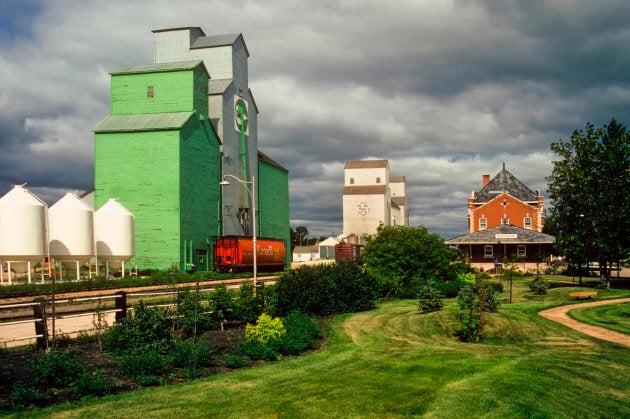 Today, several forms of basic income are available for families with children under 18 and for seniors. For the former, the Canada Child Benefit correlates with greater low-income family spending on food, child care, and educational investments, improved educational test scores, improved child and maternal mental health, increased employment in single-parent households, and reduction in stress within low-income households.
For the latter, Old Age Security and the Guaranteed Income Supplement correlate with a significant decrease in poverty when adults turn 65, a significant increase in seniors' food security, and better self-reported health health among seniors 65 to 74, compared to adults 55 to 64.
With evidence already in basic income's favour, why should the Ontario pilot continue? There are various reasons, but foremost among them is because it can help inform specifics of basic income program design for working-age adults — the missing link in Canada's basic income architecture. This includes what may be the "right" maximum level of basic income to provide on a monthly basis. It can also inform the specifics of efficient program delivery within the context of existing and complex income and social security systems.
As well, the pilot can help Ontarians become more familiar and comfortable with the idea of decoupling economic security from labour force attachment. The need for basic income to be available for "working men and women" mounts by the month, given growing labour market "disruption." According to Deloitte, the new "intelligence revolution," marked by rapidly advancing automation and artificial intelligence, is "revolutionizing industries, transforming workplaces, and even redefining what it means to hold a job." Basic income, Deloitte recognizes, could be central to aiding resiliency to cope with massive labour market change.
In this context, Ontario's Basic Income Pilot Project — one of the boldest explorations of basic income of any government in the world — deserves continued support through its intended duration and evaluation, no matter which party may lead from Queen's Park come June 8.
Ron Hikel was the executive director of the 1974-1978 Manitoba Mincome basic income experiment. Rob Rainer is the Chair of the Steering Committee of the Ontario Basic Income Network.