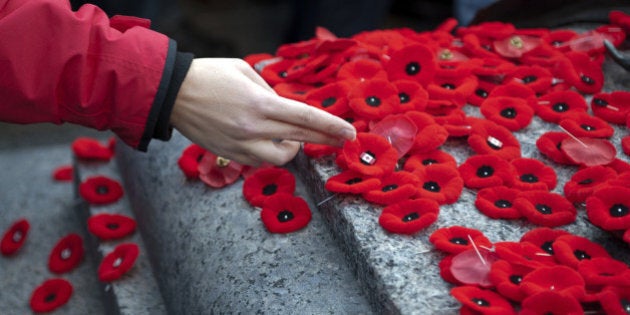 I watched CBC TV's coverage of Remembrance Day on Parliament Hill Wednesday. Several vets in their late 80s and early 90s told some of their stories.
But in a few years, millions of untold stories about our fathers, grandfathers or great grandfathers, will be gone. And simply because we didn't ask to hear them.
Yes, it might be tough as there's 70 years of life piled on top of those stories. And
'back in the day' no one wanted to hear them. But if you've got a vet in your family who can still tell their stories, here's the best advice I can give you: Go get them!
My father and about a million other Canadian soldiers started coming home in the early summer of 1945. They had to begin their lives again, even though for many of them, their memories were filled with the images, smells and sounds of death.
I saw my father cry twice -- once when Mom died and once when he told me the story of his best friend killed beside him as they tried to push the enemy out of a small town near Falaise, France.
Dad was an artillery man -- a 'gunner'- an officer commanding eight -- 25 lb. guns. He was always up with the infantry, radioing back the target coordinates to his troops so they could fire over his head to the enemy.
In an instant, his best friend lay dead beside him, killed by a sniper.
Dad called for a "Mike Target" -- not just his eight guns, but all 24 guns of the 6th Brigade, 2nd Canadian Division, to rain their firepower to an area a hundred yards away, including the spot he was standing. His rage at the loss of his friend would guarantee the enemy would move.
Two months later Field Marshal Montgomery pinned a Military Cross on him.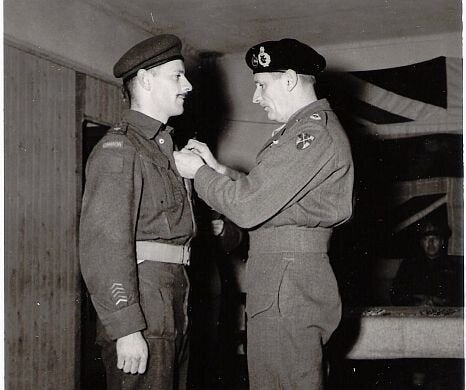 I asked Dad how he felt telling me that story, and others. He said it was difficult to go back to those memories, "but I want you to know them."
"I want you to know them." Remember that, because though it can be difficult, I believe many of our WWII vets have stories they want to be heard.
In the summer of '45 our soldiers came home. I asked "What was it like to go from war.... to a city full of people who had NO idea of what you've been through?"
Dad said family, friends and colleagues asked "What are you going to do now? When are you going to get to work?"
On the morning of November 11, I realized again these vets had to bury the horror they saw. No one wanted their stories. Back then society couldn't spell PTSD (Post Traumatic Stress Disorder). "It's almost the 50s man! Get to work. And get over this war stuff, would you."
It's time. If you have a vet in your life, sit down with the simple question: "Grandpa, tell me about your war experience." Let them tell any story they want. Your follow-up question is always "Oh, tell me about THAT!"
My father was a gentle soul... but sometimes he broke when, no doubt, a memory flooded in. I wish he was here again so I could tell him "No need to apologize. You're safe. I love you."