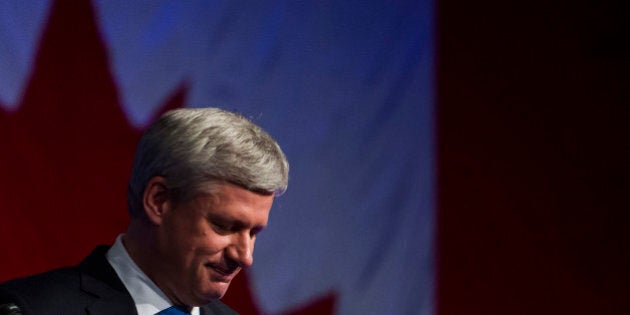 Recently an article in the National Observer entitled "Is Harper the Worst Prime Minister in History?" started trending. I was a hyper vocal critic of Stephen Harper in his last two terms in office, and would find it easy to lay out why he might be considered the worst prime minister in history.
I voted for Harper in his first election win and felt at the time it was imperative the Liberals be put on time out. As time in power carried on, as is the norm, the government's culture started to rot. In 2015 Canadian voters resoundingly rejected Harper in favour of the sunny ways of the Trudeau Liberals. In ten years, I'm confident we will be sending the same pink slip JT's way.
Does the inevitable stagnation that comes with a decade in power automatically cast a departed leader as the worst in history? Many will point at Harper's dictatorial approach to governance, his deficits, his disregard for science or his political gamesmanship as proof that he was. I don't think this type of hyperbole is worthwhile nor productive. We only need look South to see what this kind of hyper-partisanship does for and to a country. While I've since traded in my Conservative membership, I'm just not prepared to say that Canada's 22nd prime minister was its worst.
I feel that just as those who make a case for him being the worst do, I need to point out the legacy that he leaves behind in our country that I'm going to most remember him for.
It takes a skilled politician to successfully navigate through two minority Parliaments.
Let's start with before he came to power. For years the right wing in Canada had been fractured and was relegated to near irrelevance. Many parties had attempted to "Unite the Right," but it wasn't until Stephen Harper actively committed to the process that any real headwinds were made. In bringing the Progressive Conservatives into the fold, for the first time in over a decade, right leaning Canadians had a credible option at the ballot boxes. Harper not only brought together progressives and social conservatives, but he kept that group united and saw them through three election wins, with each election increasing their margin of victory.
That Harper was able to keep these factions in unison through his time in power is telling as to how controlling he actually was. Under Harper's watch there was no re-visitation of abortion rights, or gay marriage. He knew the socially conservative elements of his party needed to be kept at bay. It wasn't just social conservatives you saw falling into line either. Anyone notice how moderate Rona Ambrose seems on a litany of topics since becoming interim leader?
It takes a skilled politician to successfully navigate through two minority Parliaments. How did Harper do this? First off, he knew when to pick and choose his battles. At the start of his tenure, he demonstrated great skills in political decision making. While wildly controversial, proroguing Parliament became one of his favourite tools in the box to avoid votes or issues that weren't politically convenient. Nothing can tone down the outrage of the opposition and electorate better than a summer vacation.
One of the things I liked about Harper in his early days was that he was a do something prime minister who followed through on commitments. Most economists disagree with his move to reduce the GST, but it was one of the first steps he took after taking office. As the country faces economic uncertainty, driven in part by lack of revenue, this move looks foolish. It's also a political hot potato the Liberals don't want to touch. Regardless of the merits of the reduction, he followed through on his promise to do so. For that, I respected him immensely.
Harper's ability to improve his electoral standing in each election was driven by a conscientious effort to court votes that were typically held by Liberals. Along with Jason Kenney, who was initially tasked with outreach to ethnic communities, they prioritized relationship building with communities who traditionally have social conservative values. For decades these groups had supported leftist candidates due to those parties doing better jobs of outreach. At the same time, Harper's spirited defence of the Jewish state and opposition to anything Palestinian drew the Jewish community to the Conservatives.
Without debating the merits of his approach, Harper's tough on crime agenda was generally popular with the electorate. His crime bills (while often in conflict with the Charter), dialed back years of the sense that the Liberals were soft on crime and showed that he squarely stood on the side of the victimized and their families.
Under the Conservatives, Canada's debt ballooned by $150 billion. In light of the financial crises that beset the period of Conservative rule, this was both tactical and in some ways necessary in order to foster continued economic growth. While debt to GDP climbed substantially through 2008 to 2012, it did drop in each year following. Canada did fare significantly better than the majority of the G7 countries through this period, and continues to have one of the lowest debt to GDP ratios in the developed world.
Harper's legacy is quickly being dismantled by both the courts and Trudeau's Liberals. In many ways his legacy will be tainted with criminal convictions in his inner circle, spending scandals in the Senate, electoral tampering, and his secretive and controlling approach to governing. In spite of all that, Harper did make a mark on Canada in some positive ways.
As we see partisanship continually seeming to escalate, I think there's value to recognizing the commitment of service of Harper, even if with values that may not align with those who read this. When we speak with such overstated rhetoric as to suggest he's the worst prime minister in history, we entrench his most vociferous supporters to the fringes and do ourselves all a disservice.
Follow HuffPost Canada Blogs on Facebook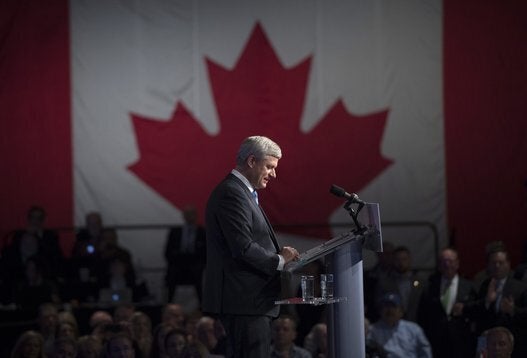 Harper's Legacy: Top Achievements, Failures, According To Poll