Why would any business person in his or her right mind ever want to go into politics?
There is ample evidence — on both sides of the border — that business leaders are particularly ill-suited to today's rough-and-tumble world of elective office.
In the United States, there is of course Donald Trump, self-proclaimed business genius. Trump continues a tradition, going back to Herbert Hoover, of business leaders faltering once they have crossed over into the world of politics.
With Hoover, we got the Great Depression. He didn't cause it, but tragically he had no idea how to find a way out.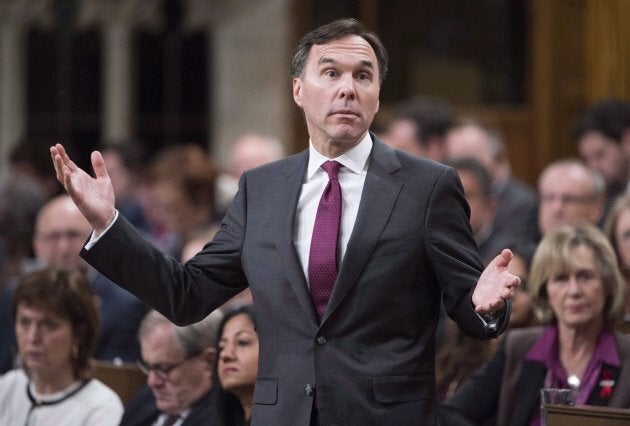 Lurching towards tragedy
With Trump it is not yet exactly clear what Americans are going to get — but it certainly feels like the country is lurching into some sort of modern-day tragedy, perhaps one of epic proportions.
Of course, in Canada, there is the example of Bill Morneau, who left a relatively comfortable position as CEO of his pension and human resources advisory firm, Morneau Shepell, to become a Liberal member of Parliament and, ultimately, Justin Trudeau's finance minister.
To say that Morneau has had a bumpy ride would be an understatement. Between his failure to put his significant wealth into a blind trust, to the unfortunate optics of occasionally hanging out in a French chateau, to the ham-handed introduction of tax "reform" measures that needlessly riled small business owners and farmers, Mr. Morneau has seemed particularly good at falling into pits of his own digging.
When a business executive today starts to muse about entering politics, my immediate reaction is to engage an exorcist.
An effective CEO
Don't get me wrong. I expect Bill Morneau is probably a good guy at heart (something I could not warrant for Mr. Trump). Morneau, by all accounts, was an effective CEO. Indeed, the fact that he, a wealthy citizen leading a relatively insular life, decided to go into public service at all (no doubt enticed by Mr. Trudeau and his cronies) could be seen as laudatory.
Instead, it has become a cautionary tale. People will say that Bill Morneau must have known what he was getting into. Or that he must have received poor advice from staff. But, at the end of the day, he has taken a reputation hit, one that he will have to wear for the rest of his life.
In my consulting practice I coach and advise C-suite executives, including CEOs. In my past life I worked in politics. When a business executive today starts to muse about entering politics, my immediate reaction is to engage an exorcist.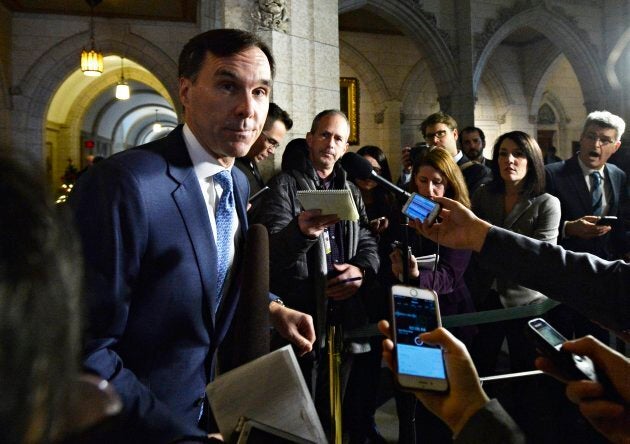 Different skill set
It is all too easy to imagine that the skills that bring success in the business world can be easily transferred to the political arena.
In reality, nothing could be further from the truth.
In 2012, my colleague Jay Rosenzweig and I wrote a blog for HuffPost Canada comparing Mitt Romney's skills and weaknesses with those of then-President Barack Obama. (Jay is a leading international executive recruiter, based in Toronto.) When one looked at the choice purely in terms of managerial capability and experience, we concluded, the edge went to Romney. (Full disclosure — we also said that the best course of action might be to re-open the search to find better candidates.)
But of course the reality was that Romney proved to be a poor candidate. Despite having served as a governor, he had difficulty relating to the electorate. His core experience was running something called Bain Capital, the venture capital arm of the Boston-based consulting firm.
Politics are a full contact sport
Running a firm like Bain Capital (or Morneau Shepell) is not an easy gig, but it in no way prepares an individual for the full-contact world of politics.
It would be like asking figure skaters Patrick Chan or Todd Eldredge to jump overnight into the NHL.
CEOs — even CEOs of publicly traded companies — face nothing like the media scrutiny a politician must endure. Once a year, at most, they face shareholders and media in the Kabuki theatre-like setting of an annual general meeting. And, unlike in politics, they do not have their competitors shouting at them during question period or issuing stinging press releases and tweets.
In the New Testament, all four gospels have a version of Jesus' saying, "It is easier for a camel to pass through the eye of a needle... than it is for a rich person to enter the Kingdom of God."
I don't know much about camels (or needles, other than those of the rhetorical barb variety), but I certainly tell my C-suite clients that, given a choice between entering the Kingdom of God and entering politics... choose door no. 1. You might fail, but nobody will read about it in the newspapers or online.
Robert Waite is Managing Director, Waite + Co., and a partner at Rosenzweig & Co. He is also a professor at Seneca College.
Follow HuffPost Canada Blogs on Facebook