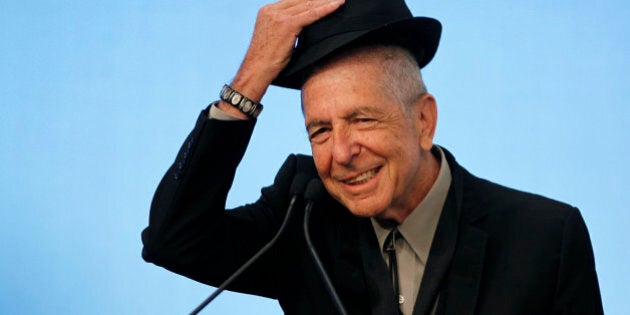 I recently did a bad bad thing.
It happened at McGill University in Montreal. I was delivering a speech to about 200 people in my capacity as Chair of the Canadian Stamp Advisory Committee -- the folks who propose topics and subjects for Canada's postage stamps.
The Committee's deliberations are strictly confidential, something I solemnly announce at the start of each meeting.
At McGill, however, I broke my own rule. After rattling off the many names of McGill graduates and faculty who have adorned Canada's stamps, I let it slip that one McGill alumnus had actually turned down an opportunity to be on a stamp.
This grabbed the audience's attention.
"Can you guess who it was?" I went on.
There was much murmuring.
After a slight pause I intoned, "It was Leonard Cohen."
This brought a combination of gasps, oh's and ah's, and unintelligible chatter.
"It was almost a decade ago," I went on. "He told us it wasn't time -- he still had things to do."
Which of course he did -- just last week Cohen was nominated for four Juno Awards, including Album of the Year; Artist of the Year; Songwriter of the Year; and Adult Alternative Album of the Year. His final studio recording, "You Want It Darker", was released to wide critical and popular acclaim just three weeks prior to his death on November 7, 2016.
Having breached confidentiality, I now went further.
"I can tell you that the Stamp Committee has again received a proposal to honour Leonard Cohen. And you can help make it happen by sending letters of support to Canada Post,"
Talk about letting the cat out of the proverbial postal satchel.
My own ties to Leonard Cohen are strong, if somewhat bizarre. It was thanks to Cohen that I decided to run away from a New England boarding school to Montreal at the age of 17. I had read his novel "Beautiful Losers" and had decided I wanted to be the next Leonard Cohen. (After about two weeks I discovered that Montreal was happy with the Leonard Cohen they already had, so I slunk out of town, dragging my typewriter behind me).
But putting personal sentiment aside, I do firmly believe Leonard Cohen deserves to be on a stamp. I wish it had happened before his death -- as I have written previously, placing living Canadians on stamps, beginning 11 years ago, was the right thing to do, honouring groups like Gord Downie and the Tragically Hip and individuals like Stompin' Tom Connors, Joni Mitchell and Anne Murray.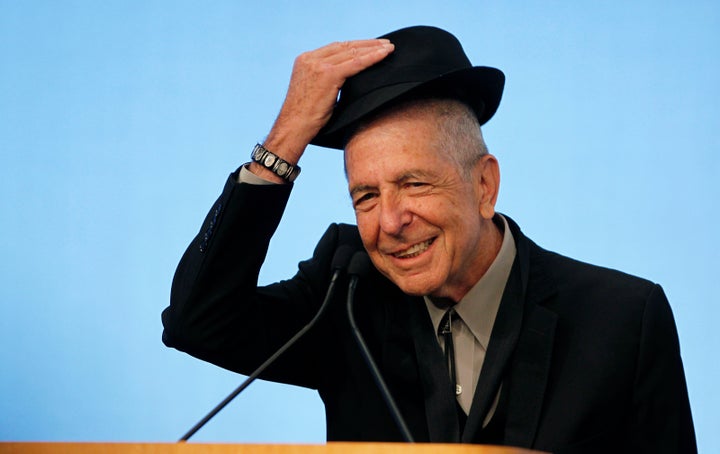 Cohen, I would argue, was a sing-songwriter without equal in Canada and perhaps the world. Yes, I know Bob Dylan recently won the Nobel Prize for Literature. But could even Dylan stand toe-to-toe with Cohen when it comes to evocative phrases and images? And his effect on women was legendary. As one friend once put it, "If you want to get angry, listen to Dylan; if you want to get lucky, put on Cohen".
If you think Leonard Cohen deserves to be honoured on a stamp, write to the Stamp Advisory Committee, Canada Post Corporation, Suite N1070, 2701 Riverside Dr., Ottawa, Ont., K1A 0B1.
And spread the news on Facebook and other social media platforms.
But just remember; you didn't hear it from me.
(Robert Waite is chair of Canada Post's Stamp Advisory Committee, a voluntary, unpaid position. He is also a professor at Seneca College in Toronto.)
Follow HuffPost Canada Blogs on Facebook