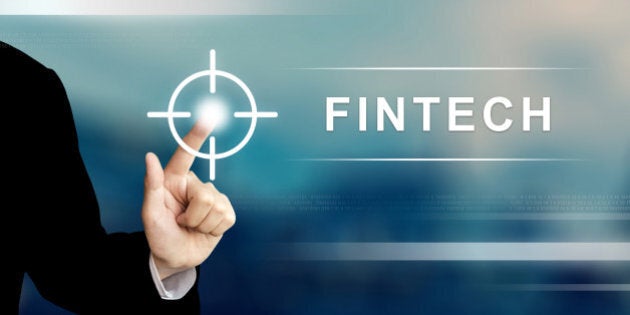 Christine Lagarde, managing director of the International Monetary Fund has said: "The financial industry is a service industry. It should serve others before it serves itself." This sentiment has never been more true, given the steady rise of financial technology (fintech) companies around the world.
Gaining momentum coming out of the 2008 financial crisis, which generated an appetite for alternatives to traditional financial institutions, the fintech sector has mushroomed. There are currently 2,000 fintech companies (though the estimation is upwards of 12,000) offering financial services, compared with 800 in April 2015, and investors are continuing to fund these ventures.
Investment in fintech companies has ballooned from $1.8 billion in 2010 to more than $19 billion at the end of 2015. In Canada alone, $1 billion has been spent on building up fintech companies. And while many of these startups are still privately held and are not sharing profits, it's safe to say that it's a lucrative sector.
Despite a slightly slower adoption rate in Canada -- the recent EY FinTech Adoption Index shows that only 8.2 per cent of digitally active consumers have used at least two fintech products within the last six months compared to 15.5 per cent globally -- fintech companies are gaining traction with adoption rates expected to triple within the year.
Although startling in its relative speed, the changes taking shape in the financial services industry should come as no surprise. We are living in the Age of the Customer, where customers now expect companies to deliver personalized, intelligent experiences as a matter of course. They may differ in size or industry, but businesses today share one overriding mission -- to transform how they connect with their customers before their customers find a better option. Take global investors for example, where 67 per cent, including Canadians, believe modern tools for financial planning are important factors when selecting an advisor. It's this drive to provide better service that is powering the accelerating fintech revolution.
In a recent Salesforce panel discussion with Canadian fintech companies WealthSimple, Lendified and Financeit the scope of this financial services revolution became even more evident. What surfaced from the discussion with these industry leaders are the forces that have made this disruption possible.
Technology is the engine behind the disruption
While customer experience may be the driving factor at play, technology is the enabler. Cloud computing, customer relationship management solutions, the proliferation of mobile devices and the rise of social have come together to sow the seeds for fintech innovation. It is smart investments in the cloud that enable these companies to build trusted, personalized connections with customers so quickly, and so effectively. The adoption of platform as a service, a model for running applications without the need to maintain the hardware and software infrastructure, has enabled fintech companies to sprout in record time and grow and scale their businesses simply and reliably.
Changing expectations are changing the game
Fast on the heels of technology are changing expectations, and this is the factor that is truly at the heart of the fintech revolution. What these companies intuitively know is that consumers crave the kind of ease of use with their financial transactions that they have when they order an Uber or book a place to stay with AirBnB. Fintech companies were founded on this craving.
Taking a single-minded approach to best in class customer service and giving consumers exactly what they're looking for in a simplified way is their most powerful achievement. It levels the playing field against their far bigger and more established competitors, and makes them a viable and attractive option despite their lack of brand recognition.
Single focus drives frictionless finance
Canadians should also expect to see a resurgence of specialty services. Unlike traditional financial institutions that provide countless services, most fintechs are strategically focusing on one approach and executing extremely well, creating what WealthSimple called in the panel discussion, "frictionless finance." In this emerging world, investments can be done instantly on a mobile device, without all the complexity and paperwork that seemed previous generations simply accepted as normal.
Most exciting is that the age of fintech is still in its infancy. The answer to the question of "what's next" remains wide open. That said, as the category starts to mature, expect to see some players start to pull ahead as differentiators begin to change. It's clear that what is being played out today -- what Lendified calls the disaggregation of products and services being re-aggregated again in a different form -- will continue. As this re-aggregation occurs, expect the fintech industry to seek out every opportunity to perfect and innovate in a sector that inherently demands trust and regulation.
New technologies and customer expectations are game changers for the industry -- the only question remaining is how far the industry will go in breathing new life into one of our most important and vibrant industries.
I for one am looking forward to being a part of how it plays out.
Follow HuffPost Canada Blogs on Facebook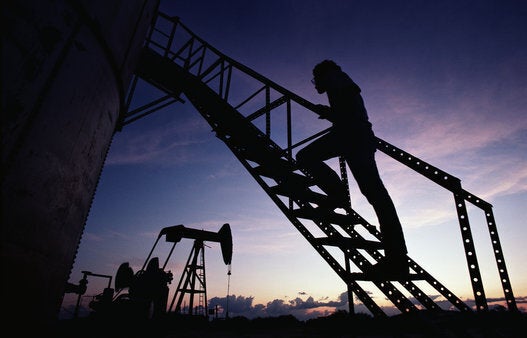 Wage Gains In Canada, By Industry (2015)