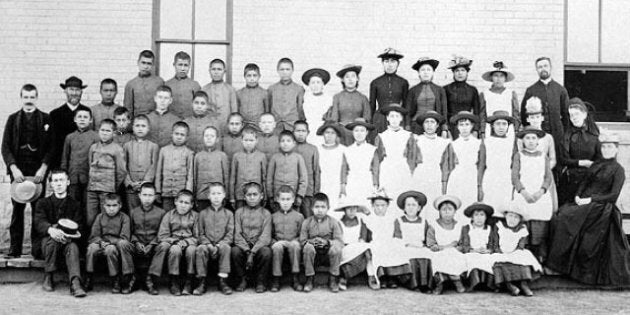 Canada has had many shining moments to be proud of. Walking around Parliament Hill you can see the monuments to those achievements. They serve as a reminder of what our country can be at its best.
But as a nation we've also had moments to be less than proud of. We don't have monuments to mark most of those mistakes, but in some cases we've seen later governments apologize and take responsibility for them. When those apologies have been made, the government of the day has promised a new approach to build a new, respectful relationship with the victims and their communities. While it has been hard to get governments to take that first step of apologizing, taking that second step of creating that new relationship has been even harder.
A good example is the residential schools apology. When Prime Minister Harper issued the apology, he promised to forge a new relationship with Aboriginal Canadians. Four years later, we can look to his government and see just how far they have come.
There are still survivors of that government policy who have yet to have their cases addressed. The case of seven Inuit, who have come to be called the "Experimental Eskimos," is a good example. In the early 1960s, they were removed from their homes, without the informed consent of their parents and sent to school in the South under a federal government program. It was not until 1997 that they were able prove that this move was an "experiment." For the past five years they have been in court fighting with the federal government to get redress for what was done to them. But the government continues to stonewall and fight, refusing to deal with this clear case of wrong-doing.
Another example comes from the reaction of Conservative ministers to legitimate concerns. We have seen ministers of the crown attacking the messengers, hurling insults and ignoring the important concerns they raise. Sadly one of the worst offenders has been Health Minister Leona Aglukkaq.
In an attempt to defend her cuts to Aboriginal health funding from legitimate questions, she attempted to use her heritage as a shield, accusing opposition members of crossing racial lines. When the UN Special Rapporteur raised his concerns about access to food in Canada, she accused him of being a European academic who had a "lack of understanding and knowledge about aboriginal people" and accused him of writing "a report on what is best for me as an aboriginal person."
I was shocked to hear her comments, especially given the important position that she holds. She knew full well that Aboriginal people across Canada are struggling with these issues. The evidence is clear on that point. Was she trying to tell the Inuit in Nunavik or the Cree in Northern Saskatchewan that paying over $12 for a jug of orange juice is not a barrier to eating healthily? She of all people should know better and maybe that is why a week later, she backed off some of her comments but not those about the UN Special Rapporteur. She tried to bury her head in the permafrost and to use her identity to avoid legitimate questions. That's not a new relationship with Aboriginal Canadians, only a new face.
The final insult has unfolded over the past few weeks with the Conservatives budget and their response to criticism. Aboriginal communities all across the country are facing many serious issues: under-funded education system, lack of health services, rising cases of diabetes, prescription drug abuse and other health ailments and difficulties accessing nutritious food. These are all important issues that need to be addressed quickly and require the support of government.
In the face of these concerns, the Conservatives moved to slash money from budgets from programs that help deal with these needs. They cut 40 per cent of the health funding from the Assembly of First Nations and Inuit Tapiriit Kanatami, while cutting 100 per cent of the same funding for the Métis National Council and Native Women's Association of Canada. They cut funding to the Community Access Program, which provided affordable Internet access to students in Aboriginal communities. And when it comes to food, in 2011 they did away with the Food Mail program, handing it over to private interests. That caused the price of food in the North to spike. None of these changes did anything to address these concerns and in most cases have made them worse.
So here we are after four years. We have our apology and the new relationship that was promised has yet to appear. That new relationship is still possible and is key to the future of a prosperous Canada. One thing is becoming clearer by the day: The Prime Minister who took that first step to apologize is not likely to be the one to take the next. But when that next step is truly taken, I look forward to the potential that it will bring.