Ontario premier Kathleen Wynne recently announced that they are planning on instating a foreign buyer tax. While I believe that this is a step in the right direction, it does not address the lack of supply in the province so affordability issues will likely continue. Policy makers are walking a fine line with policies can that either do too much or too little.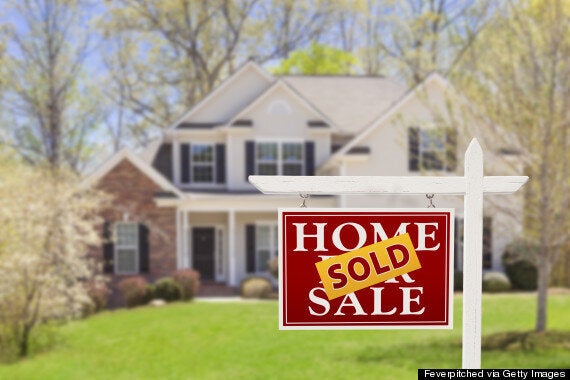 The hardest shock to the national real estate market would be an increase in mortgage rates. Canada's low mortgage rates cannot continue forever, and an increase in rates would make many homeowners unable to afford their mortgage payments. The goal for policymakers should be to deflate the real estate bubble before it bursts.
For the past decade in Canada, private mortgage lending has become a booming business, and due to more changes in the marketplace, it is about to get busier. This demand is due to many factors including stricter regulations on banks, poor returns from bonds and other traditional investments, as well as a low supply of housing. These private mortgage lenders have seen their overall market share grow from 6.7 per cent in 2007 to around 13 per cent in 2016. These private lenders cater to the type of borrowers that banks turn away. People who are self-employed, have bad credit or are new to Canada are all typical customers for private lenders. The private lenders themselves are a varied group, including private companies, wealthy business people and older retirees with some savings to invest to a bull housing market.
Lending rules in Canada have been coming under intense scrutiny in recent years as we continue to wait for the ubiquitous real estate bubble to burst. In the Canada Mortgage and Housing Corp's Housing Market Assessment released Oct. 26, 2016, the agency gave its first ever "red" warning for Canada's housing market. These red flags are causing the government to make dramatic high impact changes in an effort to cool the real estate market.
For people who are in an emergency and need a large sum of money, their only option is usually to get private money.
In October of last year, the government implemented new regulations that require people seeking insured mortgages to qualify at much higher interest rates. Qualifying at higher interest rates means that you need a higher annual household income (up to $179,551 in Richmond Hill, Ontario, for example) or a larger amount of home equity. Many of the people who are turned away are not giving up on purchasing houses and instead, they are turning to private lenders. Private lenders are willing to take on these risky mortgages, at rates typically around 10 per cent and with fees that must be paid up front.
Private lenders might be expensive, but they are often the best option for people that can't go to banks. Our brokerage deals with many people who are under power of sale or foreclosure, and we usually recommend they get a private lender mortgage. For people who are in an emergency and need a large sum of money, their only option is usually to get private money.
Typically the only way to stop a power of sale or foreclosure is to pay off either the mortgage arrears or the full sum of the mortgage. Other common emergencies that private lenders fund include funerals, medical treatment, and major house repairs. The other type of borrower I see is a person with unverifiable or a pension income. These kinds of people need a sizable sum of money, more than a credit card can provide, for things like renovations, tuition and down payment for a home for their adult children. In any market where there is unmet demand a new niche market will pop-up, and when it comes to mortgages private lenders fill that gap.
Private mortgage lenders operate in an unregulated environment, there is no governing body for them and they are not required to report statistics. According to a spokesperson at the Department of Finance, "Unregulated lenders represent a relatively small portion of the mortgage market, estimated at around 15 per cent of new mortgage origination in Canada. Private lenders began to experience explosive growth after the 2008-2009 recession. According to Benjamin Tal, deputy chief economist at CIBC World Markets, the 0.8 per cent mortgage market share of private lenders has increased by 25 per cent each year since after the recession.
Today the private lender market saturated with many big players in the market. Advertising from giants like Alpine Credits and Capital Direct flood TV, the internet, and billboards. The private lending industry is reaching critical mass and they must engage in increasingly aggressive advertising to keep ahead of competitors.
After years of watching from the sidelines, the Canadian government is now making significant changes to gently cool the real estate market without crashing the market. But a key challenge is to make changes that stop rapid price growth without collapsing the market. A much-applauded example of a successful new policy was implemented in British Columbia with the foreign buyer tax. It had the effect of immediately stopping the increase in home prices in Vancouver and surrounding cities. A less well-received change was the new stress test for CMHC insured mortgages.
People who were no longer able to apply at banks simply got a mortgage with a private lender.
Follow HuffPost Canada Blogs on Facebook