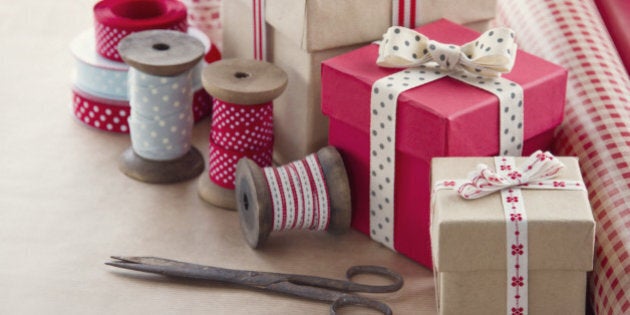 It's that time of year, folks. People are scrambling through stores, rifling through racks of clothes, desperately yelling, " I need this in a medium!" before collapsing from pre-holiday exhaustion. It's tough to maintain your energy on the spinach dip, shortbread cookies, and boxed wine that's routinely served at Secret Santa ceremonies. Don't let the Dilbert Mug (OMG, thanks Nancy!!!) hit you on the way out the door.
Luckily, our minds can eventually be distracted by the joyous process of buying gifts for kids. Whether they're our own or someone else's, children present a unique opportunity for gift-givers. With one Apple-Wallet tapped purchase, you can either make a kid's year one to remember or one to forget. Choose wisely.
You may think you're being responsible by getting the child something, "educational" but we all know what that really means. You're boring and want to claim partial credit when they make Tax Partner at Ernst & Young. Let's face it, we have no idea what professions will be in demand or what skills will be required when this generation hits the working world so let's ease up on the math toys.
You know what will always be in demand? Creativity. Whether it's through crayons, pastels, pencils, keyboards or tablets, we'll always benefit from being able to express ourselves. It might be strumming a guitar or selecting GarageBand samples but we'll always be able to play music. It's not the device or implement that's important but the desire to do it. That takes courage. That takes freedom. That takes time. But it also takes encouragement and inspiration from the adults in your life. Be that adult.
We'll never develop the next great artist if blank canvases and paints aren't available around the house. We'll never witness the next great dancer if kids don't see us being moved by music. We'll never laugh at the next brilliant comedian if we don't sit our kids down and tell some amazingly funny family stories. We'll never buy the next great author if we don't encourage kids to read now. And we'll certainly never camp out at an outdoor music festival if kids don't have the means to learn an instrument.
World peace is getting tougher and tougher. So trade your wrapping paper for "Rapping Paper". Trade the socks and gitch for drum sticks and guitar picks. Buy them gifts that let them play and explore and wonder and paint and draw and act and laugh.
If we inspire kids, we may just inspire ourselves.
Ron Tite is CEO of The Tite Group which just created the world's first "Rapping Paper" in support of MusiCounts, an organization that keeps music alive in schools and communities across Canada. Check out www.rappingpaper.ca
Follow HuffPost Canada Blogs on Facebook