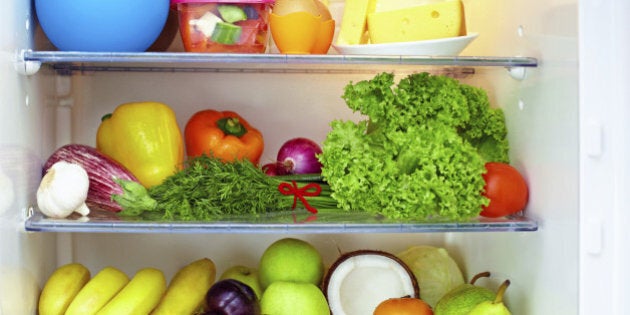 The start of spring is a time for renewal, and for most people it inspires a reignited focus on their health and well-being. With rising temperatures and more hours of sunlight, we're more motivated to get moving and focus on getting healthy.
It's not easy to get out of our winter hibernation, but committing to a healthy lifestyle is most successful when you start by making small, manageable changes.
Getting back to basics may not sound revolutionary, but simple changes to our diet and exercise routines can make a big difference. Here are four ways that will help you to eat smart and get in shape this spring:
You've probably heard it's "The Year of the Pulse." No, I'm not referring to your heart rate! Pulses are edible seeds of plants in the legume family, including dried beans, peas, lentils and chickpeas. They might be small, but they're mighty - pulses are great sources of protein, fibre, iron, and are low in fat.
Pulses are a great option for vegetarians, or those wanting to reduce their meat intake, as they are a great alternative way to get protein while limiting the saturated fat that many meats contain. There are many different ways to incorporate pulses into a hearty meal, like this Corn and Black Bean Salad recipe - you don't need meat to have a filling meal! There are a variety of different fats you can cook with, but for a full vegetarian/vegan-friendly recipe, I like to use Becel® Vegan, which is made with from a blend of plant and seed oils, like Canadian canola oil and sunflower oil, and contains no artificial preservatives, colours and flavours. When cooking with margarine, always be sure to use one that is non-hydrogenated.
2. Up the ante with seasonal fruits and veggies
Buying fresh, seasonal fruit and vegetables is always a great idea, and in spring there is a plethora of tasty and colourful options to add to your diet. My top picks:
• Fiddleheads - A veg that signifies the start of spring! They are only available for a short window of time, starting in late April/early May, so get these fresh while you can! But don't eat them raw - Health Canada recommends cooking them in boiling water for 15 minutes, or steaming for 10 to 12 minutes until tender before eating or cooking with them.
• Rhubarb - Prime season for rhubarb is April-June. Only the stalks are edible - make sure to remove the leaves, they are toxic! Perfect for pie, in salads and sauces!
• Spinach - A great green as a base for salads, in smoothies, paired with artichoke in dip, in a pasta dish or even a stir-fry.
• Peas - Freshly-picked English peas are sweet and crisp in the spring. Peas are great to use in soups, green or pasta salads or just pop them straight in your mouth!
• Strawberries - While sweet and delicious on their own, this fruit is perfect for jam, desserts and salads. Don't wash your strawberries until just before eating - washing speeds up spoiling.
For a long time "fat" was considered the enemy when it came to healthy eating. It didn't matter whether it was saturated or unsaturated fat. An avoidance of fat sometimes led to nutrient-rich food being avoided, while "low fat" processed foods were touted as healthy options. Today we know that "good" fats, like mono and polyunsaturated, are essential to a healthy diet and, as Canada's Food Guide recommends, we should be including 2-3 tablespoons of an unsaturated fat each day.
Foods like avocados and fish are healthy "high in fat" options: avocados mainly contain monounsaturated fats, which can help lower bad cholesterol; fatty fish are a source of essential omega-3 fatty acids When it comes to cooking in fat, go for non-hydrogenated margarine such as Becel®, as it provides a heart healthy way to cook or bake with flavour, but with no trans fats and 80% less saturated fat than butter. (A healthy diet low in saturated and trans fat may reduce the risk of heart disease. Becel® margarine is low in saturated fat and has no trans fat).
Making meals for the week is a great way to ensure you've always got a healthy dish on hand. Plan ahead - sounds simple enough, but you want to have a purpose when you enter the grocery store. List all the items you'll need for the dishes you want to make, and pick items that can be used in more than one dish. Also, use items that are more perishable first to avoid waste.
There are many ways to cook only a few times a week and always have homemade meals - use leftovers for different dishes, or cook in large batches and freeze some. Doing a bit of prep prevents you from having the local pizza parlor on speed dial!
Healthy eating is easy when you understand the basic principles of a nutritious diet and focus on being more organized around mealtime. The key is to use simple, quality ingredients and plan ahead. Here's to a happy and healthy spring!
Rose developed this article for the Becel® brand, for whom she acts as a spokesperson.
Follow HuffPost Canada Blogs on Facebook