When September arrives so do the worries about how our children will feed themselves when they're away at school. Raising four children during these times was challenging because I was no longer their "chef." I spent those previous years teaching them how to eat a variety of healthy foods. I mean they couldn't have had a better role model!
But you pray that once they're on their own they will do everything right. It rarely happens. They are living in an "obesogenic" environment. No matter how much we encourage healthy eating habits even the "best students" gain excess weight during their first year. If your child doesn't try to improve their eating habits after their first year, this weight gain may be permanent!
Major Culprits for College Weight Gain:
• Your children are 100 per cent in control of what and when they eat
• Buffet style meals are a landmine for most since there's no visual portion control. The oily, greasy and creamy foods tend to be more appealing than fresh foods
• Lack of exercise and team sports
• Late night studying and snacking which usually consists of salty, sugary and fatty foods
• Excess alcohol which also increases their appetite
• Increased social activity centering around food and alcohol
• Emotional and stress induced eating caused by being away from home, academics and the need to "fit in"
Lasting Effects of the "Freshman 15":
• Poor nutrition consists of low quality foods consisting of excess fat, sugar and salt. Without the complex carbohydrates, good quality fats, low fat dairy, lean protein and loads of fruits and vegetables your children will be left with a lack of energy and concentration
• Excess weight at this age can affect your health for life and lead to chronic and serious diseases such as obesity, diabetes type 2, high blood pressure, high cholesterol and certain Cancers
• Universities are offering better choices today. Salad and sandwich bars, grill sections and stir-fries allows one to control what they're adding to their meals
• Learn to balance and decide when you can have a "binge." Giving yourself permission to occasionally indulge may prevent overeating
• Once those pants are getting tight or you've gained at least 3-5 pounds, set the alarm. Making small changes daily will help and start moving!
• Limit the late night snacking so you wake up hungry for a healthy breakfast
• Snack on healthier foods every three hours such as fruits, veggies, cheese cubes, whole grain crackers and plain Greek yogurt
• No fad or extreme diets or cleanses this is artificial weight loss and slows down your metabolism
• Mindful eating which means being aware of knowing when and what you're eating at all times. If you're a "grazer" try having a never ending supply of fruits and vegetables
• Don't drink your calories. Beverages alone can cause major weight gain. Watch those coffee and dairy drinks, fruit juices and sports drinks. Have a steady supply of H2O or low fat milk (chocolate milk is OK!)
• Lack of sleep is associated with weight gain. When you lack energy you tend to eat more high fat foods
• Learn some basic nutrition. Lean protein and whole grains are ideal for weight management
Teaching your children how to prepare for school in terms of eating is one of the greatest challenges you'll ever have. Being a good role model during their formative years is key for success. If you weren't the best role model, it's never too late. Get your children some books on "Nutrition 101" or find them a nutrition group or counsellor if they run into trouble. Be proactive rather than reactive in this battle.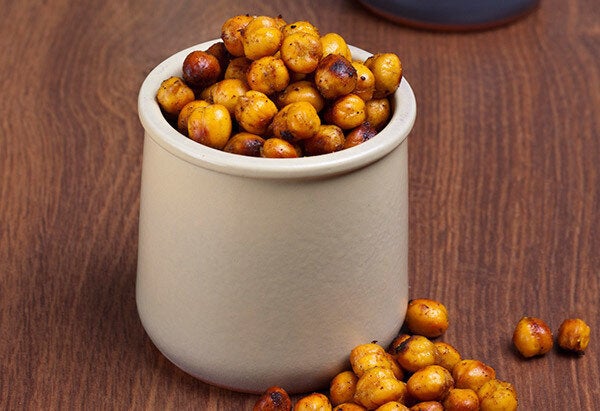 6 Healthy (Mess-Free) Homemade Snacks To Pack When Traveling